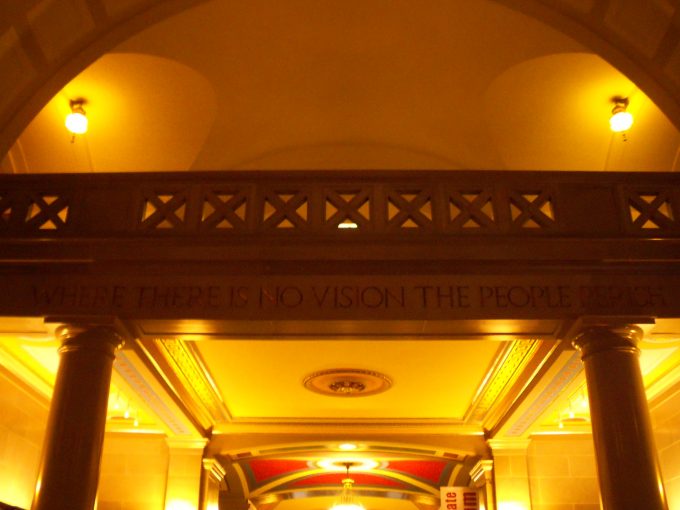 Sunday, 24 December 2017
Preached among the Gentiles, 1 Timothy 3:16e
The words here are set in contrast to the previous words "Seen by angels." From the highest of the heavenly host, to the lowly Gentile, the mystery of godliness is revealed through the Person and work of Christ. God had set Israel apart from the nations, and thus the work of Messiah was believed to only pertain to them, or so they thought. But God had shown in advance that this was not so. In Isaiah 49, he shows that the coming Christ would be for all –
 …Indeed He says,
'It is too small a thing that You should be My Servant
To raise up the tribes of Jacob,
And to restore the preserved ones of Israel;
I will also give You as a light to the Gentiles,
That You should be My salvation to the ends of the earth.'" Isaiah 49:6
And not only would the Christ be a Light for salvation to the Gentiles, but the word through Isaiah shows that they would stream to that Light –
"And in that day there shall be a Root of Jesse,
Who shall stand as a banner to the people;
For the Gentiles shall seek Him,
And His resting place shall be glorious." Isaiah 11:10
Despite being in their own writings, none could have guessed what lay ahead. Certainly even the heavenly host missed it, as did Israel. But Paul was called to reveal what had been hidden. The irony of Paul's selection for this wonder is almost palpable. He was the epitome of Jewish life and culture, and he was one who actively and openly sought to destroy the message of Christ. And yet, he would not only become a herald of the message, but he would carry it outside of his own people to the lowly Gentile. This was his calling, and this is the mystery that he was selected to reveal –
"…the mystery which has been hidden from ages and from generations, but now has been revealed to His saints. 27 To them God willed to make known what are the riches of the glory of this mystery among the Gentiles: which is Christ in you, the hope of glory." Colossians 1:26, 27
The message was preached, it was received with gladness, and it eventually was carried by the Gentile throughout all of the world. The deepest analyses of the word, the greatest zeal for missions, the highest desire for the glory of God – all of this for 2000 years – has been carried on by those Paul first was called to minister to. Surely, the mystery of godliness is great.
Life application: There is a strong push in the modern church to return to all things Jewish. Although understanding the Bible from its original perspective is important, it is highly damaging to reject the theology which has been developed through Gentile efforts. This is especially so when reinserting the now-fulfilled and obsolete Law of Moses into our life. It is a setting aside of the grace of Christ which is exactly what Paul warned against throughout his ministry. Let us be sound in our theology, and hold fast to the principle tenets of the faith without getting caught up in the idol-worship of all things Jewish.
Lord God, Your word prophesied that You would send Messiah to be a light to the Gentiles. It also says that the Gentiles would seek Him out. Surely that has been the case. The knowledge of Jesus Christ has filled the earth as the waters cover the oceans. Thank You for redeeming those once thought unworthy of Your favor. Together, Jew and Gentile are united in Christ Jesus. What a glorious thing You have done, O God. Amen.