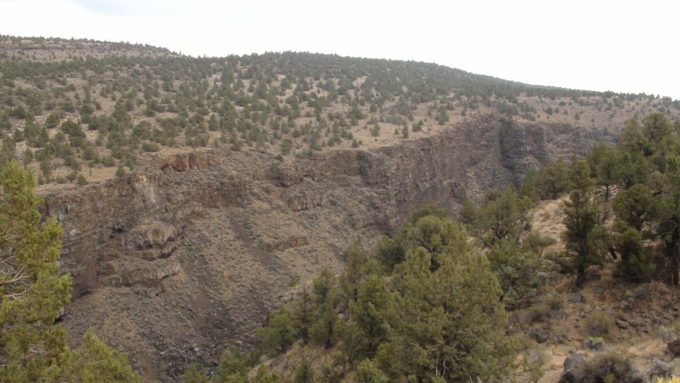 Tuesday, 11 August 2020
To God our Savior,
Who alone is wise,
Be glory and majesty,
Dominion and power,
Both now and forever.
Amen. Jude -25
This final verse of Jude varies considerably in various Greek texts. Putting the two major texts side by side will reveal this –
To God our Savior,
Who alone is wise,
Be glory and majesty,
Dominion and power,
Both now and forever.
Amen.
…to the only God our Savior, through Jesus Christ our Lord, be glory, majesty, dominion and authority, before all time and now and forever. Amen.
Sticking with the text of the NKJV for consistency, Jude begins with, "To God our Savior." Seven times in the New Testament God is said to be our "Savior." Likewise, almost 20 times Jesus' is given the title of Savior. In the Old Testament, it was the Lord (Yehovah) who is called the Savior –
"Tell and bring forth your case; Yes, let them take counsel together. Who has declared this from ancient time? Who has told it from that time? Have not I, the Lord? And there is no other God besides Me, A just God and a Savior; There is none besides Me." Isaiah 45:21
This clearly demonstrates that the doctrine of the deity of Jesus Christ belongs not to the invention of the church, but to God who authored Scripture. God is not confused, Scripture is not contradictory, and Jesus is God.
In Jude saying, "To God our Savior," it is an acknowledgment of that. Jesus is fully human and fully God. It is God who authored the plan of redemption. It is He who united with flesh in the incarnation, and it is through the humanity of Christ that the process of salvation was then effected. All of what occurred demonstrates wisdom, purpose, and intent that has been worked out in the stream of time. For this reason, Jude next says of God, "Who alone is wise."
The simple statement is expanded upon by Paul in his first epistle to the Corinthians –
"Where is the wise? Where is the scribe? Where is the disputer of this age? Has not God made foolish the wisdom of this world? 21 For since, in the wisdom of God, the world through wisdom did not know God, it pleased God through the foolishness of the message preached to save those who believe. 22 For Jews request a sign, and Greeks seek after wisdom; 23 but we preach Christ crucified, to the Jews a stumbling block and to the Greeks foolishness, 24 but to those who are called, both Jews and Greeks, Christ the power of God and the wisdom of God. 25 Because the foolishness of God is wiser than men, and the weakness of God is stronger than men."1 Corinthians 1:20-25
Again, the words are also reflected in Paul's letter to Timothy –
"Now to the King eternal, immortal, invisible, to God who alone is wise, be honor and glory forever and ever. Amen." 1 Timothy 1:17
The words of Paul continue to closely match Jude's words when he next says, "Be glory and majesty." The word doxa, or glory, conveys the idea of God's infinite intrinsic worth. The word translated as "glory" in the Hebrew language gives the sense of weight or heaviness. Thus, there is the idea of the substance or essence of God which the mind contemplates and then assigns infinite value to what is considered.
The word translated as "majesty" signifies greatness. In the case of God, it is an infinite and majestic greatness because He possesses "Dominion and power," and which Jude ascribes to Him. Of these words, Albert Barnes states –
"With the expression of such a desire it was not inappropriate that this Epistle should be closed – and it is not inappropriate that this volume should be closed with the utterance of the same wish. In all our affections and aspirations, may God be supreme; in all the sin and woe which prevail here below, may we look forward with strong desire to the time when his dominion shall be set up over all the earth; in all our own sins and sorrows, be it ours to look onward to the time when in a purer and happier world his reign may be set up over our own souls, and when we may cast every crown at his feet and say, 'Thou art worthy, O Lord, to receive glory, and honor, and power: for thou hast created all things, and for thy pleasure they are and were created. – Alleluia; Salvation, and glory, and honor, and power, unto the Lord our God,' Revelation 4:11; Revelation 19:1."
To ascribe "dominion and power" to God, as Jude and others do in Scripture, is to proclaim that God's rule stands far above the broken existence we now experience, and that what we now know will be forever eclipsed by a state of existence that we actually cannot comprehend at this time. It is a statement of faith in the promises of God for His redeemed.
Jude then acknowledges that this dominion and power stands "Both now and forever." The Greek reads, "both now and unto all the ages." Jude acknowledges that God's dominion and power exist right now, even if we do not perceive it because of the wickedness and rebellion all around us. And when those things are removed from His presence, His unchanging kingdom will continue on forever and ever. The ages will come and go, but God's kingdom will remain.
With this magnificent doxology complete, Jude finishes the epistle with, "Amen." It signifies "Truth" or "So be it." The words are words of faith. As we walk through this world, seeing all that is harmful, vile, and opposed to God, and when we proclaim Amen to the glory of God, we are demonstrating faith that He transcends what we now experience. It is thus the acknowledgment of our hope in what He has promised to us.
God has set forth a plan, He has worked in the stream of human existence to execute it for His people, and He has done it through the Person of Jesus Christ. May we never fail to proclaim the praises of God who has done this for us. Amen.
Life application: To recap the highlight of Jude's words, we will note that the wisdom of God is evident in His creation and also in the glorious plan of redemption that He alone controls as the Savior. Jude ascribed four honorific words –
1) Glory – the manifestation of God's attributes such as His radiance, splendor, brilliance, and so forth.
2) Majesty – a word ascribed to kings, thus signifying His authoritative reign.
3) Dominion – God's kingship extends to the entire spectrum of the created order, from one end of the universe to the other. It also transcends the created order, expanding into a realm we will never – even for all eternity – be able to fully perceive.
4) Power – God created and even now sustains the universe. Every aspect of the created order is under control of His mighty hand.
God, being the author of time, space, and matter is outside of our sphere of existence, and He is therefore eternally existent; His glory has no end. Despite the words of woe and caution in his epistle, Jude means for us to be confident that God's plan is being worked out and that He will satisfactorily lead His redeemed to the new heavens and the new earth that are promised in the book coming up next, Revelation.
Let us hold confidently to the truth that God is in control, and that because of Jesus Christ, we are assured eternity in His presence, reveling in His glory.
Thank You, heavenly Father, for Your precious word. It is good and right to be reminded throughout the pages of Scripture that we are to be constantly on guard against the deceitfulness of man and to rely solely on You and Your word for our life, our doctrine, and our hope. Thank You for our Hope – Jesus Christ our Lord. Amen.