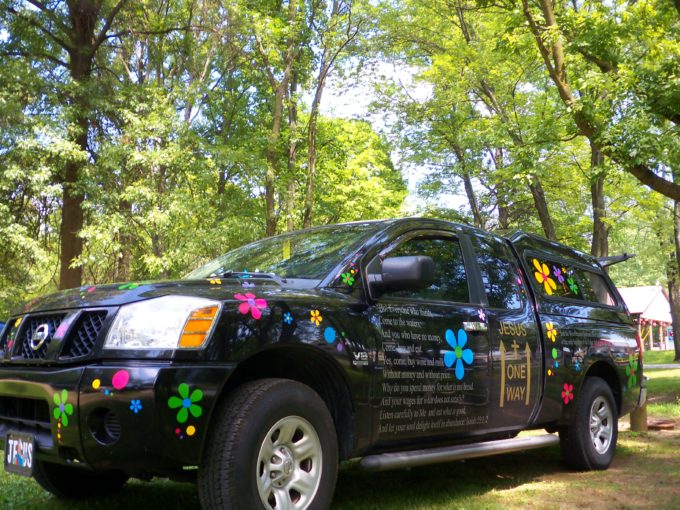 Wednesday, 25 December 2019
…casting all your care upon Him, for He cares for you. 1 Peter 5:7
Peter now makes somewhat of a paraphrase of the Greek version of Psalm 55:22. The Hebrew version reads –
"Cast your burden on the Lord,
And He shall sustain you;
He shall never permit the righteous to be moved."
In this, Peter completes the thought which began in the previous verse by saying, "casting all your care upon Him." The word translated as "care" signifies a part separated from the whole, and thus "anxiety." It is that which divides and fractures a person's being into parts.
The translation "casting" gives an active and ongoing sense, but the word is an aorist participle, and thus "having cast" is more appropriate. It signifies one act which is effective for all time. One takes the whole of his life's anxiety and casts it upon Christ. From this point, the anxiety should rightly no longer be a concern.
Peter then explains the thought by saying, "for He cares for you." Here, the word "care" is different than "cares" in the first clause. It signifies being an object of care. One could say, "because He takes an interest in you," or "because He is concerned about you."
Vincent's Word Studies notes that "The sixth and seventh verses should be taken together: Humble yourselves and cast all your anxiety. Pride is at the root of most of our anxiety. To human pride it is humiliating to cast everything upon another and be cared for."
Understanding this, the whole thought was presented by Jesus in Matthew 6. Peter is, once again, thinking about the words of the Lord for those who were under law, and he is now showing that Christ – the fulfillment of the law – is the One to whom our anxiety is to be cast –
"Therefore I say to you, do not worry about your life, what you will eat or what you will drink; nor about your body, what you will put on. Is not life more than food and the body more than clothing? 26 Look at the birds of the air, for they neither sow nor reap nor gather into barns; yet your heavenly Father feeds them. Are you not of more value than they? 27 Which of you by worrying can add one cubit to his stature?
28 "So why do you worry about clothing? Consider the lilies of the field, how they grow: they neither toil nor spin; 29 and yet I say to you that even Solomon in all his glory was not arrayed like one of these. 30 Now if God so clothes the grass of the field, which today is, and tomorrow is thrown into the oven, will He not much more clothe you, O you of little faith?
31 "Therefore do not worry, saying, 'What shall we eat?' or 'What shall we drink?' or 'What shall we wear?' 32 For after all these things the Gentiles seek. For your heavenly Father knows that you need all these things. 33 But seek first the kingdom of God and His righteousness, and all these things shall be added to you. 34 Therefore do not worry about tomorrow, for tomorrow will worry about its own things. Sufficient for the day is its own trouble." Matthew 6:25-34
Life application: Peter remembers the tender care the Lord showed for him after the resurrection. Jesus restored him even though he had three times denied Him on the night of the crucifixion. Peter, as well as anyone else, could honestly say that Jesus truly cares for the people of the world. While writing today's words, he may have also thought of another time when Jesus spoke to Israel –
"Come to Me, all you who labor and are heavy laden, and I will give you rest. 29 Take My yoke upon you and learn from Me, for I am gentle and lowly in heart, and you will find rest for your souls. 30 For My yoke is easy and My burden is light." Matthew 11:28-30
These words echo down through the ages. If you are hurting, troubled, anxious, and distraught over life in general, or overburdened with the difficulties around you, Jesus tells you where to find rest. Likewise, Peter tells us how to obtain that rest. Cast your care upon the Lord, and in place of them take up His easy yoke.
We are told to do these things because He truly cares for us. He is the Shepherd of the sheep Who was willing to lay down His life for us. How much more now, since the resurrection, can we find complete assurance in His tender care. Take your trouble and hand it over to the Lord. In its place, ask for His peace and contentment in the challenges you anticipate. When you mentally make the leap that Jesus really can do these things, you will come to the place where nothing can truly steal your joy. Yes, cast your cares upon the Lord, for He cares for you.
Here we are Jesus, facing another day of trials and burdens. Instead of facing them alone, we place them in Your tender care. Handle them for us and give us the peace – that true peace – which can only come from You. We thank You for leading the way through this veil of tears and bringing us safely to a place of happiness and contentment. Amen.