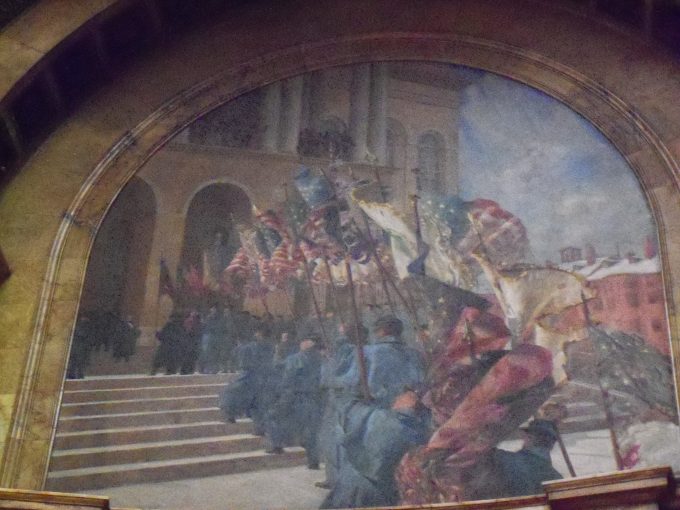 Sunday, 5 March 2017
Not that I seek the gift, but I seek the fruit that abounds to your account. Philippians 4:17
Paul now speaks of "the gift" from the Philippians to him. He is being delicate in order to make it clear that he is not seeking anything more from them. There is no insinuation that he would do so. Rather, he says, "but I seek the fruit that abounds to your account." Fruit in the Bible is that which results from something else. If something positive is done, then good fruit is the result. If something evil is done, then the result will be bad fruit.
Therefore, he is saying that he looks for them to have a positive result added to their account. If it be because of a gift to him, then that is a blessing indeed. He will expand on this in verse 19. His words show that it is as if there is an account set up from which the church draws blessings for their efforts. In the case of the gift to him, their account was growing. This is similar to the thought of Proverbs 19:17 –
"He who has pity on the poor lends to the Lord,
And He will pay back what he has given."
Though a poor person cannot pay back a debt, it is considered as a payment to the Lord who can repay it, and He can do so with abundance added in. Such is the general idea of the words of Paul to the Philippians.
Life application: Jesus told Israel to "Give to everyone who asks of you." The idea is that when someone is in need, we should not withhold our hand from helping them. He also tells us elsewhere to be wise and discerning. Therefore, His words are to be taken in the sense of true needs. Let us be willing to help those who are truly in need, not withholding what will help them out.
Lord God, help us to be faithful in taking care of the needs of others who are truly in need. And yet, help us to be wise and discerning in what is asked of us. There are many who would take advantage of our generosity, even though they are fully capable of taking care of their own needs. Often, it is hard for us to know the truth, so lead us to use what You have given us wisely, and in a way which will always glorify you. Amen.