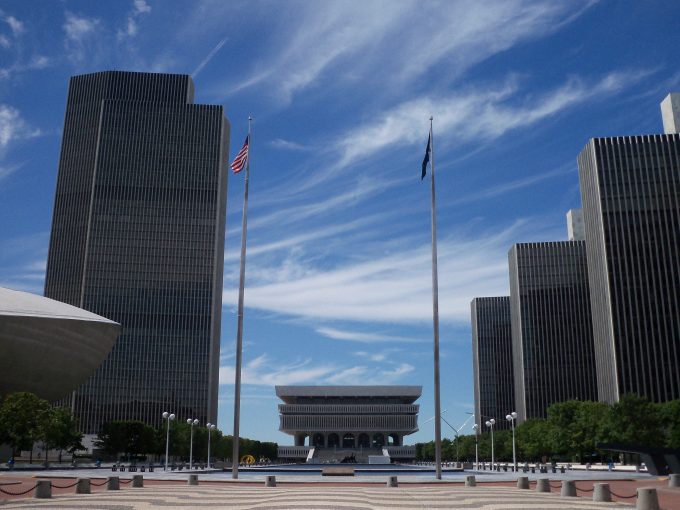 Wednesday, 5 June 2019
If any of you lacks wisdom, let him ask of God, who gives to all liberally and without reproach, and it will be given to him. James 1:5
There is a missed conjunction in the translation. It should read, "And if any," or, "But if any." This is a necessary conjunction because it ties the verse in thought to the previous verse. Together, it should read –
"But let patience have its perfect work, that you may be perfect and complete, lacking nothing. 5 And (or But), if any of you lacks wisdom, let him ask of God, who gives to all liberally and without reproach, and it will be given to him."
James has just said that through patience having its perfect work a person will lack nothing. However, lacking wisdom is lacking something. And so he implores his reader, if he is lacking wisdom, to "let him ask of God."
Before asking of God for wisdom, the context needs to be maintained. What is the lack of wisdom which is being spoken of? It is concerning the facing of various trials which test the faith of an individual. The asking of God for wisdom, then, is concerning such a situation. As Albert Barnes notes, "…to enable them to bear them in a proper manner, for there is nothing in which Christians more feel the need of heavenly wisdom than in regard to the manner in which they should bear trials, and what they should do in the perplexities, and disappointments, and bereavements that come upon them."
When wisdom is needed in such a situation, and it is then asked for of God, the individual is asking the One "who gives to all liberally and without reproach." The structure of the Greek states this in such a way that the act of giving represents an attribute of God. It more literally reads, "Let him ask of the giving God." The intent is, "God the giver." It is a way of defining His very nature.
This is defined further by, "to all liberally and without reproach." Because He is the Giver, there is no pretense in His giving. He gives because He is good, and thus there is no mixing in of any evil intent, desire for gain or recognition, or any other such thing. He purely and simply gives in order to bless those who have, by faith, come to Him for the needed wisdom. As this is so, James says, "and it will be given to him."
The giving is tied into the asking. A need for wisdom is not to be anticipated if the need remains unexpressed. Like prayer, which such a request is a type of prayer, no response is to be expected when no request or petition is made. If a person is facing trials and says, "I need to work through this," God is excluded. The granting of wisdom to rectify the situation is not to be expected, lest the individual be exalted in his own eyes through his own effort. The pattern holds true in salvation, prayer, and asking for wisdom. One must express his desire in order for it to be acted upon. When it is expressed, God will respond according to His wisdom, and in a manner which is appropriate to the situation.
Life application: James 1:5 is probably the most misquoted verse in the book of James. Almost always, it is cited by itself without the context of the surrounding verses. This is not a blanket granting of wisdom for any and all circumstances. As seen, it is a granting of wisdom for one who is facing trials. If you are facing trials and need to know how to properly respond to the situation, then you should lay your request before the Lord in anticipation of receiving the wisdom necessary to properly handle (not avoid) the situation.
Another point to keep in mind is that it is through the Bible that we understand God's intent and purposes for our lives. It would be silly to neglect a study of it and then to expect to receive wisdom apart from it when things get difficult. Instead, it would make much more sense that the general answer to the dilemma is recorded somewhere there already. By praying for wisdom in the matter, we can normally expect that God has previously addressed it and that He will direct us to the place in His word where we can find the answer. As Deuteronomy 4:5, 6 says –
"Surely I have taught you statutes and judgments, just as the Lord my God commanded me, that you should act according to them in the land which you go to possess. 6 Therefore be careful to observe them; for this is your wisdom and your understanding in the sight of the peoples who will hear all these statutes, and say, 'Surely this great nation is a wise and understanding people.'"
The more you study and know your Bible, the more you will be prepared for life's trials. In the time of those trials, when your head may not be screwed on too tightly, we can ask God for wisdom and He will direct us to the passage we forgot during the stress of the moment. Then we can apply it to the particular issue which is generally addressed in His word.
Well Lord, we can see from Your word the importance of studying and knowing what Your word says. If we neglect it, we are neglecting the very source of wisdom You have made openly available to us. What a tragedy if we continue to neglect it. That is to our own hurt. Instead, may we desire to study and know it completely. Assist us in this goal – to Your glory. Amen.