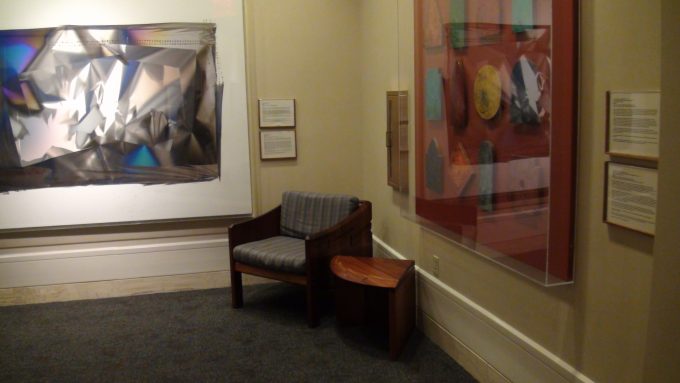 Wednesday, 19 December 2018
For I will be merciful to their unrighteousness, and their sins and their lawless deeds I will remember no more." Hebrews 8:12
This quote is again from Jeremiah 31. It is a general citation of a part of verse 34. It begins with, "For I will be merciful." The Greek word is hileós. It is an adjective which speaks of propitiation. It describes the appeasing of divine wrath and "providing God's covenant mercy which rescues the believer by His atonement (bringing divine satisfaction)" (HELPS Word Studies). This is based upon their coming under the precepts of the New Covenant, as stated in verse 8:10.
God has promised that this will be provided to Israel for "their unrighteousness." The word is a common one which signifies the opposite of justice. It is a violation of God's standards, which in turn brings about God's disapproval because it is contrary to His righteous judgment. Being a plural noun, it would be well translated as "iniquities." The Lord has promised that He will favorably look upon them, being merciful toward their iniquities. This idea is seen reflected in Paul's word of 2 Corinthians 5:18, 19 –
"Now all things are of God, who has reconciled us to Himself through Jesus Christ, and has given us the ministry of reconciliation, 19 that is, that God was in Christ reconciling the world to Himself, not imputing their trespasses to them, and has committed to us the word of reconciliation."
Under the New Covenant, man is covered in the righteousness of Christ, and God no longer counts men's sins against them. This is how this promise from Jeremiah, and repeated here in Hebrews, comes about. Christ's atoning blood covers over all sin and unrighteousness. Because of this, and in accord with Paul's words just quoted from 2 Corinthians, the verse then finishes with, "and their sins and their lawless deeds I will remember no more."
There is complete forgiveness of sin, meaning full pardon for the offender, because of the reception of Jesus Christ's completed work. He bore the weight of the law, and He died in fulfillment of it. In Christ, the penalty of the law is removed, once and forever. The opposite, however, is true for those who do not come to Christ. Until they come to Him, the penalty of the law stands. Every infraction demands that its penalty be imputed and punished.
Of the citation of these verses from Jeremiah 31, Charles Ellicott interestingly states the following –
"This subject has presented difficulties, because it has been forgotten that this Scripture speaks of no sudden change in man's relation to God. The essential promises of the new covenant were not unknown under the old. 'Thy law is within my heart' is the saying of one Psalmist; 'Thou forgavest the iniquity of my sin,' of another. But in regard to the nation there was failure. The rites of the Law did not lead to the perception of spiritual truths; ordinances which were intended to teach the divine intolerance of sin became mere ceremonies; external sanctions did not preserve the nation in true obedience to God's law. To all, the former covenant (like the first Tabernacle, Hebrews 9:9) was a parable, explained only when the new covenant (which was in truth before the old, Galatians 3:17) was 'ordained.'"
Though not writing about the dispensational model, Ellicott notes that "in regard to the nation there was failure." Even without teaching what is obvious, meaning that the church did not replace Israel, he understood there is a difficulty with this passage because of the nation of Israel. And so the question concerning this verse is, "Has an understanding of the New Covenant ever happened to the whole house of Israel and the house of Judah?" The answer is obviously, "No." Ellicott understood this much. And so there is, actually, no difficulty in the author's words if one considers God's plan of redemption in dispensations. God has initiated a Gentile-led church during Israel's time of disobedience. Though He has promised that Israel would come under the New Covenant, that has not yet come about.
As stated in the introduction to Hebrews, the layout of Scripture shows that this is yet future. The book of Hebrews follows Paul's letters to the Gentile-led church. After the church age has ended, Israel's conversion will come about. The structure of the Bible actually confirms the dispensational model. God is not done with Israel, and these verses are not speaking of the dispensation of grace.
However, the truth of the words for individuals in the dispensation of grace still applies, and it confirms the doctrine of eternal salvation because of eternal cleansing. Under the Old Covenant, the faithful were required to sacrifice for their sins – repeatedly. There were annual sacrifices, sacrifices for sins they unknowingly committed, sacrifices for being unclean in one way or another, sacrifices for this, and sacrifices for that. These were a constant reminder of their defiled state in the presence of an absolutely holy God.
Forgiveness was granted when the sacrifices were made; but as soon as they stepped away from the altar if they were to become defiled again, they would again need to sacrifice because of their defilement. In contrast, when a person accepts what Jesus has done, forgiveness is immediate and eternal. As Paul says in Romans 4:5-8, which is a quote of Psalm 32, there is blessedness to the one whom God credits righteousness apart from works –
"But to him who does not work but believes on Him who justifies the ungodly, his faith is accounted for righteousness, 6 just as David also describes the blessedness of the man to whom God imputes righteousness apart from works:
7 "Blessed are those whose lawless deeds are forgiven,
And whose sins are covered;
8 Blessed is the man to whom the Lord shall not impute sin."
Unfortunately, in the church, there are countless souls who are forever beating themselves up for past sins. Jesus has forgiven them, but they have yet to either forgive themselves or to fully accept what Jesus has done. This may demonstrate a lack of faith in the power of Christ's shed blood. Or, it perversely may demonstrate a streak of pride which says, "I must do more than what Christ has done. His fulfillment of the law was insufficient for me." In this, they turn back to accomplishing deeds of the law in order to please God. This is what Israel did in their rejection of Jesus, and it has brought about 2000 years of condemnation upon them. Does anyone really think that God will treat them any differently for doing exactly what Israel did? In their turning back to the law, they reject Christ, and they will be condemned.
Life application: If you are caught in a cycle of stressing over sins already forgiven by Christ, end it today! You are free from all condemnation because of His work. On the other hand, if you are continuing in a sin for which you were previously forgiven, you need to step back and understand that Christ's grace and mercy are not given as a license to continue in unholy living. Have balance in your life; confess when necessary, but don't carry the burden of sins God has already washed away.
Lord, help us to let go of the feelings of guilt from past sin. It is certain that Christ's blood covers them all, but at times, our hearts are still heavy because of our faithlessness. But also Lord, may we never become calloused to sin so that we will again turn to it and discredit Your glorious name. Amen!