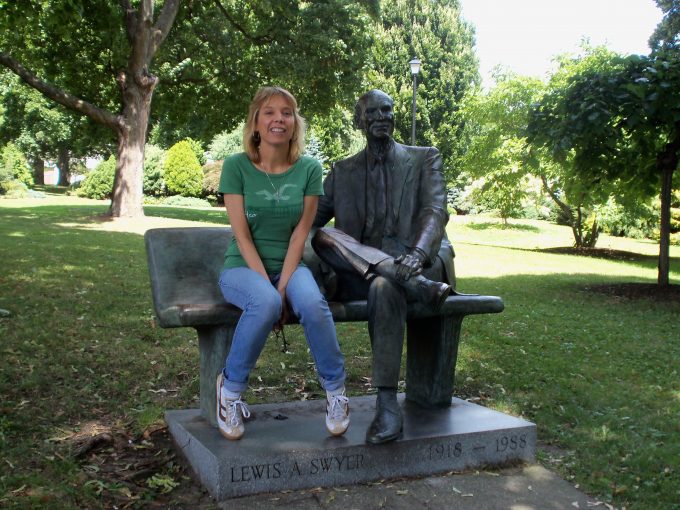 Sunday, 26 May 2019
…make you complete in every good work to do His will, working in you what is well pleasing in His sight, through Jesus Christ, to whom be glory forever and ever. Amen. Hebrews 13:21
This is the completion of the benediction which the author began in the previous verse. They read together –
"Now may the God of peace who brought up our Lord Jesus from the dead, that great Shepherd of the sheep, through the blood of the everlasting covenant, 21 make you complete in every good work to do His will, working in you what is well pleasing in His sight, through Jesus Christ, to whom be glory forever and ever. Amen."
The words of this verse state the actual appeal to the "God of peace" mentioned in the previous words. The appeal is to "make you complete in every good work." The word translated as "make complete" carries the idea of bringing something (or someone) to its proper condition. It is to bring to a state of fully functioning or full maturity. The obvious meaning, then, is that the readers (including us) are on a path which will hopefully take us from one level to the next, always maturing in order "to do His will."
The implication is that we cannot do His will perfectly if we are not maturing in Christ. The average Christian is implored to not be average, but to excel in all ways, becoming perfect in knowledge, conduct, and adherence to the precepts of Scripture as they apply to us. The author is not saying that we are, or will become apart from glorification, perfect, but that God will continue to bring us to this state. But this can only happen if we are willing to strive for it. In this, He will be "working in you what is well pleasing in His sight."
God will work through those who are willing to be worked through. It is a petition for God to do in us what He wills in order to bring us to a fully mature state. Again, however, it will not come about by a mere appeal. It will only come about if that appeal is mixed with both the desire to mature and the pursuit of maturing. This is not an appeal by the author to override the conduct of a person, but for God to work in those who are pursuing Him. And this includes the thought that God will work "through Jesus Christ."
When God works in us, it is only because of the Person of Christ and the gospel which He brought forth in the New Covenant. God will not work in any person not "in Christ." It would be illogical to think He would do so. The very purpose of Christ coming is to be the Mediator between God and man (see Hebrews 8:6, 9:15, 12:24 & 1 Timothy 2:5).
It is He – meaning Jesus Christ – of whom the author says, "to whom be glory forever and ever." The context of the passage indicates that it is Jesus who is being referred to. In such a statement is found the equation of praising God through the Son and in the fellowship of the Holy Spirit. This is so based on an understanding of the Godhead as revealed in Scripture.
And thus the benediction closes in the same manner as the epistle began, meaning with a focus on the glory of Jesus Christ. This was made perfectly evident in Hebrews 1:1-4. Jesus Christ is the focal point for our worship of the Godhead, and it is to and through Him that we give our praise and glory. In this, God is perfectly pleased and fully satisfied.
The author then closes his benediction with the word, "Amen." The word signifies, "So be it."
Life application: As God is otherwise unknowable to us except as He specifically reveals Himself in nature, He sent His word through the prophets and then through His Son in fulfillment of that word to allow us to know Him more fully. By saying about Jesus, "to whom be glory for ever and ever," we are to understand that Jesus receives the glory which was reserved for God alone in the Old Testament. In other words, God has revealed Himself in Jesus because Jesus Himself is God incarnate. God is not diminished in our praise of Jesus Christ. Rather, He is glorified through it.
Lord, thank You for equipping us for every good work according to Your greatness. May our actions may be pleasing to You. Help us to use our time rightly in doing the works that glorify You. In all things, may we give you the honor You are due. We pray this in the powerful and personal name of Jesus. Amen.