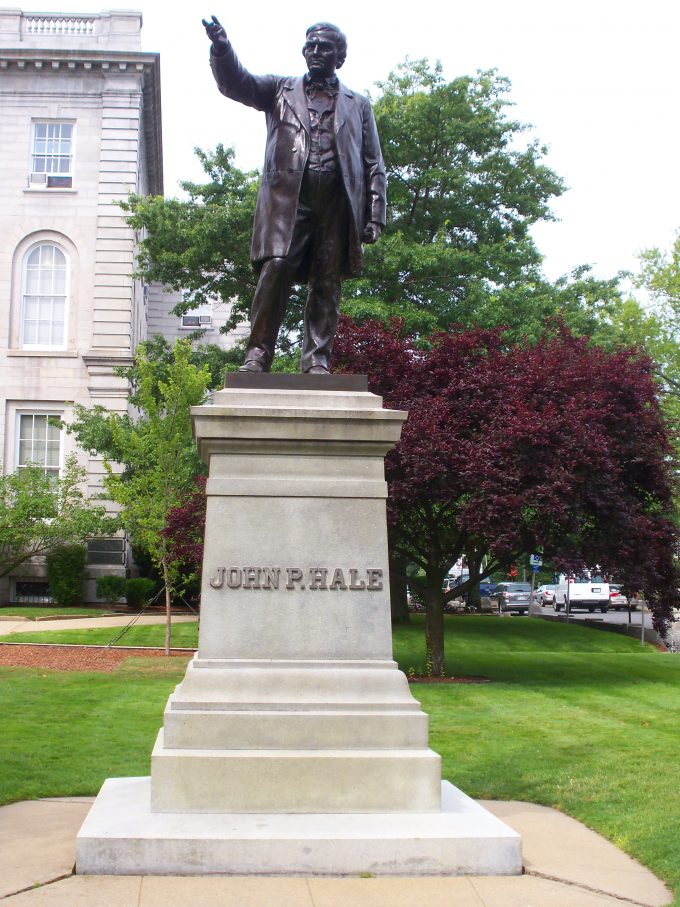 Monday, 25 February 2019
But we are not of those who draw back to perdition, but of those who believe to the saving of the soul. Hebrews 10:39
How is it possible that the author can say this to a group of people that he has just warned that they could lose their salvation? He makes his assertion in the nominative first person plural, "we." If the loss of salvation was possible, how could he speak for himself of a yet unknown future, and even more for a group of others in this regard? The answer is, "He could not." But yet, he avers with all certainty, beginning with the word, "But." It is a complete contrast to the one who "draws back" in the previous verse.
From there, he says, "we are not of those who draw back to perdition." Again, he has made a statement which, if false, would mean that he – or any of his audience who had believed in Christ – could draw back to perdition. He has put his reputation on the line that not a single believer who receives his word (which must include all believers at all times who have received his word) will not draw back to perdition. Rather, they are "of those who believe to the saving of the soul."
These words precisely reveal that "belief" equates to "saving of the soul." The words in Greek are both nouns, not verbs, and so it simply says "faith" and "possession." Therefore, a literal translation is "but of faith to the possession of the soul." If faith equates to possession of the soul, then it is exactly what Paul's doctrine of justification by faith alone says. In fact, the word "possession," (translated in this verse as "saving"), is used by Paul in three times –
"In Him you also trusted, after you heard the word of truth, the gospel of your salvation; in whom also, having believed, you were sealed with the Holy Spirit of promise, 14 who is the guarantee of our inheritance until the redemption of the purchased possession, to the praise of His glory." Ephesians 1:13, 14
"For God did not appoint us to wrath, but to obtain salvation through our Lord Jesus Christ." 1 Thessalonians 5:9
"to which He called you by our gospel, for the obtaining of the glory of our Lord Jesus Christ." 2 Thessalonians 2:14
Likewise, Peter uses the word one last time in his first epistle –
"But you are a chosen generation, a royal priesthood, a holy nation, His own special people, that you may proclaim the praises of Him who called you out of darkness into His marvelous light;" 1 Peter 2:9
Each of these demonstrates possession of a thing. Properly considered, the author is not speaking of a loss of salvation, but the surety of it. Talk about a great verse to end chapter 10! At times during Chapter 10 one might think the author was a stern college professor, at others a downer, and at others a nagging conscience, but in the end he draws everything he has said together into the work of a cheerleader. You have done it! Your faith has made you His possession! You will receive the prize!
Life application: How can one read this verse and not feel the confidence of every good thing which is found in Christ? He is writing to young people and old; those new in the faith and those with years of faithfulness behind them; men and women; the healthy and the infirm. And yet his conclusion to these recipients is, "you will make it!" How can he confidently say we won't shrink back to destruction? Especially when we will all shrink back at some point in our lives. It is because Christ's name resides in the believer. Our failings do not – in fact they cannot – negate His faithfulness. If you are saved, His promise is that you can never lose that salvation. As the Bible says elsewhere –
"Indeed, let God be true but every man a liar." Romans 3:4
Paul was speaking, in that Roman's verse, of God's righteousness in comparison to ours. Likewise, the author here is implying that we can't shrink back to destruction; we have believed and we are saved. How could anything be more glorious than to know it is not up to us! Despite many denominations saying that we need to "participate" in our continued salvation, the Bible says otherwise. God, who is ever-faithful, is in complete control of the Christian soul. Hallelujah and amen!
What an absolute honor and blessing to know that You are in complete control of our eternal destiny, O Lord. When we fail, when we slip, when we fall as if to have lost it all, You graciously intervene on our behalf – ever faithful in the promise You have made to Your children. O, how we love You! Amen.