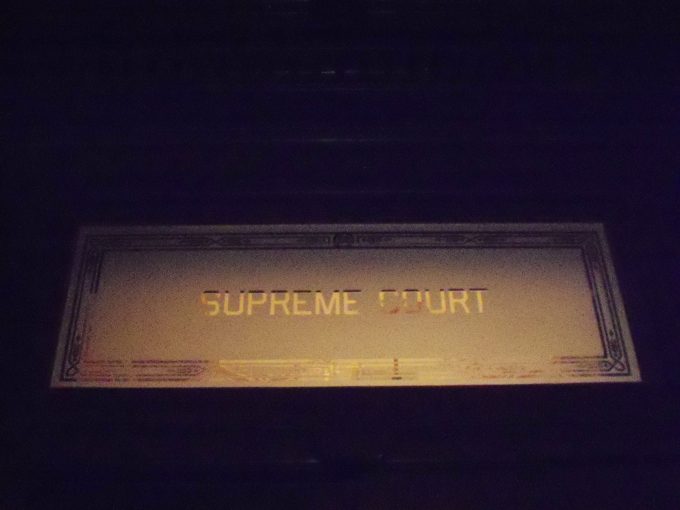 Friday, 19 May 2017
And whatever you do in word or deed, do all in the name of the Lord Jesus, giving thanks to God the Father through Him. Colossians 3:17
Paul now gives a greeting rather similar to 1 Corinthians 10:31 – "Therefore, whether you eat or drink, or whatever you do, do all to the glory of God." He is a bit more specific in this exhortation, changing "eat or drink" to "word or deed," and adding in that all should be done in the name of the Lord Jesus.
The words "whatever you do" is really all-inclusive. Anything in our regular walk of life, and anything in our spiritual life as well, is to be brought into harmony with our dedication to the Lord. To expand on that, he adds "in word or deed." When we speak and when we act, we are to direct those things properly and in a manner worthy of "the name of the Lord Jesus." He is to be the focus of our eyes, the direction of our thoughts, the utterance of our lips, and the reason for our deeds.
And in addition to these things, we are to give "thanks to God the Father." The theme of being thankful has literally permeated this epistle. As he closes each section of exhortations, he has added, and will continue to add, a note concerning this (see Colossians 1:12, 2:7, 3:15, and 4:2). If we have words to utter, we are alive to utter them. If we have deeds to do, we have strength to do them. Each of these things comes from God who created us and sustains us. Because of this, thanks should never be left from our lips and lives.
But Paul goes a step further than just telling us to be grateful to God the Father. We are to do it "through Him," meaning Jesus. Jesus is the focal point of God's attention toward His people, and He is to be the focal point of our attention as we return thanks to God. Without Jesus, we would be lost forever, but because of Him, we have a sure hope of an eternal dwelling. There, Christ will radiate out the glory of God for all eternity.
Life application: Let us think on this verse often, and then put it into action. It is so very easy to get misdirected by the world in which we live. But if we just hold fast to Christ in all we do, and give thanks to God the Father through Him, we will be useful, pleasing vessels for God's use.
Heavenly Father, You have fashioned us as jars of clay, ready to be filled. We can be filled with useless, corrupt contents, or we can be filled with Your Spirit – alive and vibrant. Help us to live out our lives properly, being filled with You, and doing all things in the name of the Lord Jesus. To Your glory we pray this. Amen.