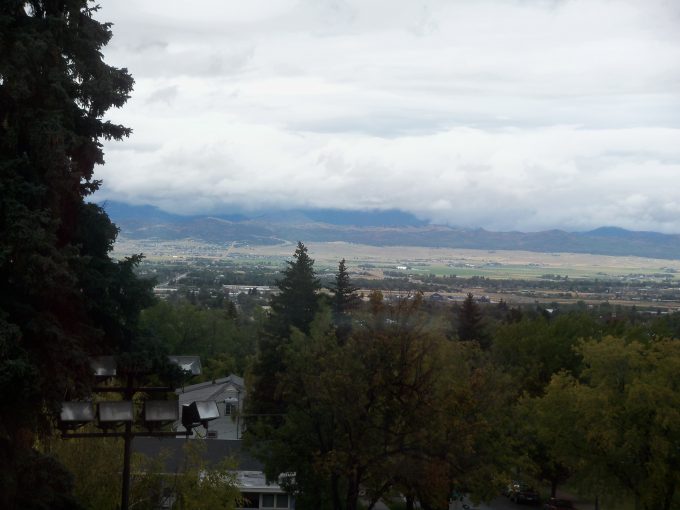 Thursday, 5 April 2018
But in a great house there are not only vessels of gold and silver, but also of wood and clay, some for honor and some for dishonor. 2 Timothy 2:20
Paul has just spoken of the solid foundation of God. After that he said, "The Lord knows who are His," and then "Let everyone who names the name of Christ depart from iniquity." Now he turns to the words, "But in a great house." It seems like a diversion from what he was saying, but it is not. It is the same theme he has used before, and which Peter will also use. God is building a temple out of the people of God. This is stated by Paul in Ephesians 2:19-22 –
"Now, therefore, you are no longer strangers and foreigners, but fellow citizens with the saints and members of the household of God, 20 having been built on the foundation of the apostles and prophets, Jesus Christ Himself being the chief cornerstone, 21 in whom the whole building, being fitted together, grows into a holy temple in the Lord, 22 in whom you also are being built together for a dwelling place of God in the Spirit."
Likewise, Peter says –
"Coming to Him as to a living stone, rejected indeed by men, but chosen by God and precious, 5 you also, as living stones, are being built up a spiritual house, a holy priesthood, to offer up spiritual sacrifices acceptable to God through Jesus Christ." 2 Peter 2:4, 5.
It is this idea of a spiritual temple, being built by God out of the people of God, that is being addressed again here by Paul. He somewhat changes the imagery however. Instead of the actual structure of the building, he turns to the things within the building. Of this great house, he says that "there are not only vessels of gold and silver, but also of wood and clay."
Not everything within a house is made of the same materials. Some things are made of that which is highly valued, such as gold and silver. Some things are made of that which is far more common, such as wood and clay. Each thing is used for a specific purpose and is treated more carefully, or less so, based on what it is made of, or even how it is formed. Again, this same imagery is used by Paul when speaking of the works of those within the church, and which will be evaluated at our judgment –
"Now if anyone builds on this foundation with gold, silver, precious stones, wood, hay, straw, 13 each one's work will become clear; for the Day will declare it, because it will be revealed by fire; and the fire will test each one's work, of what sort it is. 14 If anyone's work which he has built on it endures, he will receive a reward. 15 If anyone's work is burned, he will suffer loss; but he himself will be saved, yet so as through fire." 1 Corinthians 3:12-15
What is obvious here is that Paul is speaking about saved believers, not the lost. The lost will face a different judgment. The judgment of believers is for rewards and losses, not salvation or condemnation. And so we can see that in Paul's reference to Hymenaeus and Philetus in verse 17 & 18, he considers them saved but wayward. This is the reason for his words now.
There are those in the church who are formed "for honor and some for dishonor." Likewise, even the works of the honorable may be burned up if they are not of merit, and those works which are worthy will be purified in the fire. Paul's words should be a comfort to those in the church that salvation of believers is guaranteed, but they should also stand as a warning that our lives now are being carefully evaluated. Each thing we do is either of value in the eternal state which is coming, or it is of no value. What we do now counts for all time.
Life application: As our deeds in this life have eternal consequences, let us daily consider all we do, and then let us be careful to direct our actions towards being pleasing vessels in God's house. In the end, our judgment will be perfectly fair and unbiased, and it will be based on what we do now. Our salvation has been procured by Christ. Our placement and benefits in God's house are now being determined by us as we live out our lives in the presence of God.
Glorious heavenly Father, thank You for the salvation which is found in Jesus Christ our Lord. All that is necessary to reconcile us to You has been accomplished by His work. And now, You allow us to determine our rewards and losses at our judgment by how we live out our salvation in Christ. Help us to be proper stewards of our time and actions by pursuing You and Your will always. Be with us, keep us from tripping, and spur us on to great deeds for You! Amen.