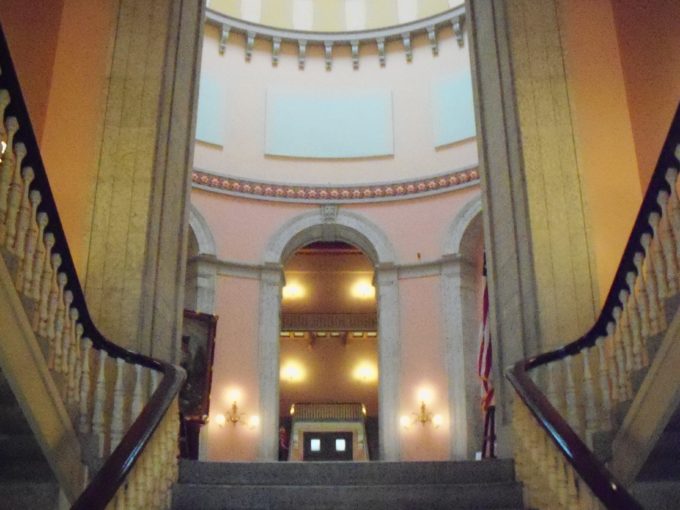 Thursday, 16 January 2020
… knowing that shortly I must put off my tent, just as our Lord Jesus Christ showed me. 2 Peter 1:14
Peter now explains why he will not be negligent in reminding his reader about the things he has presented. He had been given advanced notice of something that would occur, and he explains that to the reader by saying, "knowing that shortly I must put off my tent."
The translation gives an incorrect idea of what Peter is saying. He is not speaking about something that will occur soon, but something that will occur quickly. The words are literally, "swift is the putting off of my tabernacle." In other words, what lies ahead for Peter is known to him, and when it comes, it will happen without notice and it will be over with suddenness. Therefore, he must take every opportunity to convey his words of exhortation, not knowing when his last chance to do so will occur.
This coming event is the putting off of his tent, meaning death. He is dwelling in a temporary tent, and that tent will be put off, as a garment. This is the same metaphor Paul uses in 2 Corinthians –
"For we know that if our earthly house, this tent, is destroyed, we have a building from God, a house not made with hands, eternal in the heavens. 2 For in this we groan, earnestly desiring to be clothed with our habitation which is from heaven, 3 if indeed, having been clothed, we shall not be found naked. 4 For we who are in this tent groan, being burdened, not because we want to be unclothed, but further clothed, that mortality may be swallowed up by life." 2 Corinthians 5:1-4
Peter's putting off of his tent in death means that his soul will be naked until the day he is raised again along with all of the saints at the rapture (1 Thessalonians 4:16). Peter then says, "just as our Lord Jesus Christ showed me." This was revealed to Peter after the resurrection and prior to the ascension. It is recorded in John 21 –
"'Most assuredly, I say to you, when you were younger, you girded yourself and walked where you wished; but when you are old, you will stretch out your hands, and another will gird you and carry you where you do not wish.' 19 This He spoke, signifying by what death he would glorify God. And when He had spoken this, He said to him, 'Follow Me.'" John 21:18, 19
Life application: As is recorded in all four Gospels, Peter denied Jesus three times on the night of His crucifixion. Peter then confirmed his love for Jesus three times in John 21. The discourse between Jesus and Peter, there in John 21, follows a similar pattern to his earlier denials of Christ, and it serves as a link between the two occurrences. It is the basis for the complete restoration of Peter in his apostolic position. But there would be a cost for serving Jesus. He would die a martyr's death.
Tradition has it that he was crucified, but that he asked for it to be upside down because he felt unworthy of being crucified in the same manner as his Lord. Are you willing to face whatever the Lord hands you with confidence and obedience? Like the apostles, we may be expected to give more than Sunday morning offerings. Let us determine now that we will follow our Lord with unwavering commitment.
Lord Jesus, just as Peter was willing to go to his death for the sake of the gospel, give us the same desire – whatever the cost. May we be willing to faithfully follow You all the days of our lives. And Lord, may You receive the glory You are due as we live our lives in these temporary tents. Help us to be responsible to the calling which You have called us to! Amen.