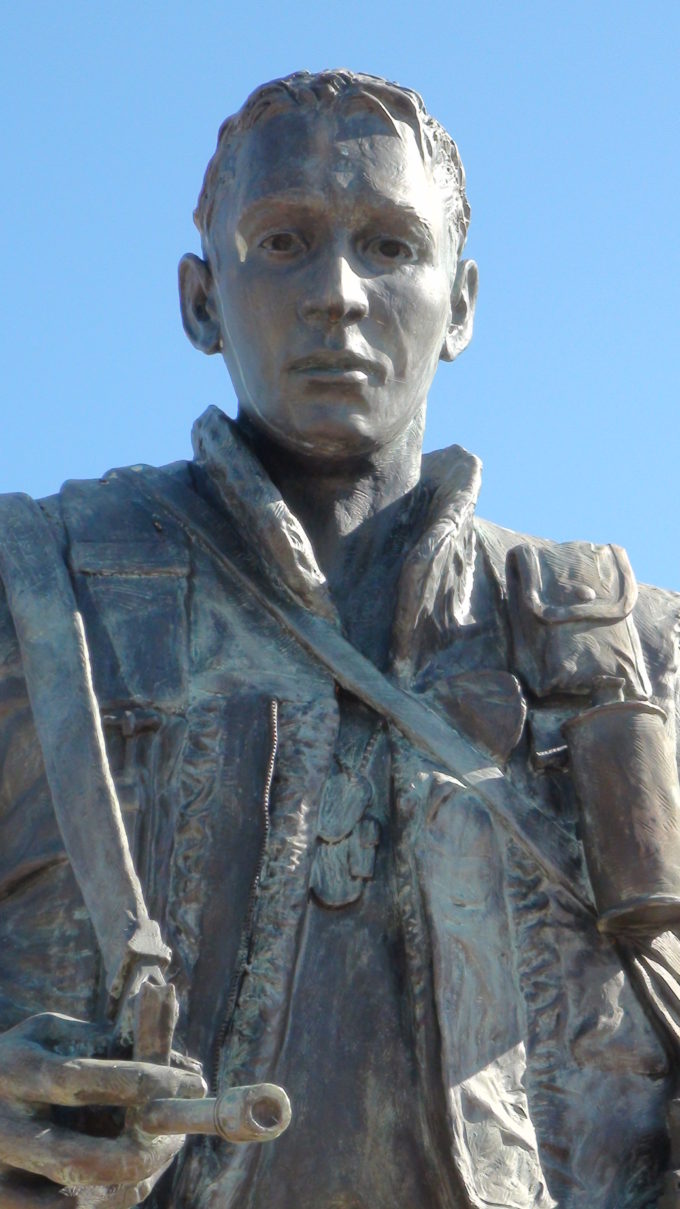 Saturday, 18 April 2020
Whoever abides in Him does not sin. Whoever sins has neither seen Him nor known Him. 1 John 3:6
Three sets of verses, placed side by side, will reveal that John's words need careful thought –
"If we say that we have no sin, we deceive ourselves, and the truth is not in us. 9 If we confess our sins, He is faithful and just to forgive us our sins and to cleanse us from all unrighteousness. 10 If we say that we have not sinned, we make Him a liar, and His word is not in us." 1 John 1:8-10
"But the anointing which you have received from Him abides in you, and you do not need that anyone teach you; but as the same anointing teaches you concerning all things, and is true, and is not a lie, and just as it has taught you, you will abide in Him." 1 John 2:27
"Whoever abides in Him does not sin. Whoever sins has neither seen Him nor known Him." 1 John 3:6
John tells us that believers do sin (first set of verses). He then tells us that believers have an anointing, and that they abide in Christ. He then says that those who abide in Christ do not sin.
Obviously, in order to understand what John is saying, particular care, attention, and thoughtful contemplation are required. This thoughtful process is needed to keep from running into a theological quagmire.
In verse 3:6, John begins with, "Whoever abides in Him does not sin." Both terms, "abides," and "does not sin," are in the present tense. The issue is sin. Paul says that by the law is the knowledge of sin (Romans 3:20). But for those in Christ, they have died to the law (Romans 7:6).
If someone accepts the gospel – "Jesus Christ died for my sin" – he is acknowledging that he is a sinner and that his sin has offended God. One cannot make such a claim if he abides in sin. Therefore, when someone comes to Christ and abides in Him, he "does not sin," meaning that sin is no longer imputed to him.
The person may commit an offense against God, but the offense is not imputed to him (2 Corinthians 5:19). Because he abides in Christ, and despite his failure to meet God's law, he does not sin. Paul speaks of this in Romans 7:13-25, culminating in the thought, "So then, with the mind I myself serve the law of God, but with the flesh the law of sin."
John next says, "Whoever sins." It is a present participle. It signifies whoever sins and keeps on sinning. A person who has come to Christ is not sinning in the sense that his sins are not being imputed to him. He cannot claim that he does not sin (see 1 John 1:8-10 above), but he is freed from the body of death which is governed by abiding in sin, and he is brought to the body of life which is freedom from the law (by which sin is imputed).
John finishes with the thought that a person who "sins has neither seen Him nor known Him." Both verbs are in the perfect tense. Such a person has never seen (the word signifies not merely sight with the eyes, but discerning who Christ is), nor come to a knowledge of who Christ is. There was never a point in time where this occurred. Because it has not occurred, he sins and keeps on sinning. There has never been a move from the law to grace, from the body of death, to life in Christ, or from a state of the imputation of one's sin to a state where sin is no longer imputed.
Life application: As believers, we sin, but the sin is not imputed to us. Not understanding this, and taking this verse out of its greater context, there is then a misunderstanding of what we are being led to understand. Individuals, congregations, and entire denominations will thus claim that a sinless state is possible in this life.
"Holiness" doctrine refers to this type of belief, and it clearly finds its basis in this verse, even though this verse is not indicating such a doctrine in the first place. Such thinking sets up a contradiction in doctrine when compared with the verses cited above, and with many other verses in the epistles.
Abiding in Christ and habitual sin are mutually exclusive terms and therefore such a relationship cannot exist. Therefore, someone who lives in habitual sin "has neither seen Him nor known Him."
If a person has met the risen Christ and come to the point of salvation, they are free from condemnation. However, we should not ever feel free from the remorse that is caused by sin.
If you are living in open, rebellious sin and don't feel convicted by your actions, you may need to rethink your salvation altogether. Have you ever truly come to Christ? If so, rewards will be lost when you stand before Him. If not, you will hear appropriate words of condemnation on the Day of the Lord's visitation.
Lord God, we cannot deny that we sin, but when we do, we should know it is wrong and that we need to turn to You in remorse, convicted of our actions which are sinful, and which are an offense to You. Give us the desire and ability to overcome our weaknesses and to turn from any actions which are contrary to the salvation Jesus brought about in us when we first called on Him. This we pray to Your glory! Amen.