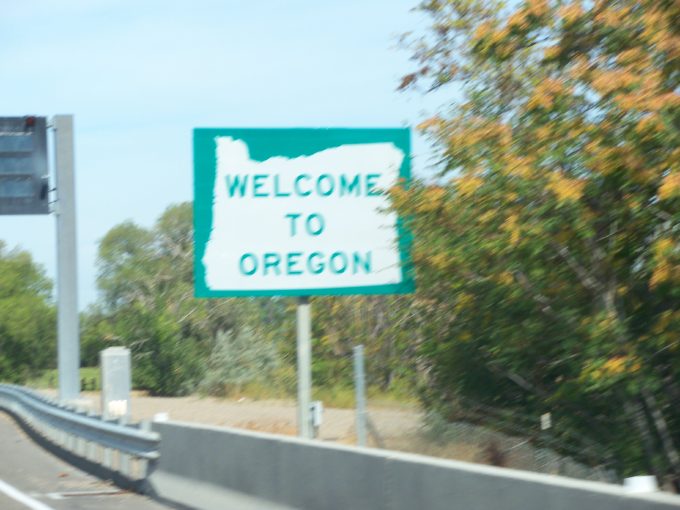 Wednesday, 6 May 2020
Now he who keeps His commandments abides in Him, and He in him. And by this we know that He abides in us, by the Spirit whom He has given us. 1 John 3:24
John spoke of keeping "His commandments" in verse 3:22. In the previous verse, he then spoke of "His commandment," meaning God's commandment, that we believe on the name of His Son Jesus Christ. He also mentioned that we are "to love one another as He', meaning Jesus, "gave us commandment."
John now again speaking in the plural writes, "Now he who keeps His commandments." It is obvious from the way John structured verse 3:23 that he is saying that Jesus is God. The Father gave commandment concerning the Son, and the Son gave commandment concerning love. Both together (being God) gave "His commandments." John notes that he who keeps God's commandments "abides in Him."
One only has to believe in Jesus Christ as the Son of God once. That is keeping God's commandment. As noted, John used an aorist verb. Believe at a certain point and the commandment is fulfilled. At the same time, the other commandment – which is to love one another – is fulfilled. This was seen while considering verse 3:14.
John was not speaking of the individual love between two people. As we noted then, a non-believer can be married to, and love, a believer (1 Corinthians 7 shows that such unions exist, even from a biblical perspective). However, the nonbeliever has an internal hatred toward the message of Christ (he does not believe). In this state, he abides in death. In abiding in death, there is a hatred for what the believer (even a person he loves) stands for.
The thought of loving one another is revealed in how a person stands in relation to Christ. It is not speaking of the emotional love between people, but of the love of God in Christ. Until one comes to Christ, regardless of the love between any particular people, the state of hatred toward the identity with Christ remains. However, in believing in the Son, the love towards other believers takes its proper place, and it provides a demonstration of the state of the believer abiding in God.
But more than abiding in God, John also says, "and He in him." This is the sealing of the Spirit which is found in Ephesians 1 –
"In Him you also trusted, after you heard the word of truth, the gospel of your salvation; in whom also, having believed, you were sealed with the Holy Spirit of promise, 14 who is the guarantee of our inheritance until the redemption of the purchased possession, to the praise of His glory." Ephesians 1:13, 14
Paul calls this sealing of the Holy Spirit a "promise" and a "guarantee." The state of God abiding in the person is realized when the person believes in the name of God's Son and in the loving of one another through that act. This is exactly what John next confirms, which is in complete accord with what Paul says. He finishes the verse with, "And by this we know that He abides in us, by the Spirit whom He has given us."
This is John's first mention of the Spirit in his epistle, but naming Him here is a confirmation of what he has been writing about. If we have done the one thing that God expects of us by believing in Jesus (and which then fulfills the second commandment of loving one another), we are sealed with His Spirit. In this, we know that God abides in us. The word states it is true, and we are to accept that by faith. There is no need for an outward demonstration by God of the sealing of the Spirit, such as speaking in tongues or so on. Rather, our love of one another is sufficient evidence for us to be assured it is true.
Life application: It is important to keep this verse in the context given, which is speaking of belief and love as the overarching commandments. In believing and loving, we abide in Him and He abides in us. John is not speaking about the Law of Moses in any way, shape, or form.
The Law of Moses and in fact the entire Old Covenant law, is set aside in Christ. This is mentioned explicitly several times in the book of Hebrews and elsewhere. It is obsolete, it is set aside, it is annulled, and it is nailed to the cross.
If you are in a church that mandates any Old Covenant precept– Sabbath Day observance, tithing, etc., then you should discuss this matter with the church and determine why they are clinging to that which is unprofitable. If they continue with their improper doctrine, it's time to leave that church.
If we are in Christ, let us not grieve the Holy Spirit by trying to reintroduce that which has been set aside by the glorious work of Jesus our Lord.
Yes, Lord God – we will endeavor to live faithfully and love wholeheartedly. We will do this because it is what You desire of us. May our lives be testaments to You and Your work at all times. May we not attempt to purchase that which You have already paid for through our own futile efforts. Rather, may we trust in the grace You offer through the giving of Your Son. To Your honor and glory we pray. Amen.