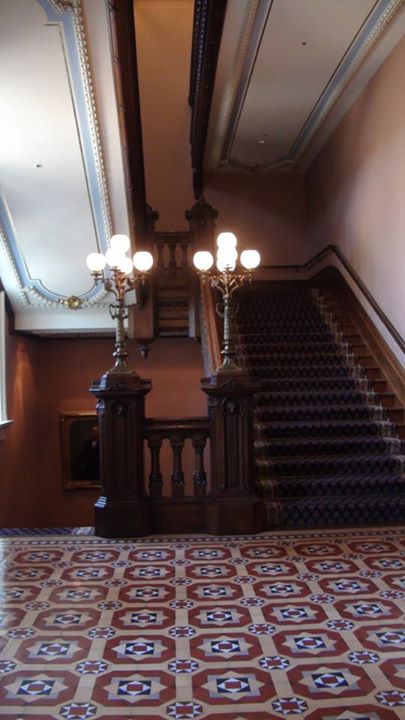 Thursday, 20 June 2013
But now, it is no longer I who do it, but sin that dwells in me. Romans 7:17
Paul continues to personify sin. He shows the contrast between Sin and himself. The sin in him causes him to take actions contrary to the will that he wishes he could exercise. All of this was made known by the introduction of the law, but it isn't the law's fault that these things have come about. He (and thus we, because he is speaking in terms of his human nature) is being shown the truth of his nature and the contrast which wars inside of him.
And even the unregenerate know of this war in their soul. It is universally displayed in humanity – in their writings, in movies, in plays, in daily life too. Cultures and people talk about sin in terms that show us that they understand the war, even if they haven't properly identified how it works. Paul, by divine inspiration, is showing us the truth of the matter.
When we call on Christ, we are "sealed" with the Holy Spirit. This is an indwelling that previously didn't exist. There will be a point of relief from this battle, but it is a battle. Hence we speak of "indwelling sin" in the believer as well. The two are at war and this is highlighted when we call on Christ. Let us not turn our eyes from the truths Paul will continue to reveal to us.
Life application: Yes, sin dwells in me, but greater than sin is the presence of the Holy Spirit – available to all who have called on Christ. It is He who can give us victory over the fleshly man. Let us remember that this "filling" of the Spirit is revealed as passive in nature. We must grant it to Him through the development of our Christian walk. Let us welcome the Spirit through study, prayer, fellowship, and a life which is obedient to Christ our Lord.
Precious, glorious God – I look to You each day as I rise for the opening of Your hand of grace. The job I have, the food I eat, the family and friends that surround me – all of these and so much more come because You have placed me at this point in time. Help me to realize that nothing good comes except from You and that You are truly tending to my every need. Amen.