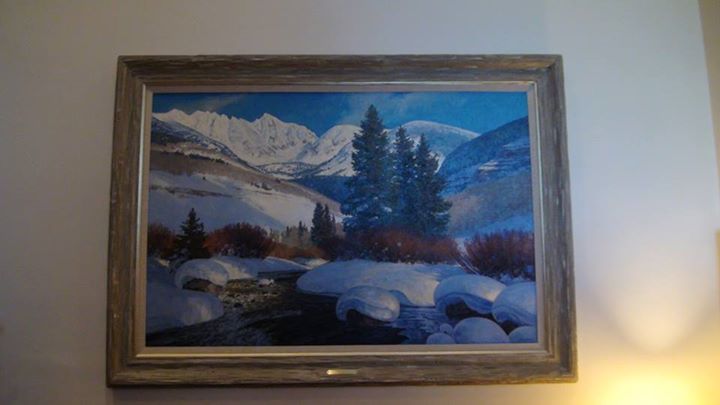 Tuesday, 3 December 2013
Owe no one anything except to love one another, for he who loves another has fulfilled the law. Romans 13:8
Although this verse is commonly used to express the concept of Christian love, this actually isn't what Paul is first and foremost speaking of. Context… The past 7 verses have spoken of the Christian's duties to the state – paying taxes, paying customs, showing fear towards those who bear the sword, and rendering honor to those whom honor are due. These are all considered debts to be paid. And so Paul now reiterates this.
"Owe no one anything" implies that we pay our debts. This cannot mean that we shouldn't acquire debt, such as in the purchase of land, a vehicle, or some other big ticket item. Even the Old Testament has provisions for buying land and the payments to be made (see Leviticus 25:13-17 for example). However, in such a debt we are to be faithful in its repayment. We are to "owe no one anything." If a loan is made, the part that is owed is the part that is due at any given time. True, the entire debt is owed, but it is spread out through a set duration so that it is not truly "owed" until that duration comes about.
We owe taxes when we buy something, not before (except maybe with healthcare, I suppose). Therefore, we are actually owing taxes at any given time. Again, Paul cannot be saying to acquire no debt at all or we could never buy anything. Instead, he is telling us that when the debt (taxes in this instance) are due, we pay them at that time.
Honor is owed to the office of the president. Charlie Garrett may become president someday, but he is currently not in that position and so no debt of office is owed to him. However, should his day of inauguration come about, he will be owed the debt of that honor; not because he is inherently worthy of it, but because the office he holds is. And again, Paul cannot be telling us to owe no such debt in the ultimate sense, because we always owe it if we are in the United States. What he is saying is that we are to render it at the time it is due. When ushered into the presence of a crummy president, even he is to be addressed as "Mr. President."
The reason for paying our debts when they are due should be obvious. We bear a title and distinction which is higher than any other. We bear the name of Christ Jesus. We err when we –
1) Fail to render unto Caesar
2) Fail to pay our loans
3) Owe respect, but instead withhold it
In such instances and others like them we bring discredit upon the exalted name we bear. May it never be so!
This is why the selection process in Acts 6 is cited for a job even as menial as to "serve tables." The apostles were being bogged down because of the daily distribution and so they came together and determined to correct the matter –
"Therefore, brethren, seek out from among you seven men of good reputation, full of the Holy Spirit and wisdom, whom we may appoint over this business; but we will give ourselves continually to prayer and to the ministry of the word." Acts 6:3, 4
Honorable people were chosen to handle matters which demanded an honorable resolution.
After telling us to "owe no one anything" Paul now throws in one caveat which is "except to love one another." The debt of love is a debt which can never be fully paid. Unlike other debts which are paid at the time they become due, the debt of love in on-going and will never end. It will continue as long as love exists. As "God is love" (1 John 4:8) and because redeemed man will live eternally with God (John 3:16) the debt of love shall never end. It will never cease towards fellow man nor will it cease towards exalted Creator. The office of president will someday disappear, the paying of taxes will cease (thanking the Lord for that one!), but God and the people of God will always be; the debt of love shall never cease.
While in this earthly life, the debt of love is to fulfill a set requirement and purpose. It is that "he who loves another has fulfilled the law." This precept will be explained in and through the next three verses. There is a law which requires obedience and it is fulfilled in paying the debt of love.
Life application: Love is a debt. Be sure to pay it out in a continual stream of unceasing joy.
Heavenly Father, I know that all governments will cease, all swords will be melted down, and some great day ahead, there will be no taxes (!), but I know that there remains a debt that will continue forever. Not the debt of honor to a leader, respect to a uniform, or bars of gold to a greedy government, but the debt of love. You are Love and You are eternal. And because of Jesus, I shall eternally live in Your presence. I shall pay my debt of love forever! Amen.