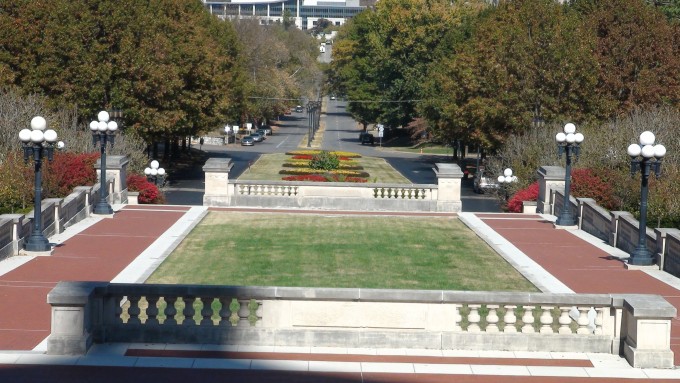 Friday, 5 February 2016
But even if we, or an angel from heaven, preach any other gospel to you than what we have preached to you, let him be accursed. Galatians 1:8
Paul now makes a most direct statement, asking his audience to think the words through carefully and with all of the weight of what they imply bearing over them. "But" is set against the words of the previous verses which said –
"I marvel that you are turning away so soon from Him who called you in the grace of Christ, to a different gospel, 7 which is not another; but there are some who trouble you and want to pervert the gospel of Christ."
What Paul will write concerning delivering a "different gospel" is exactly what the Judaizers had done. However, their actions will now be placed in comparison to other categories which bear even more weight and authority than they supposedly possessed. This comparison will draw out the enormity of the sin which they bear for their false gospel.
"But even if we" is Paul's way of saying, "If I or any other true apostle." Those who were commissioned by Christ Jesus personally were the ones entrusted with the gospel message. They were the highest authorities in humanity concerning this precious trust which had been delivered to them. This is the first comparison and it is something that would seem unimaginable to occur. And yet, in verse 2:11, something will arise which could almost be considered in line with this impossible-to-imagine scenario. When it does, Paul will note his actions to correct the situation.
From this human level of authority, Paul next raises the bar by saying, "or an angel from heaven." We might be able to conceive that a man would presume to preach "another gospel," but surely not so awesome an authority as an angel from heaven! And yet, Paul's words echo down through the ages, even to our modern times, as a warning against the tricks of the devil as he sends his demons, masquerading as heavenly angels, in order to pervert the gospel.
The religion of Islam was supposedly given to Muhammad by the angel Gabriel. It is a religion which is contrary to Christianity and is a "different gospel" for sure. Mormonism began by a supposed visit to Joseph Smith by the angel Moroni. Mormonism is likewise contrary to the truth of the gospel of Jesus Christ. Other false teachers such as Ellen G. White of the 7th Day Adventists have claimed heavenly visions and have, in turn, perverted the truth of the true gospel. The list is not a short one and it is to be warred against by those who hold to the truth of the gospel.
And what is it that Paul warns against concerning these false apostles and false heavenly visitors? It is that they will "preach any other gospel to you than what we have preached to you." There is one gospel message. Jesus Christ has come in the flesh; He was born under the law; He lived out that law perfectly; and He died in fulfillment of that same law. In His death, the Law of Moses was annulled and in its place came a New Covenant. The proof of this gospel is that Christ rose from the dead, prevailing over death.
Paul clearly defines the gospel he preaches in 1 Corinthians 15 –
"Moreover, brethren, I declare to you the gospel which I preached to you, which also you received and in which you stand, 2 by which also you are saved, if you hold fast that word which I preached to you—unless you believed in vain.
3 For I delivered to you first of all that which I also received: that Christ died for our sins according to the Scriptures, 4 and that He was buried, and that He rose again the third day according to the Scriptures, 5 and that He was seen by Cephas, then by the twelve. 6 After that He was seen by over five hundred brethren at once, of whom the greater part remain to the present, but some have fallen asleep. 7 After that He was seen by James, then by all the apostles. 8 Then last of all He was seen by me also, as by one born out of due time." 1 Corinthians 15:1-8
Christ is the fulfillment of the law and a New Covenant has been established through His shed blood. It is a covenant of grace. No works of any kind are to be added into the gift which He offers. To pervert this gospel is to say that what He did was insufficient for salvation. In essence, it is to say, "I don't trust Christ to fully save me." It is a slap in God's face and it is the greatest of heresy. For such a false message, Paul says to "let him be accursed."
Whether it is an apostle or even an angel from heaven who proclaims any different gospel, the pronouncement is the same. The word "accursed" or anathema in Greek means to be "devoted to God." In this case, it is to be taken in a negative way. Such a person is to be devoted to the curse of God as set apart for destruction.
Life application: Today, many people are following the "Hebrew Roots Movement." Although this sounds great because Jesus was a Jew and it's always good to know the background of any issue, they have taken it to dangerous extremes – reinserting the law and mandating that followers of Christ live as He lived – as a Jew under the Law of Moses. This is heresy and it is exactly what Paul agues against. Why would anyone want to go back under the bondage of the law instead of trusting in the grace of Christ? The reason is that they do not trust in the finished work of Christ. This, and any other perversion of the true gospel, is exactly what Paul condemns. Don't get swallowed up in such heresies. The law is fulfilled; we are under grace.
Heavenly Father, thank You for the finished work of Jesus. What could we add to what He has done? Help us to trust that when He said, "It is finished," it means that this is so. May we never reintroduce precepts from the law, which is now annulled through His work, and thus set aside the grace You offer though Him. Help us to trust the pure and undefiled gospel. Thank You for the finished work of Jesus. Amen.