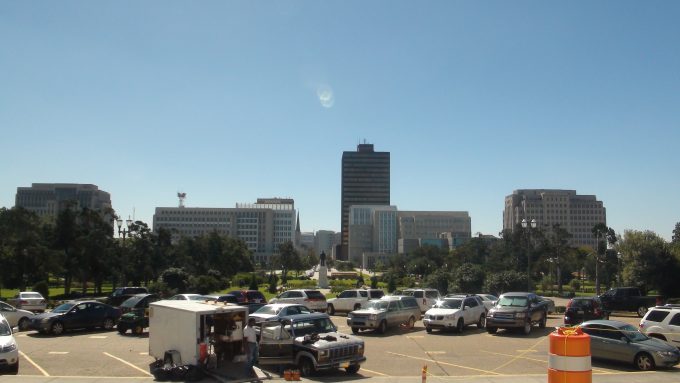 Monday, 12 September 2016
…till we all come to the unity of the faith and of the knowledge of the Son of God, to a perfect man, to the measure of the stature of the fullness of Christ; Ephesians 4:13
The intent of the several offices previously noted was that they were given to accomplish specific tasks until "we all come to the unity of the faith and the knowledge of the Son of God." The words, "unity of the faith," are given not concerning unity of doctrine, but of the act of belief. It is "the faith" which is referred to. The work of those mentioned in verse 11 is given for bringing people into the faith. It is also to bring them to "the knowledge of the Son of God."
It is of special note that the term "Son of God" is used rather than "Son of Man." Christ accomplished the work in His humanity, but it is in the knowledge that He is the Son of God upon which our faith is dependent. If Christ were only a man, he would have inherited Adam's sin through his father. But He is fully God and no sin was transferred from His Father. The resurrection proved this. Thus He was "declared to be the Son of God with power according to the Spirit of holiness, by the resurrection from the dead" (Romans 1:4).
In our understanding of the faith, and of the knowledge of the Son of God, we will then develop "to a perfect man." The idea here is that of growth and maturity. A child may have knowledge, but it is imperfect. As he grows into a man, his knowledge of things grows and he becomes grounded in what he does.
For example, if he sets out to become a doctor, he would have limited knowledge of his desired profession. But through schooling, observance, and practical application, he would develop into a knowledge-filled practitioner. This is to be the goal of each Christian who has first obtained the unity of the faith and the knowledge of the Son of God. We are not to get saved and then feel we have satisfactorily met all we are to do. Instead, we are to be like the youth who desires to be a sound and effective doctor. We are to grow into maturity in Christ "to the measure of the stature of the fullness of Christ."
Our knowledge of Him is to lead us to be like Him. We are to be morally mature, grounded in understanding, and to be Christ-like in all we do. To be in "the stature of the fullness of Christ" is to walk in this world as He did, to pursue righteousness in full measure, to be able to expound upon the truths of Scripture accurately and completely. In all ways, we should endeavor to be fitting examples of the One who went before us, Christ the Lord.
As a notable point, it cannot be argued that all five offices of verse 11 must therefore remain until this is fully realized. Rather, each remains as long as it is needed for its specific purpose. The offices of apostle and prophet actually do continue on to this day in the sense that we still have the writings of those who gave us the New Testament, even if they do not continue on as necessary offices.
Life application: To be Christ-like does not mean that we are to pursue works of the law as Christ did in His earthly ministry. It is to trust in the work that He has accomplished and to go forward in that knowledge. We cannot impose on ourselves the burden of the law and say, "I am being Christ-like." We will fail at the law; He prevailed over the law. It is important to understand this and to rest in His work and to emulate Him as the Fulfiller of the law. This cannot be stressed enough.
Lord God, Your word asks us to mature in Christ so that we will be like Christ. Help us then to understand this correctly. We are to trust in what He has done in fulfillment of the law, and so we are to trust that the law is, in fact, fulfilled. Our growth in Him is not to failingly do what He has already done, but to pursue His righteousness as an accomplished deed. Thank You for the freedom we have been given by what He has done for us. We can be pleasing to You by faith, and we will mature in that state by our continued faith. Help each thing that we do to be a work of faith in the Gift already granted. Amen!