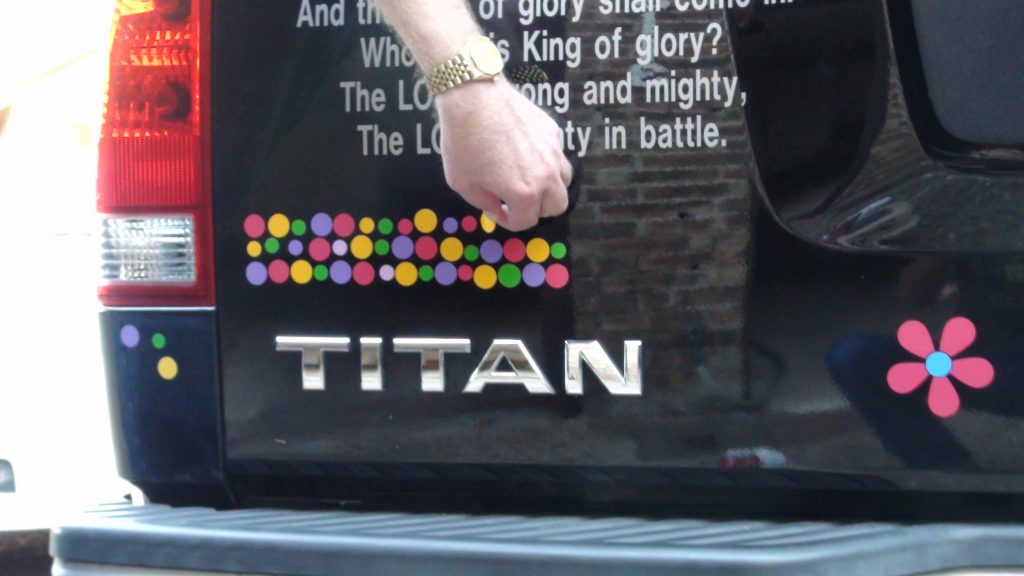 Another state done.
Friday, 29 July 2022
And here he has authority from the chief priests to bind all who call on Your name." Acts 9:14
Note: You can listen to today's commentary courtesy of our friends at "Bible in Ten" podcast. (Click Here to listen).
You can also read this commentary, with music, courtesy of our friends at "Discern the Bible" on YouTube. (Click Here to listen), or at Rumble (Click Here to listen).
Ananias just attempted to instruct the Lord on why Saul was not a great person in order to avoid laying hands on him. That continues now with this verse, saying, "And here he has authority from the chief priests."
Again, he sounds like Moses who protested three times about why he was unqualified and unsuitable for the calling he had been given. Ananias explains that Saul isn't just a loose cannon who is out causing trouble on his own. Instead, what he is doing is with the support and authority of the chief priests. It is as if he is saying, "The weight of Israel's religious leaders is with him, Lord, aren't you aware of this?" With this in mind, he then explains to the Lord that Paul's commission is "to bind all who call on Your name."
"Lord, that includes me! Why would you tell me to go heal someone who is intent on arresting me?" As for calling on the Lord, this is the same thought that began in Acts 2 with Peter, and it continues on through the writings of Paul, demonstrating that the message, calling, and audience are one –
"And it shall come to pass
That whoever calls on the name of the Lord
Shall be saved." Acts 2:21
"Then all who heard were amazed, and said, 'Is this not he who destroyed those who called on this name in Jerusalem, and has come here for that purpose, so that he might bring them bound to the chief priests?'" Acts 9:21
"For 'whoever calls on the name of the Lord shall be saved.'" Romans 10:13
"To the church of God which is at Corinth, to those who are sanctified in Christ Jesus, called to be saints, with all who in every place call on the name of Jesus Christ our Lord, both theirs and ours:" 1 Corinthians 1:2
"Flee also youthful lusts; but pursue righteousness, faith, love, peace with those who call on the Lord out of a pure heart." 2 Timothy 2:22
Since the coming of Christ, to call on the name of the Lord (Yehovah) is directly equated to calling on the name of the Lord Jesus. This is because Jesus is the Lord (Yehovah) incarnate. He is the full, final, and forever expression of God for us to see and understand. As this is so, calling on Jesus brings one into the church and thus into the kingdom that is referred to by the apostles. It is one calling for both Jew and Gentile. It is based on one gospel message that is given to both Jew and Gentile. This is what Scripture teaches. The church that began in Acts 2 goes on in a continuous stream from that point.
On the other hand, the main focus of that church is set to transfer because of Israel's rejection of the Lord Jesus. This is the primary purpose of Paul's ministry. It is not to give a new gospel or to start a new entity, but to bring into the fold a group of people who will carry the one and only gospel message forth for a set time, predetermined by God, until the nation of Israel finally accepts the One they had once rejected.
Life application: Reading the Bible with a presupposition about a particular doctrine will naturally lead to a bias against anything else, even if that "something else" is correct. One must be willing to put aside his biases (and his pride at having been wrong) and acknowledge what is correct. It is one of the hardest things to do, but it is something that should be done in order to properly align one's thinking with what God is actually doing in the process of redemptive history.
Be sure to go where the Bible leads. If you are wrong, the only one who is harmed is you. God remains unchanged by your poor doctrine. Before calling on Christ, Paul's doctrine was based on a lifetime of study and then a misunderstanding of what God had done. When Christ came, he was unable to accept what was clearly before him. It took a divine intervention by the Lord Jesus to wake him up.
Today, we will not get a personal visit from Jesus because we now have the completed word of God. But we often still stubbornly bang our heads against theological walls because we are unwilling to see what God has done and is doing. That's a sad place to be. If you need to, take three days off, isolate yourself, and get into the word. Do a study on the issue that you are told you are wrong about and check it out. The answers for right thinking and correct doctrine are there.
Lord God, how marvelous You are to allow us to hold Your word, to consider it, and to search it out. But it is big, it is complicated, and there are a lot of people with false agendas that would lead us away from its truth. And so, O God, help us to see rightly what You are conveying to us in this wonderful treasure. Amen.