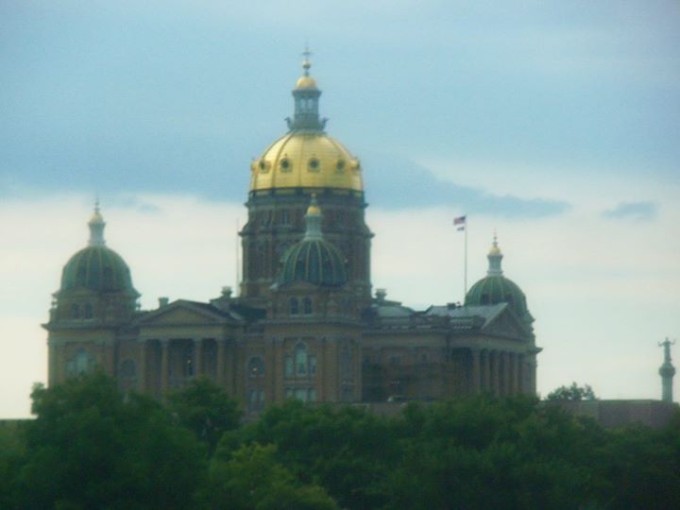 Wednesday, 22 July 2015
…persecuted, but not forsaken; struck down, but not destroyed—  2 Corinthians 4:9
Paul continues with his contrasts which began in the previous verse. Those previous contrasts were from internal struggles; these are from external ones. His imagery is as if a soldier in combat who is first "persecuted, but not forsaken." The words have the intent of "pursued, but not abandoned" (Ellicott). As if they were soldiers being pursued by an enemy, Paul says that even in such a state the Lord is with them. This follows along with the wording of Hebrews –
"Let your conduct be without covetousness; be content with such things as you have. For He Himself has said, 'I will never leave you nor forsake you.' 6 So we may boldly say:
'The Lord is my helper;
I will not fear.
What can man do to me?'" Hebrews 13:5, 6
And surely this imagery is appropriate because the state which Christians find themselves in is a true battle. Paul discusses this in detail in Ephesians 6. His description includes this thought –
"For we do not wrestle against flesh and blood, but against principalities, against powers, against the rulers of the darkness of this age, against spiritual hosts of wickedness in the heavenly places." Ephesians 6:12
The second contrast is that they are "struck down, but not destroyed." This again is the imagery of a soldier whose life is spared despite being wounded. It could even be of wrestlers in a bout of mortal combat. When Jacob wrestled with the Lord in Genesis 32, the match continued without either letting up, and so in order to end the match, we read these words –
"Now when He saw that He did not prevail against him, He touched the socket of his hip; and the socket of Jacob's hip was out of joint as He wrestled with him." Genesis 32:25
Jacob was struck down, but he was not destroyed in the process. The Lord could have done so, but instead He humbled him and yet spared him. Paul shows that this is the state of the apostles as they strived to share the message of Christ. With their many struggles, both internal and external, they were able to press on because the Lord was there with them to ensure they would never falter or fail.
Life application: The Bible sys that the Lord will never leave His people and He will never forsake them. Paul was eventually martyred for his faith, as were almost every one of the apostles. Did the Lord break His promise? No! They have something that those who persecuted and killed them don't have. They have the assurance of eternal life because of their trust in Christ. Truly, what can man do to one who is saved by the blood of Christ!
Heavenly Father, You have promised to never leave nor forsake Your people, and yet millions of faithful Christians have been martyred over the ages. Should we lose hope? Should we despair? No! We should rejoice that they were saved by You — and they are saved by You. As followers of Christ, we have the absolute assurance that the blood has saved us. No fear here! Whatever happens to this earthly body is temporary, but an eternal glory awaits. Hallelujah and Amen!