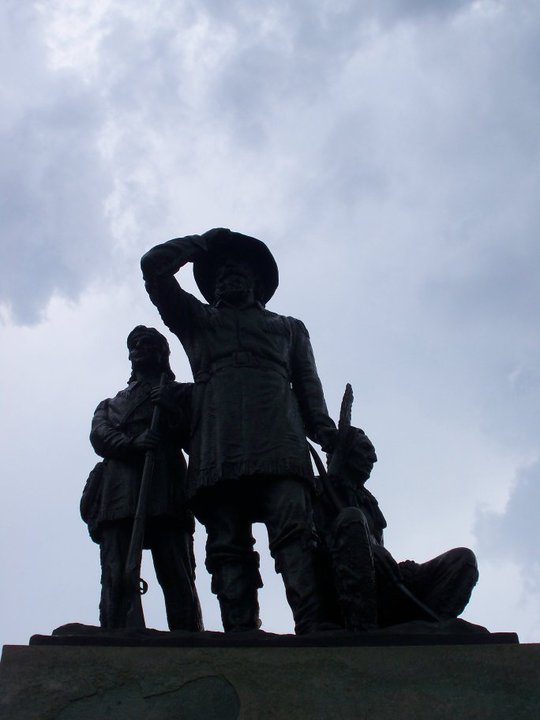 Sunday, 26 July 2015
And since we have the same spirit of faith, according to what is written, "I believed and therefore I spoke," we also believe and therefore speak, 2 Corinthians 4:13
Paul's words here, "And since we have the same spirit of faith" are speaking of the same type of faith as his readers. He has been showing that the position the apostles face because of their faith – such as being hard-pressed, yet not crushed; perplexed, but not in despair; persecuted but not forsaken; struck down, but not destroyed; etc is one based on faith. Further, the purpose of such desperate straits was for the sake of instilling faith in their Christian converts.
It is this "same spirit of faith" that Paul is referring to. Whether it is faith in distress or faith resulting from that distress, they shared in a unity of faith in the same message. Therefore, because the faith of the apostles was for the same end-goal as for that of those they shared it with, Paul cites the reason (remembering that the reason is what resulted in their many distresses). That reason is found in the Old Testament psalms. Paul says, "…according to what is written, 'I believed and therefore I spoke.'"
This is a line from the 116th Psalm. It speaks of a person who was in great trials and afflictions, just as the apostles were. And yet, he knew that God would hear his supplications despite those afflictions; he had not been abandoned by the Lord, but rather the trials were simply allowed by the Lord for His purposes. Likewise, the trials and afflictions of the apostles were not something which demonstrated that the Lord didn't care about them or their message. Rather, it demonstrated exactly the opposite. These hardships were ordained by the Lord. And because of this he says, "…we also believe and therefore speak."
Knowing that these difficulties were a part of the Lord's purposes for them, they were all the more emboldened to speak. Their faith in Christ was unshaken by them. Read these first ten verses of the 116th Psalm and mentally put the apostles in place of the author and you will see what Paul is proclaiming –
I love the Lord, because He has heard
My voice and my supplications.
2 Because He has inclined His ear to me,
Therefore I will call upon Him as long as I live.
3 The pains of death surrounded me,
And the pangs of Sheol laid hold of me;
I found trouble and sorrow.
4 Then I called upon the name of the Lord:
"O Lord, I implore You, deliver my soul!"
5 Gracious is the Lord, and righteous;
Yes, our God is merciful.
6 The Lord preserves the simple;
I was brought low, and He saved me.
7 Return to your rest, O my soul,
For the Lord has dealt bountifully with you.
8 For You have delivered my soul from death,
My eyes from tears,
And my feet from falling.
9 I will walk before the Lord
In the land of the living.
10 I believed, therefore I spoke,
"I am greatly afflicted." Psalm 116:1-10
Life application: Like Job's friends, people in the world tend to look at hardships, difficulties, trials, and losses as meaning a person is not in God's favor. The reciprocal is then believed to be true. When things are going well and all is peachy, it is perceived that God must really favor that person. This is shallow at best and hardly conveys the message of the Bible. Often, hardships are used by the Lord for His purposes and they have nothing to do with His disfavor. Through good times and bad, be sure to praise the Lord and look for His hand in what is resulting from the situation as it unfolds.
Heavenly Father, we tend to look at hardships, difficulties, trials, and losses as a demonstration of Your disfavor. And we also look at good times and prosperity as a sign of Your favor. But Your word often shows that it is otherwise. Help us to not become dispirited in times of trial, nor boastful in times of ease. Rather, help us to accept our lot based on our faith in Jesus Christ, knowing that if we have received Him, then whatever our situation is – good or bad – it has come about because You love us. Give us such wisdom O God. Amen.