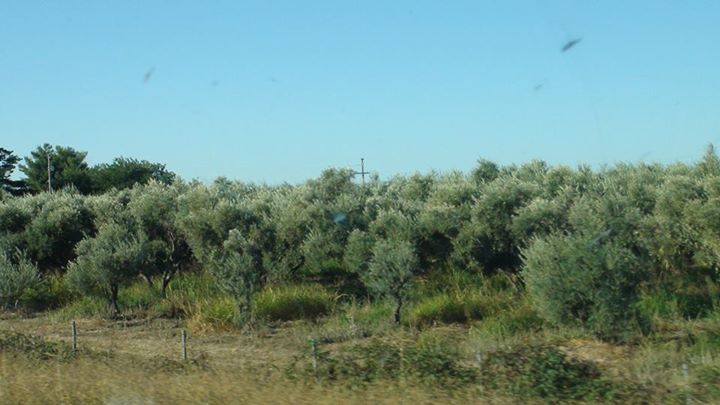 Friday, 24 May 2013
And do not present your members as instruments of unrighteousness to sin, but present yourselves to God as being alive from the dead, and your members as instruments of righteousness to God. Romans 6:13
Through the law is the knowledge of sin. We have been freed from the power of the law, thus from the penalty that it contains. We have moved from the death of Adam, to life in Christ. Because this is already realized in us, Paul introduces a contrast of what to not do and what we are to do –
1) "Do not present your members as instruments of unrighteousness to sin." Our members are the parts of our body. Let our hands be free from theft; let our tongues be free from profanity; let our hearts be free from evil intent; etc. Jesus' work was that of righteousness and holiness. Because we have moved to Him, how can we think to commit wickedness when it is completely contrary to our new nature?
2) "But" – on the other hand, "present yourselves to God as being alive from the dead." Sin brings about death. Because we have moved from death to life, we are asked to present ourselves in a manner comparable to our new state – "as being alive from the dead."
A good example of this would be the state of marriage. When we are single we are free to date others. But when we get married we are to move from a single mindset to that of a married person. We can choose to ignore this, but it would be contrary to the state we are now in. This would lead to confusion in how we act and conduct ourselves. Likewise, now that we are in Christ, we are to act as if we are in Christ and use our "members as instruments of righteousness to God."
Ephesians 4:25-32 gives us clear insight into the things we can do to fulfill this new state in which we live –
"Therefore, putting away lying, "Let each one of you speak truth with his neighbor," for we are members of one another. "Be angry, and do not sin": do not let the sun go down on your wrath, nor give place to the devil. Let him who stole steal no longer, but rather let him labor, working with his hands what is good, that he may have something to give him who has need. Let no corrupt word proceed out of your mouth, but what is good for necessary edification, that it may impart grace to the hearers. And do not grieve the Holy Spirit of God, by whom you were sealed for the day of redemption. Let all bitterness, wrath, anger, clamor, and evil speaking be put away from you, with all malice. And be kind to one another, tenderhearted, forgiving one another, even as God in Christ forgave you."
These are things that we willingly chose to do or to disobey. As Adam Clarke rightly states, "Satan cannot force the will, and God will not."
Life application: Submit to God. Resist the devil and he will flee from you.
Lord God, I am so thankful to You for the life You have given. I have family, friends, and food to build me up and sustain me. You've blessed me in ways that I don't even know. Were I to search out all the good You've done for me, I know that the ages would come and go and I wouldn't exhaust the list. Thank You Lord, thank You for Your care of me in this life. Amen.