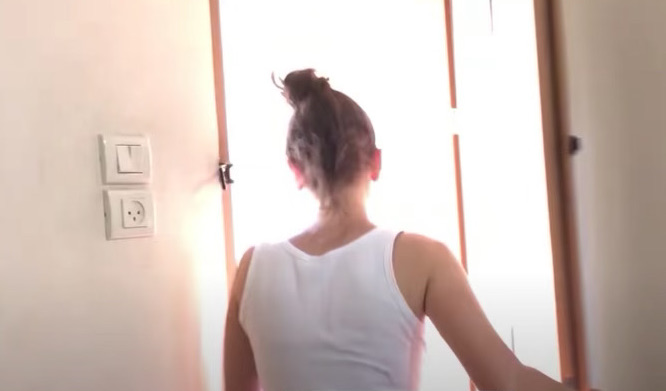 And when they opened the door…
Friday, 2 December 2022
Now Peter continued knocking; and when they opened the door and saw him, they were astonished. Acts 12:16
Note: You can listen to today's commentary courtesy of our friends at "Bible in Ten" podcast. (Click Here to listen)
You can also read this commentary, with music, courtesy of our friends at "Discern the Bible" on YouTube. (Click Here to listen), or at Rumble (Click Here to listen).
The previous verse noted the insistence by Rhoda that Peter was at the door. With that remembered, it next says, "Now Peter continued knocking."
It is almost a comedy at this point. Peter has knocked. Rhoda came to the door and probably asked, "Who is it?" Peter responded. Rhoda freaked out with joy and instead of opening the door, she ran inside to tell everyone. Nobody believed Rhoda (poor Rhoda!). Finally, Peter must keep knocking while the people are inside debating if Rhoda is crazy, if it is Peter's angel, or who knows what else. The danger to Peter is unknown, but he was still within the city, and he was supposed to stand trial shortly. With that, relief finally comes, saying, "and when they opened the door and saw him."
We can imagine those inside thronging to the door and fighting to be the one to grab the handle and unlock it, wondering what to make of Rhoda's words. With the door open and Peter obviously standing there, it says, "they were astonished."
The word used has been seen seven times already in Acts. This is its eighth and last time. It will be seen one more time in 2 Corinthians 5:3 where Paul states, "For if we are beside ourselves, it is for God; or if we are of sound mind, it is for you." It literally means, "to stand aside."  Hence, one can think of being beside oneself in amazement, and thus astonished. Rhoda wasn't crazy, after all.
Life application: Unlike this event concerning Peter, when Jesus comes knocking, be sure to let Him in.
Lord God, how blessed was the day when You came into our lives. Now, help us to be prepared to share the good news with those we meet on the path of life. You will knock and anticipate them opening the door, but that will only happen if they first hear the word about You. May we do our part to help fill the halls of heaven with those who have heard and opened the door. Amen.