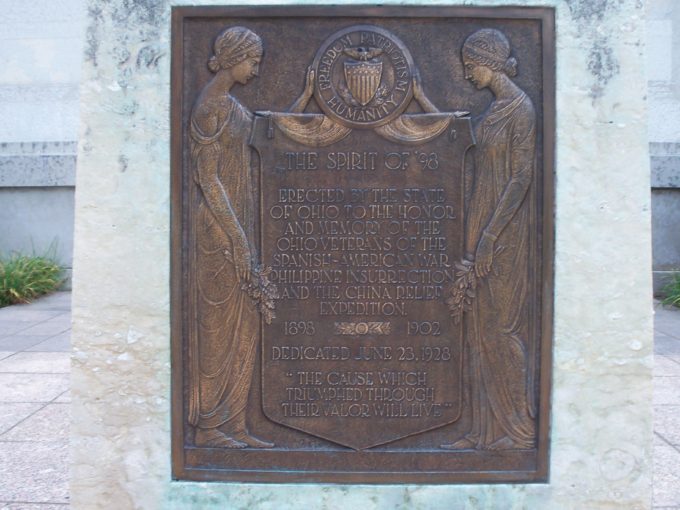 Wednesday, 9 October 2019
…who through Him believe in God, who raised Him from the dead and gave Him glory, so that your faith and hope are in God. 1 Peter 1:21
Here, we have words which carry a theme similar to that of Paul in Romans –
"but also for us. It shall be imputed to us who believe in Him who raised up Jesus our Lord from the dead." Romans 4:24
Both Peter who is writing to his Jewish brethren, and Paul who is writing to the Gentiles, carry a uniform message concerning salvation and what it means. They both speak forth the same gospel message. Understanding this – that there is only one gospel for Jew and for Gentile – Peter begins with, "who through Him believe in God."
The word "Him" refers to Christ Jesus, who was referred to in the previous verses. It is through faith in Christ that we "believe in God." There is a truth that almost every person in human history believes in "God." There are supposed exceptions, such as those referred to in Psalm 14 –
"The fool has said in his heart,
'There is no God.'" Psalm 14:1
But these people, today called "atheists," are deniers of God, not because they actually don't believe in Him, but because they actively refuse to acknowledge Him. A simple proof of this proceeds from their lips the moment true calamity strikes – "O God!" In the end, there is no way to get around the truth that there is a God.
And so, really, everyone believes in "God." The marked difference between true Christians and all others is that Christians believe in God in a relationship through Jesus Christ. In other words, they hold to the universally accepted premise that there is a God, but they also accept that Jesus Christ is God, revealing Himself to the world through His incarnation. Thus, the God of Christianity cannot be equated to any other "god" that man believes in.
Peter continues to describe the true God, and His relationship to Christ, by saying, "who raised Him from the dead." This is referring to the human aspect of Christ who lived out the law, fulfilled all of its precepts, and then gave His life in the final fulfilling act of the Old Covenant. In doing this, He brought it to its completion and initiated a New Covenant in His blood.
In this satisfaction of the law, a portion of which was a substitutionary atonement for the sins of those who believe, God was satisfied. He accepted the payment for those who believe, and He also raised Christ Jesus from the dead. This is because "the wages of sin is death." As Christ died not for His own sins, but for the sins of others, God found no fault in Him, meaning nothing worthy of the death He died. His death was solely on behalf of others. In this, Peter cried out in Acts 2 –
"…whom God raised up, having loosed the pains of death, because it was not possible that He should be held by it." Acts 2:24
Christ could not stay dead. As there was nothing in Him deserving of death, God raised Him up. Further, He not only raised Him, but He also "gave Him glory." The glory spoken of here is that of power, authority, majesty, and splendor. For example, Jesus says in Matthew 28, "All authority has been given to Me in heaven and on earth." And again, Paul speaks of the glory of the risen Christ numerous times, such as –
"Therefore God also has highly exalted Him and given Him the name which is above every name, 10 that at the name of Jesus every knee should bow, of those in heaven, and of those on earth, and of those under the earth, 11 and that every tongue should confess that Jesus Christ is Lord, to the glory of God the Father." Philippians 2:9-11
The glory given to Christ is that of the glory of God Himself. He is the incarnate word of God, forever glorified. Peter then says to his audience that this is "so that your faith and hope are in God." It is a note of exclusivity. Peter is not speaking of "hope in God" in the general sense. As noted, people of every religion, and even those who espouse no religion, possess a hope in God. Peter's words are speaking of a hope in the true God who has revealed Himself through Christ Jesus. He is the expression of God that the true God accepts for righteousness when faith is placed in Him.
Logically, it cannot be that Jesus is anything other than God based upon Peter's words. The reason for this is that Jesus' human nature is derived from His human genealogy. He was born in the womb of a woman who had descended from a line of humans, and who were originally created by God. As humanity is a part of creation, and as man can see the evidence of creation in all its marvel – from the intricacy of the smallest subatomic particles to the farthest recesses of the galactic expanse – Peter cannot be speaking of anything which is created. As Jesus' physical nature was a part of this creation, it is obvious that Peter is speaking of the divine aspect of Christ which is proven through His outworkings in His humanity.
It is in the incarnation itself, the uniting of God with man, that we find that properly directed "faith and hope are in God." No other faith in God is acceptable for reconciliation and a right relationship with our Creator.
Life application: It is the power of God (repeated elsewhere in the New Testament) that raised Jesus from the dead. A common misunderstanding of cults is this –
The Father is God.
Jesus is not the Father.
Therefore, Jesus is not God.
This is a mistake in reasoning known as the Fallacy of Illicit Major. "Major" refers to the major (or first) premise, not a person in the military. The major premise may be true, but it is not all-inclusive. Just because the Father is God, it doesn't in any way negate the Son or the Holy Spirit from being God.
The second premise is true and is all-inclusive – the Father is not the Son and the Son is not the Father. Based on the incorrect thought of the first premise though, the conclusion is false, and the argument is invalid. Take time to read up on fallacies because it will help you think more clearly and defend your position, which should be completely defensible.
This, however, doesn't mean it will be accepted, so don't get too frustrated. No matter what others believe, it is God who raised Jesus from the dead "and gave Him glory." Again, this doesn't mean Jesus lacked glory or isn't part of the Godhead. Jesus, in His High Priestly prayer, speaks of the glory He shared with the Father before creation (see John 17:5). Jesus Christ is not a vain hope, nor is He a created being. He is the incarnate Word of God; the eternal Son of the Father. As it says, "your faith and your hope are in God." When your faith is in Jesus Christ, your faith is in God. If your faith is not in Jesus Christ, you fail to honor the Father – "If anyone serves Me, him My Father will honor (John 12:26)."
Heavenly Father, from You comes logic, order, reason, and wisdom. Give us the strong desire to look into these aspects of understanding that we may be able to defend our positions when faced with difficult challenges. By doing this, may You be glorified and may the lost be directed to You. In Jesus' name we pray. Amen.