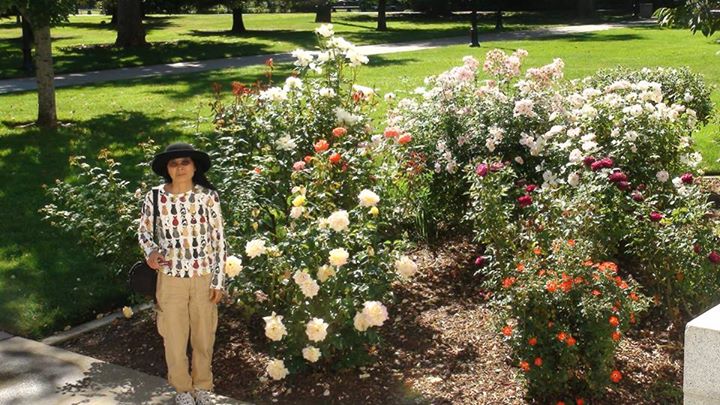 Friday, 7 June 2013
Therefore, my brethren, you also have become dead to the law through the body of Christ, that you may be married to another—to Him who was raised from the dead, that we should bear fruit to God. Romans 7:4
"Therefore…" Because of the contents of verses 1-3, we can now make the necessary connection. He addresses "my brethren." This is the same as was noted in verse 1. Although this applies to all within the church, he is speaking to those "who know the law." To clear up any confusion among Jewish believers, and to instruct the gentiles in the church who might otherwise be inclined to listen to wrong assumptions which those Jewish believers might come to and then teach, he gives his concluding analysis of this thought, "you also have become dead to the law through the body of Christ."
He has been speaking about a woman's connection to a man through the bonds of marriage. When the husband is alive, she is bound to the husband through law. If the husband dies, then her obligation to the husband dies with him. Likewise, when Christ died, who is the embodiment and fulfillment of the law, those under the law "became dead to the law" through His body. How this can be misunderstood is almost beyond imagination. It is as clear as the ink on the paper. And yet, throughout history, people have attempted to "reinsert" the law, or selected portions of it as they pick and choose. Thus they reject Paul's clear and obvious analogy.
Christ has released us from the law, completely and entirely. It is done. It is over. It is finished. It is set aside. It is obsolete. It is replaced. Can we not comprehend this? Rejecting this premise is a rejection of the work of Christ. He has freed us by justifying us. He has freed us from the law's penalty. He has removed the curse of the law from touching us again.
The death of the law is clearly noted in Colossians 2:14 – "And you, being dead in your trespasses and the uncircumcision of your flesh, He has made alive together with Him, having forgiven you all trespasses, having wiped out the handwriting of requirements that was against us, which was contrary to us. And He has taken it out of the way, having nailed it to the cross. Having disarmed principalities and powers, He made a public spectacle of them, triumphing over them in it."
Everything that stood against us is nailed to the tree. Why should we somehow desire to remove the nail and reject His cross when He has triumphed over it for us? Instead, we are now "married to another." If we were "married to" or obligated to the law, which is God's standard, and the law is dead to us, then let us now be "married to another–to Him who was raised from the dead." Of course this is Jesus. Only He fulfilled the law. The wages of sin is death; He never sinned; therefore, death couldn't hold Him. Our marriage to Him is to the One who embodies the law. Our fulfillment of the law is in Him, not in our futile attempts to meet its demands.
Because we are married to Him, let us "bear fruit to God." How do we do this? By honoring the Son. God is glorified when we call on Him, live for Him, and fulfill His will for our lives. Attempting to be justified by the law that He has fulfilled for us is to reject His work. In essence, it is saying to God, "I don't need Jesus, I have this one covered on my own." This isn't bearing fruit to God; it is dishonoring to Him.
If you see the logical progression of what Paul is writing, he went from speaking of our justification in chapter 5, to our slave-master relationship in chapter 6, and now to our marital status to Christ in chapter 7. All of this is directing us to how we are to interact with God through Christ. We are justified in Christ, we are slaves to Christ, not the law; and we are married to Christ because the law is dead to us.
Life application: Stand firm! Anytime someone tries to reinsert the law – any precept of it, then reject their words. If they say you can't eat a baloney sandwich or you must tithe, then correct them. If they ask why you don't have a Saturday Sabbath, then instruct them. In the end, it is all the law or none. Find a precept they don't adhere to (such as offering animal sacrifices, or wearing clothes sewn with two types of material) and show them the illogical nature of their partial adherence to the law. It is all Christ, or it is no-Christ.
Oh God, how I cherish Your word. In it I find comfort and peace. In its pages I see Your heart for us and Your love for us. But I also see Your righteous and just nature. You demand perfection and then You provide a way for us to obtain it. All of this is revealed in the pages of Your glorious word. Surely it is sweeter to my taste than honey. Thank You for Your word! Amen.