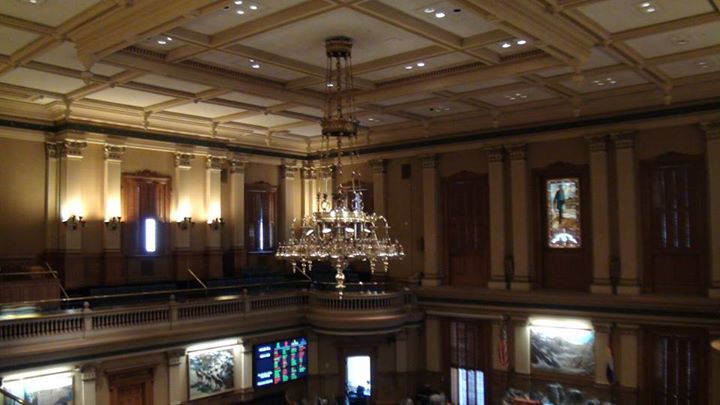 Thursday, 19 December 2013
But why do you judge your brother? Or why do you show contempt for your brother? For we shall all stand before the judgment seat of Christ. Romans 14:10
"But why do you judge your brother?" is asked according to what Paul has submitted so far throughout this chapter. If someone wants to refrain from eating certain foods, then don't laugh at them in their weakness. If someone eats anything and everything, then don't judge them as if they were somehow unacceptable to Christ. God has already accepted them. The same is true with the observance of certain days. If someone wants to go to church on Thursday morning, isn't that his business? Those things which are not specified in the Bible for New Testament believers are left up to personal choice. So who are we to judge another for what they have been given liberty by Christ to do?
Likewise, "why do you show contempt for your brother?" Showing contempt is, in fact, a type of judgment on them. If you refrain from eating pork, you still have no right to look down on people who do as if they were somehow beneath you. Diet, in particular, has become a standard of class in modern society. People who refrain from certain foods, especially meat, tend to look down on those who eat meat as if they were more contemptible than they. Add Christian faith into that mix, and it becomes a standard of accepting them as fellow Christians. But Paul has already shown that those who don't eat are the weak in the faith. So were does the contempt come from? It comes from pride in self.
The very fact that Paul asks these two questions demonstrates that they are unacceptable attitudes towards those around us. Let those who eat enjoy their food without being held in contempt, and let those who abstain enjoy their food without judgment. Likewise, have the same attitude toward others' observance or non-observance of certain days.
Paul has already said that those who have called on Christ have been received by Christ (verse 3). He is the final judge of all such things. And we know this is true because, as he continues, "We shall all stand before the judgment seat of Christ."
For believers, the question of salvation is not addressed here because salvation is eternal. It is a grant which will not be revoked. Therefore, the judgment we will receive from Christ is a judgment for rewards and loss of rewards. In 2 Corinthians 5, Paul explains this judgment –
"Therefore we make it our aim, whether present or absent, to be well pleasing to Him. For we must all appear before the judgment seat of Christ, that each one may receive the things done in the body, according to what he has done, whether good or bad. Knowing, therefore, the terror of the Lord, we persuade men; but we are well known to God, and I also trust are well known in your consciences." 2 Corinthians 5:9-11
The "things done in the body" are our actions from the time of our salvation. They will be judged in a completely fair and unbiased manner and rewards will be based on whether they survive the judgment. This is explain in 1 Corinthians 3 –
"Now if anyone builds on this foundation with gold, silver, precious stones, wood, hay, straw, each one's work will become clear; for the Day will declare it, because it will be revealed by fire; and the fire will test each one's work, of what sort it is. If anyone's work which he has built on it endures, he will receive a reward. If anyone's work is burned, he will suffer loss; but he himself will be saved, yet so as through fire." 1 Corinthians 3:12-15
Understanding this then, it should be clear that we have no right or authority to judge one another in these undefined matters. We do not set the standard. Rather, Jesus set it in the pages of Scripture and we are to adhere to that. When we violate Scripture, He will judge us for loss. When we uphold His words, He will judge us for reward. And those things which are not delineated in Scripture are matters of conscience for the individual, not for others to judge and condemn.
Life application: Scripture is our standard. When those around us violate set matters of doctrine, we are to correct them accordingly. But when their actions have not been defined by Scripture, we need to step back and allow them the freedom which Christ has granted.
Lord, I love to learn Your word – more and more each day. But with my learning, let me not forget that I am still completely dependent on You. Please help me to keep my knowledge from actually being a stumbling block to me by turning me into a judgmental finger-pointer. Instead, I pray that I will use the knowledge You have blessed me with to guide others, not show contempt for them. Amen.