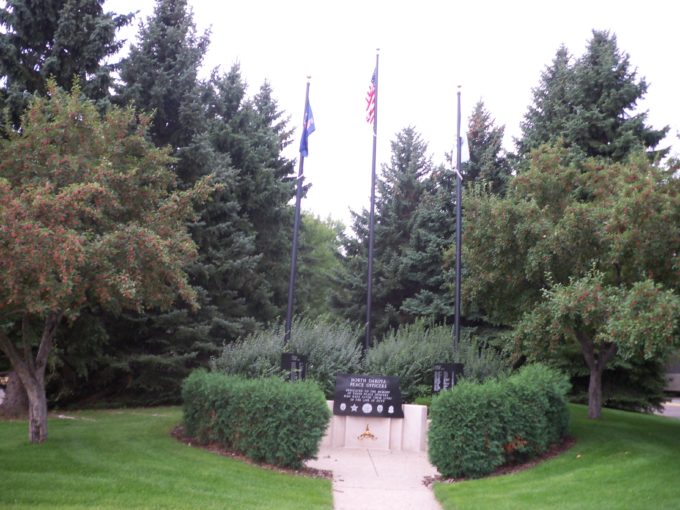 Sunday, 21 July 2019
You see then that a man is justified by works, and not by faith only. James 2:24
James 2:24 is one of the most debated verses in the book of James, and even in the New Testament. It is in the indicative mood, and is likely a question, rather than a statement of fact. Thus, the Douay-Rheims Bible says –
"Do you see that by works a man is justified; and not by faith only?"
Further, the word "only," is in the emphatic position. In essence, James asks it with a stress. He is arguing that someone who has faith only and is unwilling to exercise that faith, is missing a key element of the process of justification. As questioned before concerning works that justify, "What works?" Is there a set standard of works which defines justification? How is a person justified before God?
Concerning justification, Paul states, "Therefore we conclude that a man is justified by faith apart from the deeds of the law" (Romans 3:28). Deeds of the law, meaning the law of Moses (or certainly whatever other law exists at the time, because the Law of Moses did not exist at the time of Abraham) cannot justify. Man is justified apart from deeds of the law.
Rather, our faith alone in what Jesus has done justifies us, apart from the law. However, what James has written seems, on the surface, to conflict with Paul's idea of "faith alone" for justification.
Either there is a contradiction or James is speaking on an entirely different level concerning the same matter. Paul is very clear in what he means and repeats his stand of faith alone elsewhere. He makes the same exact claim four more times his epistles: Romans 5:1, Galatians 2:16, Galatians 3:11, and Galatians 3:24. These verses and their surrounding thoughts clearly point to justification (being declared righteous) by faith alone. In addition to this, his letters allude to this concept many other times.
Biblical commentaries will state that good works stem necessarily from salvation because of "true faith." In other words, if you have true faith, you will naturally do "good works." Therefore, the claim is that James is referring to good works as the "fruit" of justification or "proof of faith." In fact, many people judge another's salvation based on the works they do; the claim is that if there are no works, there is no saving faith. This is shallow at best and fails to recognize two things:
1) That non-Christians – all over the world – are actively doing "good works." Many times these are equal to or better than those of saved Christians. Even self-proclaimed "atheists" go out and do good stuff for other people. Such works simply cannot be what justifies us or "proves" our justification, in any way, shape, or form. If they do, then non-believers have a right to look down on Christians who don't do what they do and at the same level of output.
2) This doesn't align at all with what James is saying. James is saying that a person is "justified by works," not that justification is somehow proved by what he does.
Good works as a demonstration of salvation may appear to be the biblical admonition, but it is not always the biblical norm. The entire book of 1 Corinthians is written to already-saved believers. Paul never questions their salvation – even in the midst of gross immorality that was worse than the pagans. They are the most disorganized, haphazard bunch of people one can imagine. Good works are certainly lacking in the lives of these saved people… and yet they are saved – hence justified.
If one pursues works as evidence of true saving faith to its logical conclusion, then no known amount of good works could ever be enough to justify a person or prove that justification. In essence, one would be in a never-ending cycle of fret as to whether he has "appeased" God enough to prove his faith. This is the dilemma that Martin Luther was caught in. Roman Catholicism completely controlled its adherents in this respect, of which he was one. In essence, he was in complete bondage to the strict edicts and demands of the Roman Catholic Church.
The extra-biblical teachings of depraved men grow abundantly in such an environment – indulgences, purgatory, prayers to the saints, adoration of Mary, legalism of all types, etc. are all the natural result of leaving behind the simplicity of the Gospel of Jesus which says we are justified by faith alone.
The RCC, in its official canons from the Council of Trent (which are in full effect today), goes beyond Scripture and actually implicitly declares the Apostle Paul anathema. This is because what is being stated in them is 100% contrary to what he wrote. Additionally, canon 23 directly contradicts Jesus' words and therefore, by default, proclaims Jesus anathema (oops):
Canon 9 "If any one saith, that by faith alone the impious is justified; in such wise as to mean, that nothing else is required to co-operate in order to the obtaining the grace of Justification, and that it is not in any way necessary, that he be prepared and disposed by the movement of his own will; let him be anathema."
Canon 10 "If any one shall say that justifying faith is nothing else than confidence in the divine mercy pardoning sins for Christ's sake, or that it is that confidence alone by which we are justified … let him be accursed"
Canon 14 "If any one saith, that man is truly absolved from his sins and justified, because that he assuredly believed himself absolved and justified; or, that no one is truly justified but he who believes himself justified; and that, by this faith alone, absolution and justification are effected; let him be anathema."
Canon 23 "lf any one saith, that a man once justified can sin no more, nor lose grace, and that therefore he that falls and sins was never truly justified; or, on the other hand, that he is able, during his whole life, to avoid all sins, even those that are venial,- except by a special privilege from God, as the Church holds in regard of the Blessed Virgin; let him be anathema." (Underlining added by me.)
Canon 24 "If any one saith, that the justice received is not preserved and also increased before God through good works; but that the said works are merely the fruits and signs of Justification obtained, but not a cause of the increase thereof; let him be anathema."
Canon 30 "If any one saith, that, after the grace of Justification has been received, to every penitent sinner the guilt is remitted, and the debt of eternal punishment is blotted out in such wise, that there remains not any debt of temporal punishment to be discharged either in this world, or in the next in Purgatory, before the entrance to the kingdom of heaven can be opened (to him); let him be anathema."
Canon 33 "If any one saith, that, by the Catholic doctrine touching Justification, by this holy Synod inset forth in this present decree, the glory of God, or the merits of our Lord Jesus Christ are in any way derogated from, and not rather that the truth of our faith, and the glory in fine of God and of Jesus Christ are rendered (more) illustrious; let him be anathema."
This council declares that if anyone disagrees with it, rather than the teachings of Scripture, they are damned.
If these official canons were true, then the message of eternal life through the work of Jesus Christ (by faith alone) would be false. Further, salvation would be entirely up to the determination of the RCC. Thanks be to God, however, that the truth of the gospel is that we are saved, justified, sanctified, and glorified by Jesus' work alone.
However, this still doesn't resolve the apparent conflict between Romans 3:28 and James 2:24. Our arbitrary works cannot resolve the dilemma between what Paul said and what James said, and so the answer must not lie within us at all. Rather the good works which justify us according to James must be as Jesus declared.
"Jesus answered and said to them, 'This is the work of God, that you believe in Him whom He sent.'" John 6:29
This is because –
"He who believes in Me, believes not in Me but in Him who sent Me." John 12:44
Our faith in Jesus is the "work" that God requires. We believe in (have faith in) Jesus' earthly ministry and are justified as Paul says in Romans. Our justification in what we do then (according to James) must be our reliance on Jesus' works – His continued work on our behalf as the Mediator between God and man and the future promises which we wait patiently for. This is exactly what was seen in Abraham. He believed that his son, Isaac, would be the son of promise even though he was about to sacrifice him.
If this isn't the case, then we remain in a never-ending cycle of wondering if our "works" are justifying us – even though Paul says we are already justified. By necessity, it must all come back to Christ.
This is even confirmed by James –
But do you want to know, O foolish man, that faith without works is dead? 21 Was not Abraham our father justified by works when he offered Isaac his son on the altar? 22 Do you see that faith was working together with his works, and by works faith was made perfect? James 2:20-22
Paul states in Romans 4 that Abraham was justified (declared righteous) by faith, and then he cites Genesis 15. But James cites Genesis 22 (seven chapters and many years after the declaration of righteousness made in Genesis 15). The Genesis 22 account (which James refers to) is explained in Hebrews 11:17-19 –
"By faith Abraham, when he was tested, offered up Isaac, and he who had received the promises offered up his only begotten son, 18 of whom it was said, 'In Isaac your seed shall be called,' 19 concluding that God was able to raise him up, even from the dead, from which he also received him in a figurative sense."
Do you see? Abraham's faith (By faith Abraham…) was made complete in what he did, as it was motivated by further faith in God. This was the very work that James is citing. The deed is the faith in God's provision to bring Isaac back from the dead. It is not the sacrificing of Isaac, but the trust in God that is being spoken of in the words, "By faith Abraham."
From first to last, our declaration of justification is from and of Jesus Christ – what He did on our behalf. Our works of justification are faith in Him and the works He is accomplishing and will accomplish on our behalf. Again –
"This is the work of God, that you believe in Him whom He sent." John 6:29
One argument against this could be that James, in most of chapter 2, is talking about actual, demonstrable deeds leading to righteousness. As an example –
"What does it profit, my brethren, if someone says he has faith but does not have works? Can faith save him? 15 If a brother or sister is naked and destitute of daily food, 16 and one of you says to them, 'Depart in peace, be warmed and filled,' but you do not give them the things which are needed for the body, what does it profit? 17 Thus also faith by itself, if it does not have works, is dead." James 2:14-17
Counterargument – James gives a tangible example of food and clothing, but then turns to say, "faith by itself, if it does not have works, is dead." However, no action is specified. We've already determined that the action required for justification is faith. Our faith justifies us through and through.
In the coming verse, James will cite another example of works justifying a person. Will that example align with what is presented here? We shall see when we get to it. For now, Romans 4 debunks any thought of boasting before God based on deeds. Take time to read the entire passage again to understand what it is saying. Understand that it fully supports what is presented here.
Life application: To say that justification leads naturally to good works and that they, therefore, prove salvation discounts the biblical example (which is cited in this note) and it also leads to a never-ending cycle of wondering which works count and which don't. Rather, all good things come from Christ, belong to Christ, and are by necessity a result of what He alone has done, is doing, or will do for us. Have faith in Him and His salvation and you are secure in that…in that alone.
Concerning the gospel of Christ, Paul says –
"For in it the righteousness of God is revealed from faith to faith; as it is written, 'The just shall live by faith.'" Romans 1:17
"Moreover whom He predestined, these He also called; whom He called, these He also justified; and whom He justified, these He also glorified." Romans 8:30
Have faith in Jesus Christ – what He did for you, what He is doing for you, and what He has promised to you. Your works of faith are a demonstration of your faith.
Lord God, the Bible says that Christ Jesus has done everything necessary for us to be saved, and that our faith alone is sufficient to reconcile us to You. Help us not to fall back onto a law which could never save, but to trust in the One who fulfilled that law for us. And then, Lord, help us to have faith that this is so, and that the promises He has made are sure and reliable. With this, You will certainly be pleased. Thank You for Jesus – the One who has saved us! Amen.