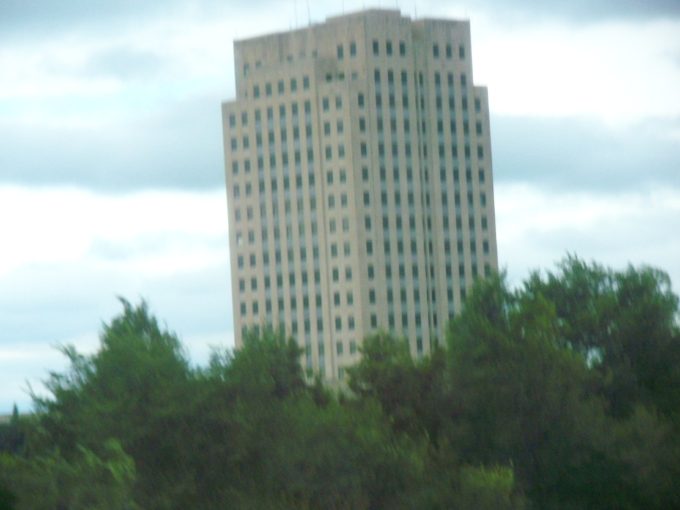 Saturday, 20 July 2019
And the Scripture was fulfilled which says, "Abraham believed God, and it was accounted to him for righteousness." And he was called the friend of God. James 2:23
James now goes to Scripture to support his claim concerning Abraham that "faith was working together with his works, and by works faith was made perfect." He says, "And the Scripture was fulfilled."
The word "fulfilled" is argued by some to mean "confirm" or something akin to that. But the meaning is properly "fulfilled," and it is rightly translated that way. With this understood, he then cites a verse from Genesis 15:6. There it says, "Abraham believed God, and it was accounted to him for righteousness."
Again, it must be remembered that Genesis 15:6 occurred many years before the offering of Isaac in Genesis 22. How could Scripture be "fulfilled" in the sense of justification when he was already declared righteous, as Paul clearly shows in Romans 4 & Galatians 3? But this is the common interpretation of the citing of this verse by James. However, there is no need to use the words "accounted to him for righteousness" as the fulfillment of the Scripture.
Rather, Genesis 15:4 says, "And behold, the word of the Lord came to him, saying, 'This one shall not be your heir, but one who will come from your own body shall be your heir.'"
The Lord told Abraham that his servant, Eliezer of Damascus, would not be his heir. Rather, it would be a child who issued directly from Abraham's body. And yet, in sacrificing Isaac on the altar, how could he be the promised heir? But Abraham followed through, in faith, with the sacrifice. He was only stopped by the call of God, and thus the Scripture – concerning a son from his own body being the heir – was fulfilled. Whether Isaac was actually sacrificed, which proved to be not necessary, or whether the Lord stopped the sacrifice at the last minute, Abraham was certain that Isaac would be the heir. How can this be? It is explained by the author of Hebrews –
"By faith Abraham, when he was tested, offered up Isaac, and he who had received the promises offered up his only begotten son, 18 of whom it was said, 'In Isaac your seed shall be called,' 19 concluding that God was able to raise him up, even from the dead, from which he also received him in a figurative sense." Hebrews 11:17-19
Despite Abraham's attempt to follow through with the act, Abraham understood that Issac was, and would remain, the son of promise. Thus, "the Scripture was fulfilled" is not speaking of the words, "and it was accounted to him for righteousness," but of the words, "Abraham believed God." This declaration of righteousness is what the belief signified. Abraham believed God in Genesis 15, and his faith in what he was told then did not waiver in Genesis 22. The entire account comes back to one word – FAITH. And because of Abraham's faith, James finishes the thought with, "And he was called the friend of God."
What is it that pleases God? It is faith. Abraham had faith and he demonstrated his faith in action. However, there may be those who are not able to demonstrate faith in action due to some limitation. This does not negate their faith. God looks on the heart and motives behind any action. Some actions are accomplished, but not in faith. Some have faith, but there are no actions to support it. Either way, faith is what is being referred to in regards to justification. Concerning the notion of Abraham being called the friend of God, two notable verses confirm this –
"Are You not our God, who drove out the inhabitants of this land before Your people Israel, and gave it to the descendants of Abraham Your friend forever?" 2 Chronicles 20:7
"But you, Israel, are My servant,
Jacob whom I have chosen,
The descendants of Abraham My friend." Isaiah 41:8
Life application: It is important to remember that Abraham's declaration of righteousness was seven chapters and many long years before the account of the sacrifice of Isaac in Genesis 22. Therefore, the crediting of righteousness can have nothing to do with what Abraham did at Mount Moriah. Abraham simply looked up at the stars, believed God's promise, and it was credited as righteousness to him.
Was the deed then something that "naturally stems" from saving faith? Was it something that "added to" his righteousness? Or was it a deed of faith because Abraham was a man of faith – already declared righteous because of his faith? Clearly, it was the last: a deed of faith.
You should know and understand that if you are a believer in Jesus Christ, and yet you are facing a trial or hardship, God has ordained it for you according to His great wisdom and for your benefit. Be at peace that, whatever you are facing, He is there with you. This is certain because of what Jesus did on your behalf.
Lord God, we often face difficulties and trials that we wish we didn't have to face, but we know Your promises to us stand, and that all things are working together for our good because of Your love for us in Christ Jesus. Give us the strength to face every test and every trial just as you did for Abraham, our great father of faith. Amen.