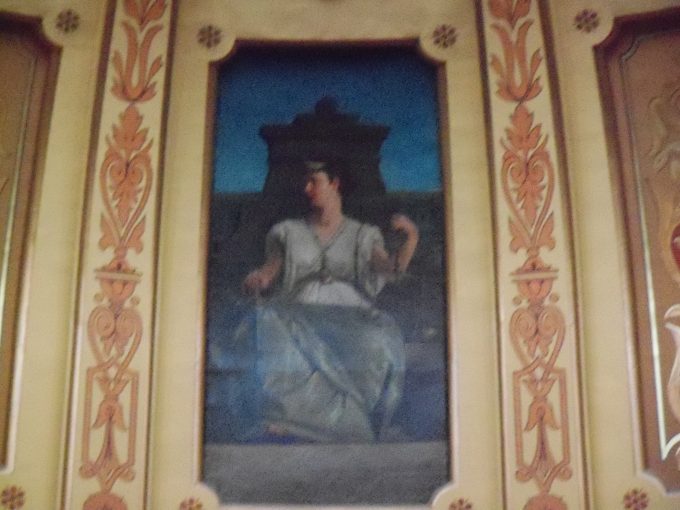 Thursday, 18 May 2017
Let the word of Christ dwell in you richly in all wisdom, teaching and admonishing one another in psalms and hymns and spiritual songs, singing with grace in your hearts to the Lord. Colossians 3:16
Paul uses the rare term "word of Christ" (this is the only time it is seen) in this verse rather than the more common "word of God." In Philippians 2:16, he calls it the "word of life." The word of God is the word of Christ, and the word of Christ is the word of life. Each time the word is given a descriptor in this manner, it helps us to more rightly understand the immense importance of this marvelous gift we have been given. It is a word of intimate fellowship with our Creator, and it is a word from which life is produced, if we are willing to properly apply it to our own lives. Thus it is the doctrine of Christ which Paul is speaking of. His word is our doctrine.
Paul admonishes those at Colossae (and thus us!) to let this marvelous word of Christ dwell in us "richly." The word gives the idea of abundance. As it is an adverb, it means that the word of Christ should dwell in us abundantly. It shouldn't just be a passing part of our lives, but one which overflows from us at all times. In understanding this, he then adds on a descriptive thought indicating that not only should the word dwell in us richly, but that it should be "in all wisdom."
A question arises in these words though. Is "wisdom" described by "teaching and admonishing" which follow after it, or is it connected to the word "teaching?" Both are possible –
Let the word of Christ dwell in you richly in all wisdom teaching, and admonishing…
Let the word of Christ dwell in you richly in all wisdom, teaching and admonishing…
It is hard to be dogmatic, and the ambiguity may mean that it was intentional. One is wise when they teach and admonish, but one who has the word of Christ in an abundant manner will naturally desire to teach wisdom and to admonish others. Either way, the instruction and admonishment is to be "in psalms and hymns and spiritual songs."
Psalms are words which come directly from the Word of God (which is the word of Christ). They have been accumulated and are included in the Old Testament. As Paul cites them as profitable for instruction, then they are a useful tool for all of God's people at all times, and are not to be ignored in our daily lives.
Hymns would be songs which include Scripture in them, teaching theological truths about God. They are intended to lead us to a firm foundation in knowing and understanding His wonderful works.
Spiritual songs would then be songs which are written about a relationship with God, but not necessarily relying on Scripture. They direct hearts and minds to God based on the emotion of the composer's personal feelings about his relationship with his Creator.
Paul instructs his readers that they are to engage in these things while "singing with grace in your hearts to the Lord." The Greek has an article before "grace." Thus it literally says, "in the grace." Because of this, it is limited to the grace of God. As believers are indwelt by the Holy Spirit, this is what Paul is referring to. We are to rely on the Spirit and together with Him sing in our hearts to the Lord. Based on the construction of the Greek, it therefore correctly reads, "…in the grace, singing in your hearts to the Lord." We are to actively live in the grace of God, and we are to express that state with singing in our hearts to the Lord because of it.
Life application: One cannot fulfill the exhortations of this verse unless they fill themselves with the word of God. We are to read it, meditate on it, speak it, share it, and rejoice in it. Let us never tire of filling ourselves with this most marvelous treasure which has been given to us by our glorious Creator.
Heavenly Father, fill us with the desire to know Your word more and more each day. Help us not to fall away from it, but to allow it to dwell in us richly. In doing so, it will then overflow from us and come to the ears of those around us. And who knows which person will need the tender words of a psalm or a hymn at that moment? And even more, if nobody is around us, we still are surrounded by You. May our hearts overflow with songs from our hearts to You because of the grace which abides in us and which was bestowed upon us by You. Surely You are worthy of the songs of our hearts at all times. Amen.