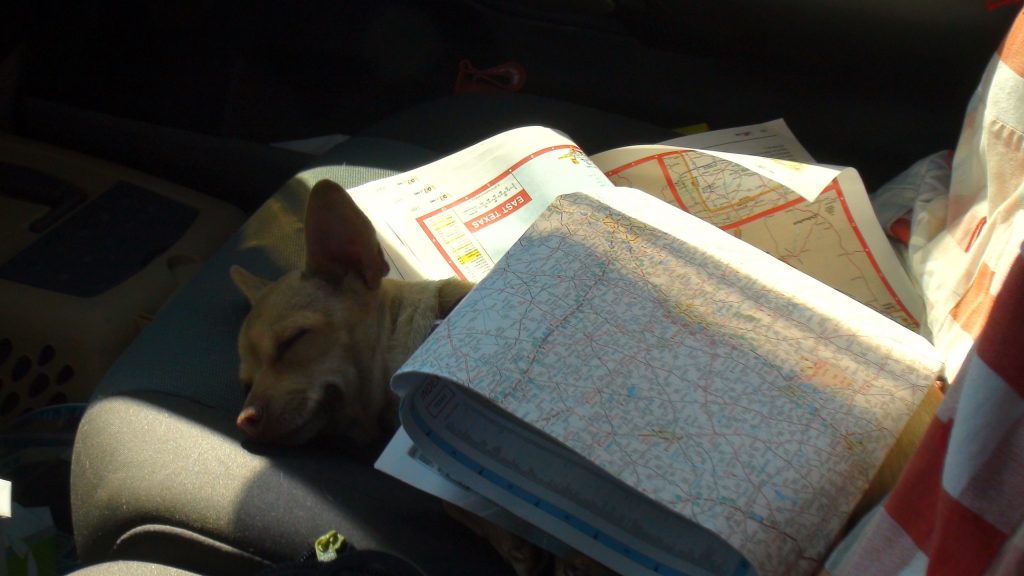 Map blanket…
Tuesday, 19 April 2022
And the second time Joseph was made known to his brothers, and Joseph's family became known to the Pharaoh. Acts 7:13
Note: You can listen to today's commentary courtesy of our friends at "Bible in Ten" podcast. (Click Here to listen)
You can also read this commentary, with music, courtesy of our friends at "Discern the Bible" on YouTube. (Click Here to listen), or at Rumble (Click Here to listen).
The previous verse spoke of Jacob hearing of grain in Egypt, and so he sent out his sons (the fathers) in order to obtain grain. Now, immediately after that, Stephen says, "And the second time."
Stephen has skipped over a great deal of the Genesis story in order to come to this thought. He never mentions many important details of the first visit or what transpired after it. His words allow his audience to mentally insert everything that they already knew from their recorded history. He speaks only of the details of this second visit where "Joseph was made known to his brothers."
Because of his selection of such a small portion of the words of what occurred in Genesis, Stephen is surely asking the council to consider what he is focusing on, which is the fact that the brothers, who represent the tribes of Israel, did not recognize their own brother – their own kin – when they stood before him. Only on their second visit was who he was revealed to them.
Stephen is on trial for his witness concerning Jesus, who he claims is the Messiah of Israel. The leaders of Israel, who represent the people of Israel, did not realize who they had been in the presence of. Now, He is gone, the implication is that He will only be truly revealed to them on His second advent.
This pictorial story in Genesis is not without a prophetic confirmation in their own Scriptures. Zechariah prophesies of exactly this –
"And I will pour on the house of David and on the inhabitants of Jerusalem the Spirit of grace and supplication; then they will look on Me whom they pierced. Yes, they will mourn for Him as one mourns for his only son, and grieve for Him as one grieves for a firstborn." Zechariah 12:10
The Lord came and they pierced Him. For them to "look" on Him means that He has appeared to them again. It speaks of His second advent. Israel has just not yet realized the implication of either the pictures in Genesis or the prophecy in Zechariah. They rejected the words of Stephen and the apostles, and they are blinded to the truth of who Jesus is at this time. Next, Stephen says, "and Joseph's family became known to the Pharaoh."
Joseph was placed over all of Pharaoh's house. As Jesus is claimed to be the Messiah by Stephen and the others, and as Stephen is equating Joseph to Jesus, the implication is perfectly clear. Stephen, by inspiration of the Spirit, is saying that those standing before him are not "known" to God. They have forsaken Him, and He has forsaken them. They represent the people, and thus the nation itself is rejected by Him until the time of Christ's second advent.
Life application: To understand what is going on in the world today as far as the redemptive narrative, meaning God's focus on the people of the world in relation to their redemption, it becomes much clearer when the stories of the Pentateuch are properly understood. In following them, and in understanding the details there, the entire history of Israel opens up and becomes clear.
And what becomes evident is that during Israel's time between the two advents of Christ, God has not simply stopped the redemptive process. Rather, He has allowed it to continue unabated through another group of people. In the Song of Moses, it says –
"They have provoked Me to jealousy by what is not God;
They have moved Me to anger by their foolish idols.
But I will provoke them to jealousy by those who are not a nation;
I will move them to anger by a foolish nation." Deuteronomy 32:21
Paul then cites that passage from Deuteronomy in Romans 10 to show that Moses is referring to Israel's rejection of the Lord, and of the Lord's turning to the Gentiles during Israel's time of being rejected by the Lord –
"But they have not all obeyed the gospel. For Isaiah says, 'Lord, who has believed our report?' 17 So then faith comes by hearing, and hearing by the word of God.
18 But I say, have they not heard? Yes indeed:
'Their sound has gone out to all the earth,
And their words to the ends of the world.'
19 But I say, did Israel not know? First Moses says:
'I will provoke you to jealousy by those who are not a nation,
I will move you to anger by a foolish nation.'
20 But Isaiah is very bold and says:
'I was found by those who did not seek Me;
I was made manifest to those who did not ask for Me.'
21 But to Israel he says:
'All day long I have stretched out My hands
To a disobedient and contrary people.'" Romans 10:16-21
Paul, a Jew and a Pharisee fully trained in the Hebrew Scriptures – and who then came to a saving knowledge of Jesus Christ – was able to see exactly what God was doing and to see that God had already shown Israel, in their own Scriptures, what would come to pass.
The lesson for us is to look at the Old Testament Scriptures as either types and pictures of things to come or as prophecies that are to be taken literally. We are not to insert ourselves where we don't belong (such as saying we are now Israel) when the word is not speaking to us. Israel is Israel and the nations are the nations. Keeping these distinctions separate is of paramount importance.
Read the passage from Romans again and note who Paul is speaking to (the Gentiles/the nations). Then note who is being referred to in each section (the nations or Israel). Paul clearly makes a distinction between the two because the Scriptures had already done so. The error of the Jehovah's Witnesses, the error of the Mormons, the error of replacement theology proponents, and so on, is the error of inserting themselves into verses that apply to Israel, not the Gentiles.
A problem arises, however, when groups actually claim to be the lost tribes of Israel. In doing that, they are no longer saying, "We are Gentiles who have now become 'spiritual Israel.'" Instead, they are actually claiming to be the race of people who are Israel. If that is so, then another tact needs to be taken with them. As they claim to be Israel, and as Paul has clearly stated that Israel is blinded to this day (Romans 11:7, Romans 11:25, and 2 Corinthians 3:14), then that means they should not be listened to because, "Who wants to follow a blind guide?"
Either way, reject these people's doctrine. Israel has yet to receive its Messiah, the Gentiles are currently carrying the spiritual banner and – someday – Jesus will be revealed to His long-lost brethren.
Lord, help us to have a right and proper understanding of what You are doing in the history of redemption. By knowing what is going on in the world in relation to Your word, we can more clearly understand the timeline of what lies ahead as well. Help us to be responsible with Your word and what it so carefully details. Amen.