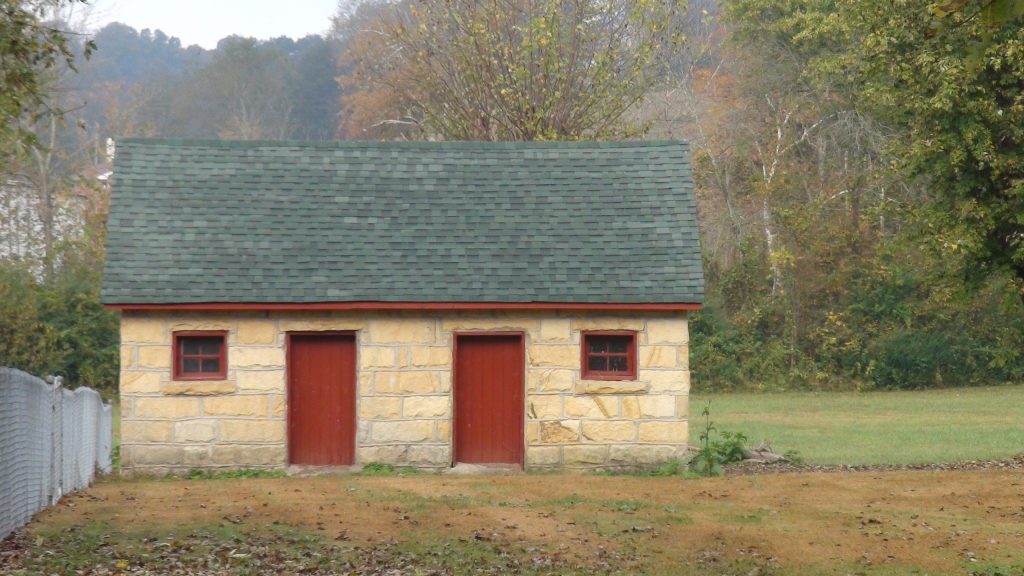 Around the area of York's residence, Pall Mall.
Sunday, 23 January 2022
So when they had further threatened them, they let them go, finding no way of punishing them, because of the people, since they all glorified God for what had been done. Acts 4:21
Note: You can listen to today's commentary courtesy of our friends at "Bible in Ten" podcast. (Click Here to listen)
You can also read this commentary, with music, courtesy of our friends at "Discern the Bible" on YouTube. (Click Here to listen), or at Rumble (Click Here to listen).
Peter and John have clearly stated their intentions to speak concerning what they had seen and heard. The council's command found no footing in them, but there was nothing further that could be done other than bring more empty words of threat. This is seen now in verse 21, beginning with, "So when they had further threatened them."
As just noted, Peter and John plainly stated that it was their intention to continue speaking out. They knew it was right, they had the authority of the Lord to do so, and those who administered the law had no justifiable reason to punish them. All they could do was threaten them some more and then "they let them go."
Whether the beggar was there with them, or if he had already been excused, Luke's words center on the apostles. Their words effectively communicated the events that occurred, the healing that had been performed stood as its own witness to the truth of their words, and thus their defense was valid. Those who wished to silence them had to release them, "finding no way of punishing them."
Here is a new word that will only be seen again in 2 Peter 2:9, kolazó, to chastise. Vincent's Word Studies says it was, "Originally, to curtail or dock; to prune as trees: thence to check, keep in bounds, punish." The council was in a bind because they did not have the weight of the law behind them to support them and to legally keep the apostles curtailed. There was nothing to be found in Scripture that would justify one of the punishments authorized by Moses. In fact, just the opposite was true.
Luke, who carefully and meticulously provides every necessary detail, says nothing of witnesses – even false witnesses – that could testify against the apostles. But witnesses were required in order to render punishment upon offenders. Should they abuse their authority in such a way, it would cause real problems for them "because of the people."
This was their main concern, not just at this time, but at other times as well. For example, when the leaders confronted Jesus about a matter, instead of directly responding to their question, knowing it was a trap, He asked them another question that put them in a bind. Their fear of the people's reaction dictated their words and their judgments –
Now when He came into the temple, the chief priests and the elders of the people confronted Him as He was teaching, and said, "By what authority are You doing these things? And who gave You this authority?"
24 But Jesus answered and said to them, "I also will ask you one thing, which if you tell Me, I likewise will tell you by what authority I do these things: 25 The baptism of John—where was it from? From heaven or from men?"
And they reasoned among themselves, saying, "If we say, 'From heaven,' He will say to us, 'Why then did you not believe him?' 26 But if we say, 'From men,' we fear the multitude, for all count John as a prophet." 27 So they answered Jesus and said, "We do not know."
And He said to them, "Neither will I tell you by what authority I do these things.
The same state of fear concerning the people is seen in them now in Acts. They understood that they were limited by the constraints of the law, and the people were aware of what those constraints were. In this case, the apostles had the support of the people and therefore the council had to give up any intention of punishing them. If they did, it would have aroused the masses who had – only one day before – seen the sign of the healing "since they all glorified God for what had been done."
These words follow directly upon what the beggar himself had done –
"So he, leaping up, stood and walked and entered the temple with them—walking, leaping, and praising God. 9 And all the people saw him walking and praising God." Acts 3:8, 9
When the man was healed, he gave God the praise. When Peter addressed the crowd, he then denied that he had accomplished the miracle, but instead said that it had been upon "the faith" in Jesus' name that it had occurred. It was a demonstration of God's approval of Christ Jesus.
Further, Peter indicated to the people that Jesus was the fulfillment of the words of Moses that God would raise up a Prophet like him. As this was accepted by the people, it meant that what was done was in accord with the law of Moses. Because of this, the people glorified God for the man's healing. If the council were to punish the apostles, it would be taken as an act against the Law of Moses and against God who directed the issuance of that law. The consequences of that would be that the people would surely revolt.
Life application: In the US, there is a constitution that establishes the rule of law. The government, when run by miscreants, will do its best to work around the law, override the law, or simply suspend the law. But the constitution is the basis of the law. It is what gives them power in the first place. Because this is so, if the people are aware of what the constitution says, they will rightly revolt when the fundamental precepts found in this document are not adhered to.
For example, the Second Amendment to the US Constitution clearly and unambiguously provides for the bearing of arms by the citizens of the nation. When the government whittles away at this right, there will be blowback from the citizens through the legal process. If that is ignored, at some point the people will be (not may be) justified in taking action against the government because the fundamental right – set down in the nation's founding document – has been violated.
The word of God is of far greater weight and importance than the US Constitution. It is the very source of humanity's rights, responsibilities, and code of conduct before God. Man has no right to add to it or to take from it. It must be adhered to, in its proper context, and accurately explaining it is to be held as a sacred charge by those who preach it and teach it.
When this is not the case, the people should question on what authority the pastor, priest, preacher, teacher, church, or denomination thinks they stand. They should rightly revolt against any authority that does not align its teachings to be in accord with this word. Unfortunately, like the citizens of the nation in regard to their establishing documents, the people cannot do this if they do not know what the word of God says.
Therefore, it is incumbent upon you to read this word, to study this word, and to be able to defend a right interpretation of this word at all times – lest your life be led astray from what God intends for you by miscreants who enter the church in order to tear the people away from what is sound and proper.
Lord God, may we be sound in our doctrine because of our study of Your word. Keep us from being led astray by those who would curtail our freedoms in Christ, but also from those who would lead us to abusing our freedoms as well. May our walk before You be in accord with Your word at all times. Amen.