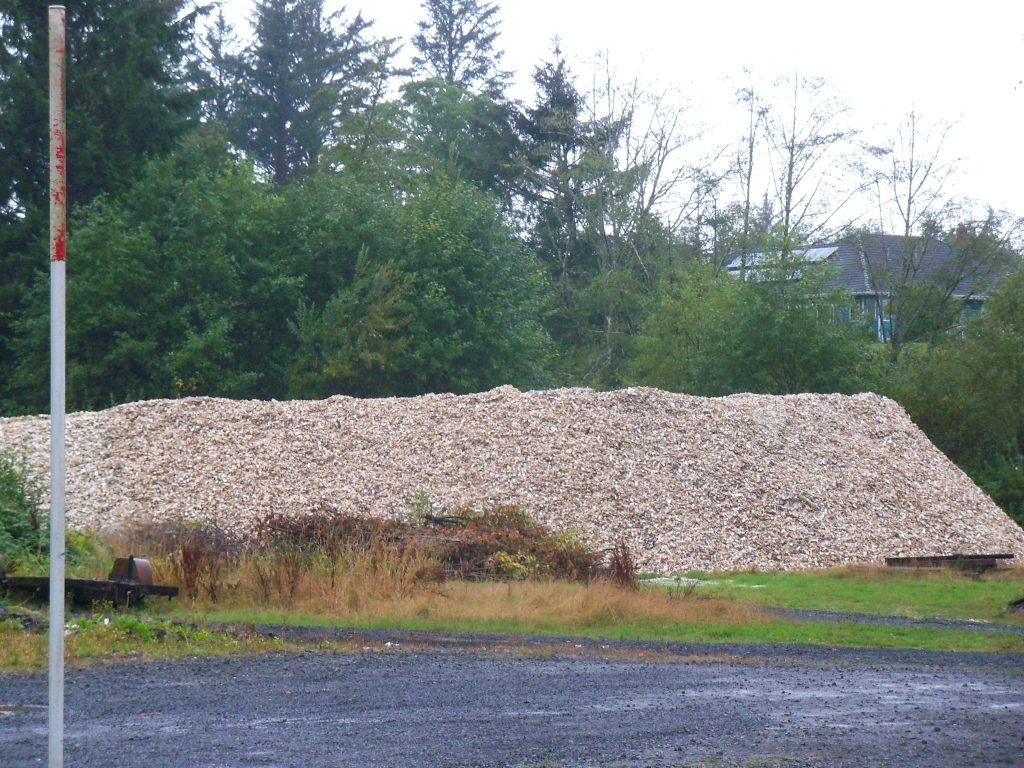 A whopping pile of oyster shells in Washington State.
Saturday, 6 May 2023
But at midnight Paul and Silas were praying and singing hymns to God, and the prisoners were listening to them. Acts 16:25
Note: You can listen to today's commentary courtesy of our friends at "Bible in Ten" podcast. (Click Here to listen)
You can also read this commentary, with music, courtesy of our friends at "Discern the Bible" on YouTube. (Click Here to listen), or at Rumble (Click Here to listen).
Note: The NKJV clears up the major errors in the translation of the KJV, but it still lacks the precision of the Greek. The BLB gives a clearer sense of the Greek – "Now toward midnight, Paul and Silas praying, were singing praises to God. And the prisoners were listening to them." This will be used for the analysis.
In the previous verse, Paul and Silas were taken to the inner prison and had their feet fastened in the stocks. Despite this, it now says, "Now toward midnight."
It is unknown what time Paul and Silas were arrested, but it was most likely during the day. The magistrates were available and there was a sizeable crowd around at the time. Whenever Paul and Silas were taken to the prison, it is now surely several to many hours later. Luke's noting that it is closing in on midnight suggests this. And yet, instead of sleeping, it next says, "Paul and Silas praying, were singing praises to God."
The verbs detail the situation. The word "praying" is from a present participle while "were singing" is from an imperfect verb. In other words, the singing of praises to God is part of what is considered praying. One act, not two, is described here. Also, the word translated as "singing praises" is humneó. It signifies a hymn. Thus, some translations further expand on the thought saying, "singing hymns of praise" to God, or something similar to that.
Nothing is said about what they were singing, but being Jews, it may be something from the Psalms. Or it may also have been songs that were composed in the early church. What seems likely is that they were singing in Greek because the next words say, "And the prisoners were listening to them."
If they were singing in a foreign language, these words would be unnecessary. Luke's specific recording of this seems to indicate that not only did they hear their singing, but the words were understandable. The word Luke uses is found only here in Scripture, epakroaomai. It gives the sense of attentive listening.
If Paul and Silas were singing in Hebrew, the prisoners would hear, but they wouldn't be listening attentively. But a message to God in the form of a hymn of praise which is also an act of prayer, would be something the others would listen to and assimilate if it was in Greek or even Latin (as this was a Roman colony).
The inclusion of this note by Luke seems to explain what will be said in verse 28. When there was a chance to escape, not only did Paul and Silas remain, but apparently all of the prisoners did so as well. The personal conviction of the prisoners based on the conduct of Paul and Silas seems to be what Luke is hinting at with his words in this verse.
Life application: Though nothing is said of any conversions in the prison, there seems little doubt that Paul and Silas spoke to the others who were incarcerated. As the evening moved along, the words of evangelism turned into a prayer that was accomplished through hymns of praise to God.
Someday, when the saints are gathered together, it seems likely that among them will be various unnamed people who sat together with Paul and Silas in a filthy Roman prison in Philippi. For all we know, Paul and Silas could have been singing the words of Psalm 146 to them –
"Happy is he who has the God of Jacob for his help,
Whose hope is in the Lord his God,
6 Who made heaven and earth,
The sea, and all that is in them;
Who keeps truth forever,
7 Who executes justice for the oppressed,
Who gives food to the hungry.
The Lord gives freedom to the prisoners." Psalm 146:5-7
He who is freed in Christ is the freest man of all regardless of whatever physical restraints lay upon him. Be sure to tell those around you about the magnificent workings of God in Christ. No person is too lowly or too lost to hear this good news.
Lord God, turn our hearts, softening them to the plight of those in this world. People are bound in chains of addiction, greed, lust, hatred, and perversion. People are also bound in chains and prisons. All of them need the freedom that only Jesus can provide. Help us to be bold and speak out the words of release and freedom. To Your glory, we pray. Amen.