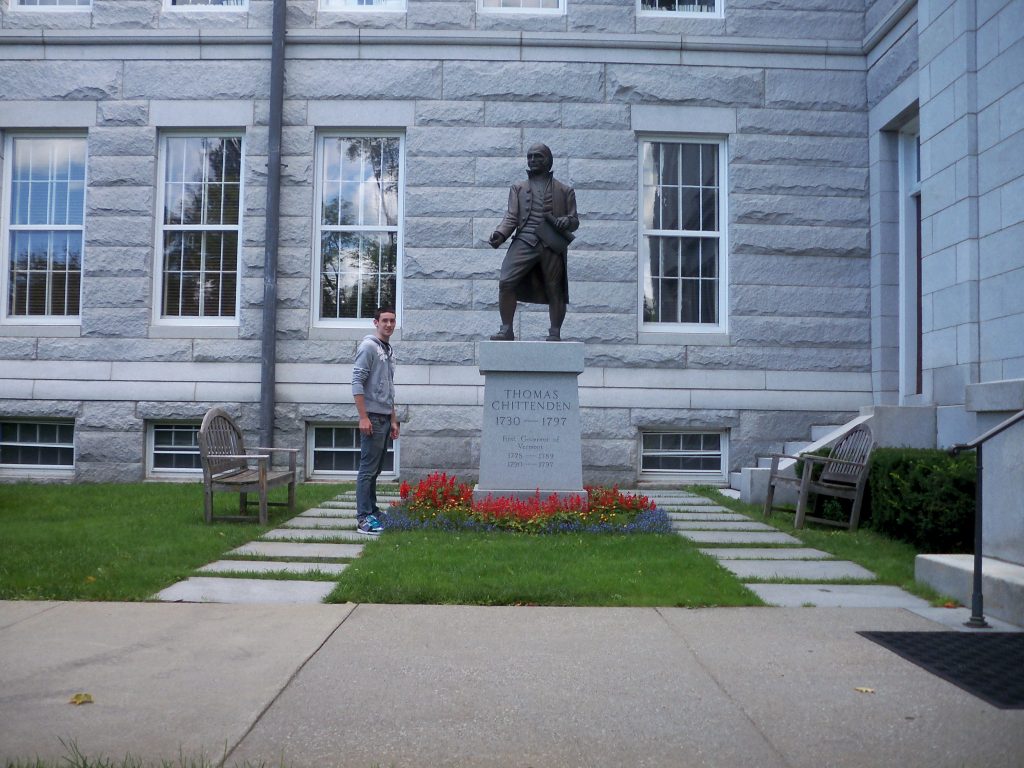 Cam getting ready to take on boxer guy.
Sunday, 12 February 2023
Now when the people saw what Paul had done, they raised their voices, saying in the Lycaonian language, "The gods have come down to us in the likeness of men!" Acts 14:11
Note: You can listen to today's commentary courtesy of our friends at "Bible in Ten" podcast. (Click Here to listen)
You can also read this commentary, with music, courtesy of our friends at "Discern the Bible" on YouTube. (Click Here to listen), or at Rumble (Click Here to listen).
The wording of the NKJV does not give the proper sense of the verse. It should more closely read, "And the crowds, having seen what Paul did, lifted up their voice, Lycaonially, saying, 'The gods, having become like men, came down unto us'" (CG). This will be used to evaluate the verse.
In response to Paul's authoritative words for the cripple at Lystra to stand up straight and walk, the man did just that. With that, the crowds were obviously amazed. As such, Luke records their reaction, saying, "And the crowds, having seen what Paul did."
Paul was preaching the gospel to a crowd of indeterminate size. However, when people preach, there will be different levels of attention being paid by those in the area. Some may listen intently, some may be curious and listen while fiddling around with their children, and some may just be passing by without paying much attention. Therefore, the actual crowd in the area could have been larger than those closely heeding Paul's words.
However, with Paul stopping his preaching, calling out to a cripple to be healed, and the cripple suddenly being healed, everyone would stop and observe what was going on. This is especially so because the healed cripple walked and continued walking, as the verb indicated. While doing so, every eye would be on him as he stepped and rejoiced, probably lifting up his voice with each step. In response to this amazing sight, the crowd followed suit, as Luke next notes, saying that they "lifted up their voice, Lycaonially."
The word translated here as Lycaonially is an adverb. To get the closest sense, this word was coined for the commentary. The point is that Paul was surely speaking in Greek. That can be inferred from the change to the native dialect. As they started shouting in their own language, it revealed a couple of things.
First, it is natural when suddenly amazed or stupefied for someone to return to his natural, default language. This is something seen anywhere one travels. It is how spies were identified during WWII. Those suspected of spying were tested in various ways, including suddenly surprising them to see if they reacted in their native language.
Second, it made it more likely that those who didn't speak Greek would be able to hear and understand the magnificence of what the apostles had to say, thus increasing the state of arousal of all in the area.
For these, and whatever other reasons, it is evident that neither Paul nor Barnabas spoke in the Lycaonian tongue. This can be deduced from the delay in their petitions coming up in verse 14. As such, it explains what Paul was saying in 1 Corinthians 14:18, where he says, "I thank my God I speak with tongues more than you all."
The tongues Paul refers to were not supernaturally given for him to evangelize wherever he went. Rather, he would normally speak the lingua franca of the empire, Greek. The tongues he refers to in 1 Corinthians are the many languages and dialects that he had learned throughout his life. As for the ongoing narrative, Luke next continues, noting that the people were "saying, 'The gods.'"
Those of the crowds around them had either not heard Paul's speech or they had not paid attention to it. They were caught up in the belief that there were many gods instead of the one God that Paul proclaimed. Because of this, and because of the miracle that had occurred which they assumed had been accomplished by Paul personally, they thought he and Barnabas must be a couple of those many gods, saying, "having become like men."
The notion of gods assuming the form of man was not an uncommon theme in Greek writings, and it is found in many cultures of the world. Even today, the Japanese believe that their emperor is of divine descent. At the end of WWII, Hirohito had to give up his claim to divinity, but this does not mean that his line is not still considered divine.
And more, there are people who follow supposed gods around the world elsewhere today. For example, Kumari, or Kumari Devi, is supposedly the Living Goddess. This is a tradition of worshipping a particular virgin as a manifestation of the divine female energy (Shakti) in Dharmic religious customs. Others claim to be the Messiah, the Mahdi, or other divine manifestations of a god. This has been the case throughout human history. As for those in Lystra, they believed that Paul and Barnabas were gods who, as they said, "came down unto us."
This is another aspect of the divine that is almost universally understood. The gods are above, and those on the earth are below. The symbolism itself permeates Scripture. There is the heavenly, which is above, and there is the earthly below. The gods coming down, then, is a part of the universal conscience of man going all the way back to the Garden of Eden where the Lord was in the garden with Adam and Eve. It is a state that is anticipated to be restored someday –
"And I heard a loud voice from heaven saying, 'Behold, the tabernacle of God is with men, and He will dwell with them, and they shall be His people. God Himself will be with them and be their God.'" Revelation 21:3
This is what those in Lystra believed had happened with the coming of Paul and Barnabas. They assumed that the divine gods had come among them, having missed the intent of the apostles' words that proclaimed the One true God. Paul and Barnabas had proclaimed Christ and they were His sent ones to bring them out of pagan darkness and into His light.
Life application: The account of Paul and Barnabas here in Acts 14 gives a clear indication that the tongues (meaning languages) he speaks of in 1 Corinthians 14 are not supernatural gobbledygook supposedly spoken by charismatics today. Those are false tongues intended to bring glory to self and inclusion in a body that is unsound in its theology.
Those utterings are not "divinely inspired," nor are they "the tongues of angels." They are nonsensical gibberish that distract from the beauty of what God has done in the giving of Jesus for all nations, tribes, and tongues of the world. True tongues will always be a known language. At the time of the apostles, some were given divine utterances as a validation of the coming of the Spirit.
With the completion of the Bible, divinely inspired tongues are no longer necessary. The record has been given, the details confirm the word, and we now must learn the language of those we intend to evangelize. Nothing else will do. If you want to know the biblical languages, get to work and study. If you want to be a missionary in a foreign land, you will need to learn the language of the land you go to. Again, nothing else will do.
Lord God, there is a world full of people who need Jesus. Give us the desire and the ability to get the word out to them in a manner so they can understand that He is the answer to our deepest needs. May we be willing to expend ourselves to further this wonderful gospel message while there is time to do so. To Your glory, we pray. Amen.