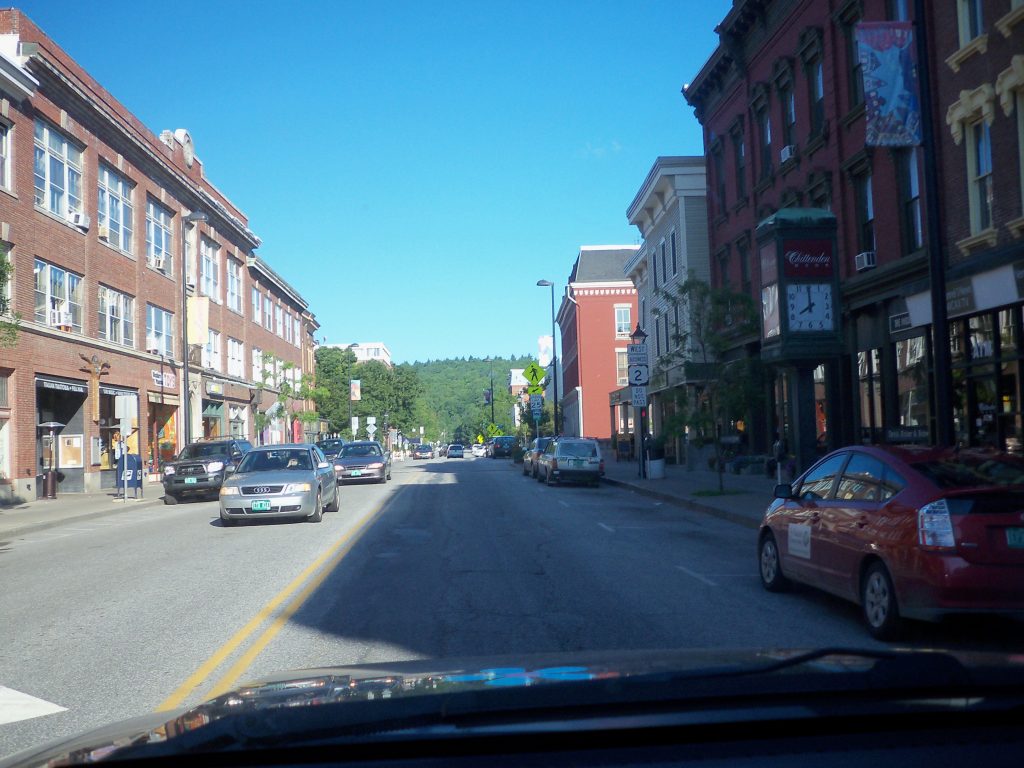 Montpelier Vermont.
Tuesday, 22 November 2022
And when Herod was about to bring him out, that night Peter was sleeping, bound with two chains between two soldiers; and the guards before the door were keeping the prison. Acts 12:6
Note: You can listen to today's commentary courtesy of our friends at "Bible in Ten" podcast. (Click Here to listen)
You can also read this commentary, with music, courtesy of our friends at "Discern the Bible" on YouTube. (Click Here to listen), or at Rumble (Click Here to listen).
The previous words noted Peter having been kept in prison while those of the church prayed constantly for him. With that, it now says, "And when Herod was about to bring him out."
However long he was in prison, be it a day or more than a week, the time had arrived when the next day would see Peter's trial, surely resulting in his execution at the hands of Herod. Despite this, it next says, "that night Peter."
The Greek is more specific, "the night, that." In other words, not only was Herod about to bring Peter forth, but this was on no other night than the one before the day he was to be brought forth. This highlights the importance of the events. Nobody had come to Peter's rescue during his incarceration, and he had a few hours left before his time was set to expire. And yet, it says, he "was sleeping."
One would think sleep would not come easily at such a time, but Peter was fast asleep. This can be deduced from the words of verse 12:11. The events that are set to come about are so incomprehensible that Peter thought he was still in a deep sleep. For now, Luke's minutely detailed account notes that while he was sleeping, he was "bound with two chains."
Rather, the Greek is a perfect participle, saying, "having been bound with two chains." This is the state he was in all along and it continued right up to the present moment. The impossibility of his situation is highlighted by this. If Peter were able to free himself from one chain, there would still be a second to deal with. And more, though it does not say how he was bound to the chains, it does note that it was "between two soldiers."
The Greek reads, "between to guards." It is true that they are identified as soldiers elsewhere, but the soldiers are acting as guards at this time. Of this, Albert Barnes says, "Peter was bound to the two. His left hand was chained to the right hand of one of the soldiers, and his right hand to the left hand of the other. This was a common mode of securing prisoners among the Romans. See abundant authorities for this quoted in Lardner's Credibility, part 1, chapter 10: section 9, London edition, 1829, vol. i. p. 242, 243, etc."
Whether bound to the guards as noted by Barnes or bound to chains attached to the walls or floor, the situation is beyond any reasonable hope. If Peter were to free himself from the chains, the clinking sounds would be unmistakable as the guards were right there with him. But more, Luke continues, saying, "and the guards before the door were keeping the prison."
Even if Peter were to free himself from his chains and then overcome two guards who were bound by their lives to not allow him to escape, there were still two more guards who would hear everything and be ready to overcome him in a moment. The utter impossibility of Peter gaining his freedom through natural means is perfectly evident by noting the description of his situation that has been so carefully detailed by Luke.
Life application: How could Peter be in a deep sleep while the prospect of his execution was only moments away? Many scholars look to the psalms as proof that Peter was satisfied with his position in the Lord and with his coming fate. Some cite the psalms, such as –
"I lay down and slept;
I awoke, for the LORD sustained me." Psalm 3:5
"I will both lie down in peace, and sleep;
For You alone, O LORD, make me dwell in safety." Psalm 4:8
"Remember His marvelous works which He has done,
His wonders, and the judgments of His mouth," Psalm 105:5
"It is vain for you to rise up early,
To sit up late,
To eat the bread of sorrows;
For so He gives His beloved sleep." Psalm 127:2
It is true that we can derive comfort from the psalms in our times of distress, sadness, woe, anxiety, and so forth, but those words do not change the situation in which we find ourselves. They only give us comfort in and through them. However, Peter had something more, didn't he? He states in his 2nd epistle –
"And we have more firm the prophetic word, to which we do well giving heed, as to a lamp shining in a dark place, till day may dawn, and a morning star may arise — in your hearts." 2 Peter 1:19 (YLT)
Peter had a prophetic word from the Lord Himself that was an absolute guarantee that his day had not yet come –
"'Most assuredly, I say to you, when you were younger, you girded yourself and walked where you wished; but when you are old, you will stretch out your hands, and another will gird you and carry you where you do not wish.' 19 This He spoke, signifying by what death he would glorify God. And when He had spoken this, He said to him, 'Follow Me.'" John 21:18, 19
Though it is not known how old Peter was at this time, he was probably not yet an old man. Only about ten years had passed since Jesus' ascension. But more, based on how James was executed, it can be inferred that Herod's means of execution for Peter was not what he was set to receive. The stretching out of his hands implied that he would follow Christ in crucifixion. As such, he would have accepted Jesus' words and realized that he had nothing to worry about, at least on this evening.
Whether this is a stretch of the situation or not, and it is probably not, it is a lesson for us to consider. The Bible has given us future prophecies that are fixed in their meaning. We may not have all the details concerning them, such as exact timing, and so on, but they are events that the Lord has promised through His word that they will come about. As they tell us of the surety of glorification and eternity in His presence, what do we really have to worry about?
The prophecies are promises from God, who cannot lie. They are fixed and they are set. In due time, they will be realized. So be of good cheer and hold fast to what the word says.
Glorious Heavenly Father, thank You for giving us a sure and reliable word that tells us what lies ahead. Because of this, everything that happens in this world, no matter how distressing or evil, will come to an end. We shall be brought into Your presence, and we shall see Jesus, the Hope of our hearts and the Savior of our souls. What more could we ever hope for! Thank You for our sure hope, O God. Amen.