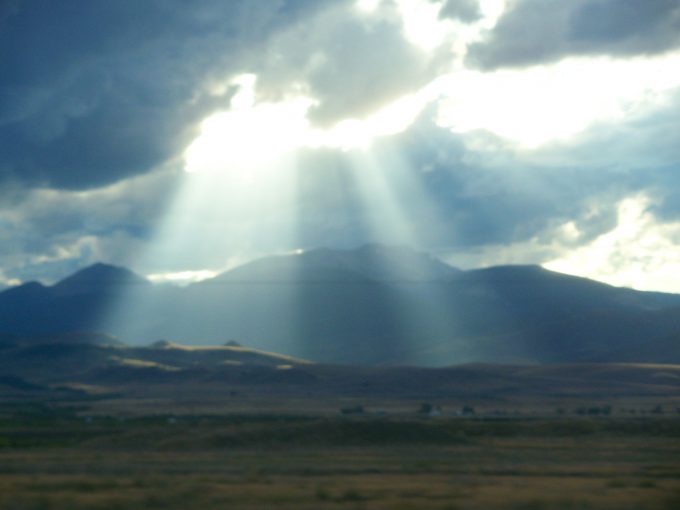 Wednesday, 7 March 2018
…who has saved us and called us with a holy calling, not according to our works, but according to His own purpose and grace which was given to us in Christ Jesus before time began, 2 Timothy 1:9
The words now describe "the gospel according to the power of God" of the previous verse. It is through this gospel message that God "has saved us," meaning all who have believed the message of salvation (Romans 10:9, 10). Paul writes the words as an accomplished action, "has saved us." There is no question in his mind of the certainty of the action. Just as Christ cried out, "It is finished," so it is in the believer. With this understanding, he then says, "and called us with a holy calling."
Though the two thoughts occur simultaneously, they are two separate things. God has saved us through Christ's work, and God has called us through the work of the Holy Spirit. The calling is both for salvation, and it is of salvation. We are called through the hearing of the word which leads to salvation, and we are called into holiness because of the salvation obtained. This process is "with a holy calling." The thought here speaks of our being separated from sin by the work of the Spirit. The believer is brought into a new state before God because of the calling. However, Paul continues with, "not according to our works."
The entire process is one of God. All works of man are excluded from the process. In other words, one does not become holy by becoming a monk and separating himself from the world around him. Nor does one become holy by scourging himself in a public demonstration of repentance. Nor does one become holy by being ordained as a pastor, preacher, or priest. There is nothing we can do to merit this process except believe in the work of Christ. As belief is not considered a work (Romans 3:27), it is the free-will choice of man – responding to the work of Christ, through the Holy calling of the Spirit – which then results in the salvation which was offered. All work is of God "according to His own purpose and grace."
These words do not exclude free-will at all. Rather, in the next clause this will become evident. For now, God determined the means of salvation from beginning to end. Further, it is for His own reasons that He has accomplished the process. Everything about salvation is according to God's purposes. Man's desires or attempts to merit salvation are excluded. It is solely an act of grace. Grace cannot be earned or merited. It is simply an offer based on God's goodness. To do something in order to obtain grace nullifies the grace. It must simply be received as grace.
Paul then finishes up by saying that this process is one "which was given to us in Christ Jesus before time began." These words show that "according to His own purpose" is not speaking of the present time, but of all time. One cannot use Paul's words to say that free will is excluded. If God's plan was to save men through Christ, before man was even created, then everything about the process was decided upon at that time. If God's decision was that "I will send Jesus, and all who believe will be saved" is the necessary response for salvation, then that is how salvation comes about. The grace is "given" not "determined." This is important to understand.
When something is given, it is done so as an offer. An offer can be received, or it can be declined. The words "according to His own purpose" is not speaking about "who" would be saved, but "how" salvation would come about. This is the predestination that the Bible speaks of. It is not speaking of a selection of certain people who will be chosen by God to be saved. Instead, it speaks of a selection of a certain people who will choose God's offer in order to be saved.
The reason this distinction is so important to remember is because it sets the tone for everything which follows after salvation. Will one's walk with the Lord will be one of gratitude, or smugness? Will one be desirous of telling others the gospel, or will they assume that God has chosen others apart from our getting the word out (see Romans 10:14-17)? The list could go on, but it all comes back to how one views what has occurred in the salvation process.
Life application: If you have not willingly received Jesus Christ, believing in His work, you have not been saved. If you have, you are saved – forever. Salvation is of God, and therefore it is fully sufficient to save, and it is a complete and eternal salvation.
Heavenly Father! It is so wonderful to rise in the morning and to share in Your goodness each day. Everything that we experience – from the food we eat, to the flowers we smell, and everything else along the way – is an expression of Your care and love for us. May we always be grateful for the many blessings You give us, but may our hearts be especially grateful for the Gift of Jesus our Lord. Thank You for Your kind hand of grace upon us. Amen.