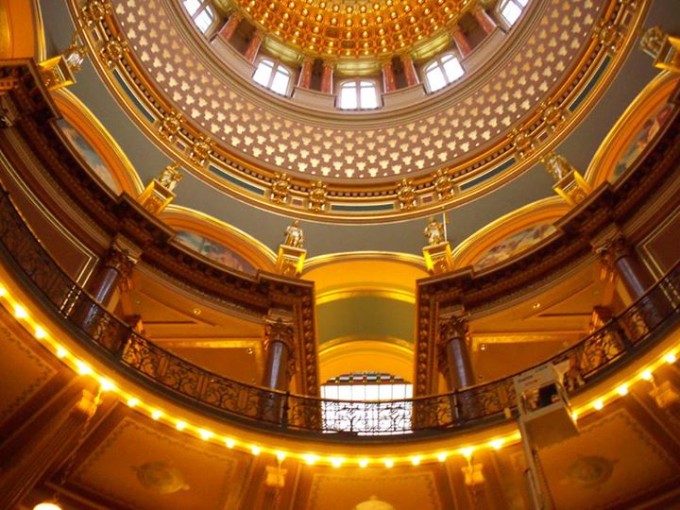 Monday, 10 August 2015
For we must all appear before the judgment seat of Christ, that each one may receive the things done in the body, according to what he has done, whether good or bad. 2 Corinthians 5:10
The words here should be perfectly understandable on their surface. The verse is not speaking to unbelievers at all. They will receive a different judgment, one of condemnation. The judgment of this verse is one of salvation.
Paul notes that "we must all," meaning all believers, "appear before the judgment seat of Christ." This is the Bema Seat of Christ. In Greek bema indicates "an elevated place ascended by steps, a throne, tribunal." Charles Ellicott notes that –
It "is the tribunal of the Roman magistrate, raised high above the level of the basilica, or hall, at the end of which it stood. The word was transferred, when basilicas were turned into churches, to the throne of the bishop, and in classical Greek had been used, not for the judge's seat, but for the orator's pulpit."
At the time of Paul's writing though, it had the original Roman sense of being the place of a tribunal. This is what each Christian will face. And the reason is "that each one may receive the things done in the body, according to what he has done, whether good or bad." As noted, this is not a judgment for either salvation or condemnation. That was determined when the individual received Jesus by faith. As Paul notes about every person who is in Christ –
"And if Christ is in you, the body is dead because of sin, but the Spirit is life because of righteousness. 11 But if the Spirit of Him who raised Jesus from the dead dwells in you, He who raised Christ from the dead will also give life to your mortal bodies through His Spirit who dwells in you." Romans 8:10, 11
The judgment which Paul speaks of here is one of works, done in the body, while in Christ. He speaks of this same judgment in 1 Corinthians 3 –
"Now if anyone builds on this foundation with gold, silver, precious stones, wood, hay, straw, 13 each one's work will become clear; for the Day will declare it, because it will be revealed by fire; and the fire will test each one's work, of what sort it is. 14 If anyone's work which he has built on it endures, he will receive a reward. 15 If anyone's work is burned, he will suffer loss; but he himself will be saved, yet so as through fire." 1 Corinthians 3:12-15
At that time we shall stand before the Lord and He will search us out. This will be a complete evaluation, right down to the motives of the heart. Nothing will be overlooked and the thought of divine reckoning is an appropriate way of explaining what will occur. He has saved us; we will be evaluated based on what we have done with that salvation; and we will be judged according to how we responded to it in our Christian life.
The same word translated as "appear" in this verse is translated as "reveal" in 1 Corinthians 4:5 –
"Therefore judge nothing before the time, until the Lord comes, who will both bring to light the hidden things of darkness and reveal the counsels of the hearts. Then each one's praise will come from God."
In other words, the secret things of the heart will not be unknown to the Lord. His evaluation will search us out completely and it is with this judgment that we will receive our eternal rewards or losses. And with all certainty, there will be a standard by which we will be judged. It will not be arbitrary or unfair, but it will be perfectly just and righteous. For those who have adhered to His word, there will be reward; for those who have disobeyed it, there will be loss.
Nobody will be able to complain that their judgment was unfair. And all will be satisfied with the results of the judgment they receive.
Life application: Oh how shallow we are to trade heaven's riches for temporary gain. The word has been given and we have been asked to pursue it and adhere to it. How many stand in disobedience to it, supposing that their dismissal of what He has spoken will be ignored. Let us not be so small-minded when we contemplate the Lord who judges.
Heavenly Father, I know that every person who has received Christ will stand before Him and give an account for the deeds they have done while in the body. I know also that Your word has been given now to direct us in our walk so that we can have a good reward if we adhere to it. How shallow we are to suppose that our judgment will be based on something other than what You have already revealed. Help me to pursue You through Your word, understanding that it is my standard for Your evaluation of my life. Amen.