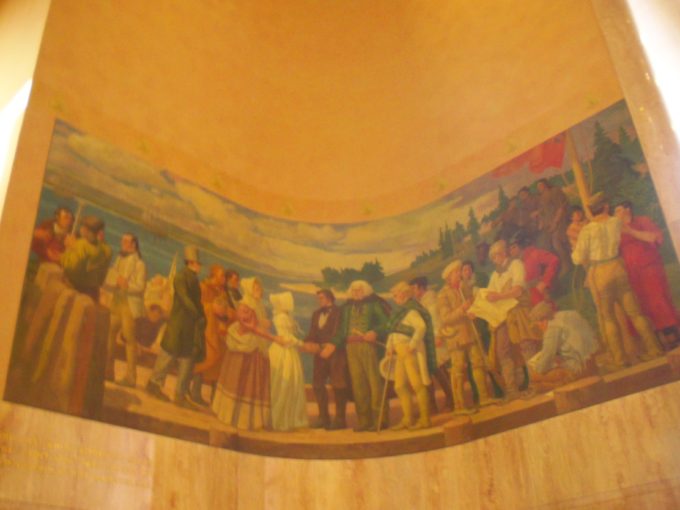 Wednesday, 10 June 2020
Now this is the confidence that we have in Him, that if we ask anything according to His will, He hears us. 1 John 5:14
John has just written about the surety of eternal life, and of the continuance of belief "in the name of the Son of God." Based on that, he next says, "Now this is the confidence that we have in Him." The word translated as "confidence" speaks of boldness. This is the fourth and last time it is used in the epistle, and it is its last use in Scripture as well. It refers to something spoken openly, and plainly. Further, the words "in Him" are more appropriately translated as "toward Him." Thus, it reads, "Now this is the boldness that we have toward Him."
We have been granted eternal life because we believe in the name of Christ who is the Son of God. In this close and personal relationship, we are granted a nearness to God that allows us to be bold in our petitions made toward Him. This same thought is made in the book of Hebrews, where the author says –
"Let us therefore come boldly to the throne of grace, that we may obtain mercy and find grace to help in time of need." Hebrews 4:16
We may come boldly to the throne of grace, and we may have boldness toward Him there so, "that if we ask anything according to His will, He hears us."
This is the same general thought, using the same word, that was stated in 1 John 3:21 –
"Beloved, if our heart does not condemn us, we have confidence toward God."
Our confidence is a set marker of our position in Christ. It is not an arrogant position where we can claim things because we believe the world revolves around us. Nor is it a carte blanche ticket to ask anything of God because we are in Christ. Rather, the state is one of unfettered access to God because of Christ, allowing us to petition Him for what we desire. But it must be, as John states, "according to His will."
This is the great limitation that is set upon us when asking of God. And it is one which is mentally overlooked by people when they desire something of Him. We may ask for health, but that may not be according to His will. We may have an affliction that we desire to be removed, but that may not be according to His will. Paul discovered this concerning his thorn in the flesh. He petitioned the Lord three times, but the Lord's divine response was, "My grace is sufficient for you, for My strength is made perfect in weakness."
Our job is to lay our petitions which are not contradictory to the nature of God before Him and then to wait. If our petition is not something unbiblical, and if it is also according to His will, He will hear us, and we can expect a positive response. If our request is not appropriate, He will not hear us, and it will not be granted. Or, if it is an otherwise appropriate request, but it is not according to His will, He will hear us, but it will not be granted.
Life application: John's words here and in the next verse are often taken to inappropriate extremes. The words are read, the parts which don't fit our desires are overlooked, and expectations arise which are not in accord with God's will. A couple other verses which are taken in this way are –
"If you ask anything in My name, I will do it." John 14:14
"Again I say to you that if two of you agree on earth concerning anything that they ask, it will be done for them by My Father in heaven." Matthew 18:19
John 14:14 was spoken directly to His personal disciples and is to be taken in that context. It is not a verse to make claims over Jesus by us. Matthew 18:19 is a verse that is speaking about discipline and agreement on those disciplinary matters, not about any other issues that we desire to petition God about.
John's words in 1 John 5:14 are conditional based on the word "if." God will hear and God will respond when our petitions are in accordance with His will. This, however, makes our requests subject to Him, not in authority over Him.
We cannot get a group of people together, make a claim that we will receive a new church van or new flooring for the sanctuary, and expect it to happen. Everything must be taken in the proper context, and then, when it is, it must be subservient to God's will. It is the epitome of arrogance to make a claim in Jesus' name for anything unless it is directly in line with the outlines of the Bible and in accordance with His will. Be content that God has a good plan for us and that He knows both what we want and even more – what we need. Let us be content with that!
Lord, help us to move away from the destructive prosperity gospel, which is no gospel at all. May we be thankful for what You provide. And what You withhold, may we understand that it was a desire and not a need, or maybe that it is simply not in Your will to give us that thing. All things from You are in accordance with Your will for us, and so help us to receive them as such. Amen.