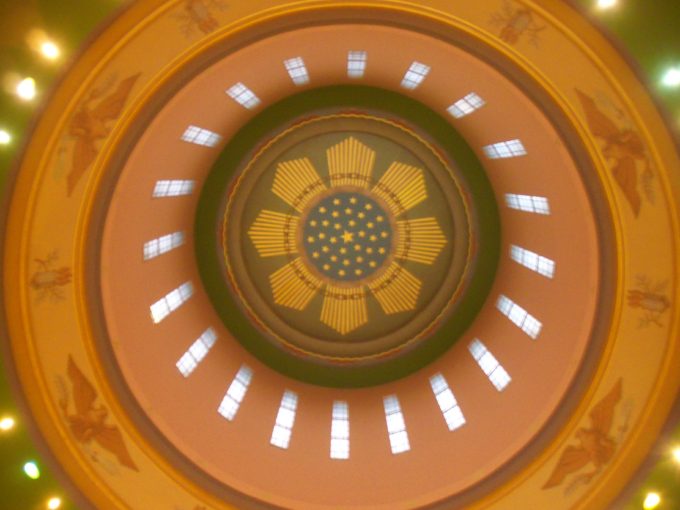 Tuesday, 9 June 2020
These things I have written to you who believe in the name of the Son of God, that you may know that you have eternal life, and that you may continue to believe in the name of the Son of God. 1 John 5:13
John's words of the last two verses were 1) concerning the testimony of God – that He has given us eternal life, and that eternal life is found in His Son, and then 2) He who has the Son has life, and he who does not have the Son of God does not have life.
John has been methodical in how he has presented his words in this epistle, leading up to those two final points. Now, he begins to close the epistle by saying, "These things I have written to you." The Greek is in the aorist tense. It is referring to the contents of the letter up to this point. John's words have been directed "to you who believe in the name of the Son of God." The words here look back on how John opened his gospel –
"But as many as received Him, to them He gave the right to become children of God, to those who believe in His name: 13 who were born, not of blood, nor of the will of the flesh, nor of the will of man, but of God." John 1:12, 13
In both John 1 and this verse, it more rightly states, "believe on the name." To believe on a name signifies to believe on all that the name represents. In other words, the name stands for the person. Therefore, to believe on the name doesn't merely include trusting the person – "I believe in my friend's ability to get me out of this difficulty," but to believe in all that he is. "I believe on my friend John. His name identifies to me a person who is trustworthy, capable, honest, willing to help, and so on." This is what John is conveying. The name of the Son of God bears all the weight, authority, ability, characteristics, and so on of the Son of God. In believing on His name, John then says, "that you may know that you have eternal life."
John uses the word eidó, meaning to mentally grasp a truth. The two thoughts are completely connected. To believe on the name is to then know – with one hundred percent certainty – that you have eternal life. There should be no doubt in one's mind that he has passed from death to life. As far as the words, "you have eternal life," they are rather oddly arranged. The Greek reads, "life you have, eternal."
Translations vary on how to properly render this. The Weymouth Version renders it, "you already have the Life of the Ages." It is a unique way of setting the thought off to catch the reader's attention.
John finishes the thought with, "and that you may continue to believe in the name of the Son of God." John's words here cannot be taken as a statement reflecting a conditional salvation – as if someone fails to continue believing in the name of the Son of God, they aren't really saved. He has already said that the person who believes has eternal life. What John is conveying with these words is that a person will have surety, and he will continue to have that surety. A good comparison to this thought comes from Paul –
"…for the equipping of the saints for the work of ministry, for the edifying of the body of Christ, 13 till we all come to the unity of the faith and of the knowledge of the Son of God, to a perfect man, to the measure of the stature of the fullness of Christ; 14 that we should no longer be children, tossed to and fro and carried about with every wind of doctrine, by the trickery of men, in the cunning craftiness of deceitful plotting." Ephesians 4:12-14
Paul shows that people can be carried away from what is sound. In 2 Peter 1, Peter writes about the person who "has forgotten that he was cleansed from his old sins" (2 Peter 1:9). This is the same type of thought being conveyed by John. He is telling his reader that belief on the name saves, and it saves forever. His words implore his reader to understand this, and to continue to understand it. It is not a point of losing salvation, but of losing the joy which is found in the salvation.
Life application: John's words have two main thoughts –
That you may know you have eternal life, and
That you may continue to believe in the name of the Son of God.
He has done this for the benefit of his readers – those "who believe in the name of the Son of God." He wants those who already believe to be grounded in their faith and established in their doctrine so that nothing will draw them away from the truth of the message. Coming up in his second letter, he will go so far as to state this –
"If anyone comes to you and does not bring this doctrine, do not receive him into your house nor greet him; 11 for he who greets him shares in his evil deeds." 2 John -10, 11
Jesus is the key to eternal life, and apart from Him it is a concept without realization. John's letter has specifically addressed Jesus' nature, namely that He is the Son of God. Tied in with this is his directive that only by faith in this fact is salvation realized.
Those who deny the deity of Christ deny He is the literal Son of God. Those who deny the humanity of Christ deny the very work God accomplished to bridge the gap between us. These are such important tenets that John tells us not to even greet someone who denies these fundamental truths.
For those who are saved, they are saved forever. But they can forget this fact. God does not want you to, and so He inspired John to convey his words to us that we should continue to believe on the Name which is above every name – JESUS!
Stand fast in your theology and never let the devil get a foothold into your doctrine.
O God, keep us away from those who would attempt to diminish the truth of who Jesus is and the work He came to accomplish. Keep us steadfast in our devotion to Him, and to the purity of His nature and His deeds, so that our doctrine may be acceptable to You. Thank You for the gift of Jesus our Lord. Amen.