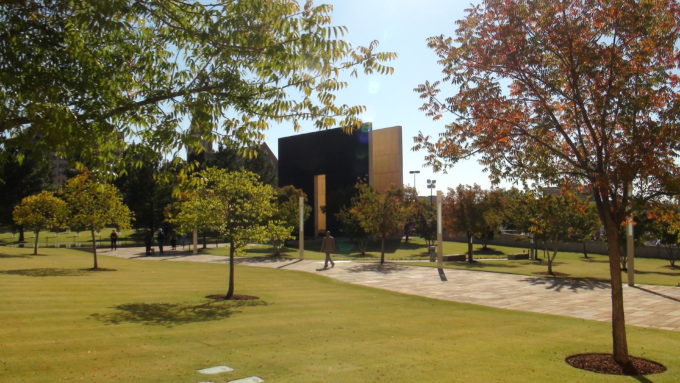 Wednesday, 29 April 2020
But whoever has this world's goods, and sees his brother in need, and shuts up his heart from him, how does the love of God abide in him? 1 John 3:17
In the previous verse, John spoke of us laying down our lives for one another as the greatest example of love and something we should be willing to do for one another. Today, John brings another type of person into stark contrast with a person who would lay down his life in this way – the person who won't simply help a brother in need.
In other words, dying for one another is the high and lofty goal we should set, but simply helping those around us who are truly in need is an outward demonstration of the basic sort of faith that anyone can and should possess.
And so, John begins with, "But whoever has this world's goods." The Greek literally reads, "the goods of the world." This term speaks of someone who has the personal necessities of life to sustain him. It is implied that what he has is enough to share with others, because John next says, "and sees his brother in need."
The person obviously is fine in and of himself to the point where he can extend his hand to the brother who is in need. The words, "sees his brother," indicate an obvious observation of the person and the dire straits he is in. He sees him and continues to see him in this situation, and yet he "shuts up his heart from him."
The one who has the world's goods allows his heart to harden to that person's unhappy situation. This indicates an intentional and perverse attitude concerning his fellow man – his brother – who is in need. Such a person fails to meet the basic description of a person who is right with God. This is seen as John finishes with the question, "how does the love of God abide in him?"
The stated question then is not only rhetorical, but it demands a harsh answer –
Q: "How does the love of God abide in him?"
A: "It doesn't. This man fails the basic test of demonstrating he is a child of the living God."
John's words here closely follow in thought to those of James –
"What does it profit, my brethren, if someone says he has faith but does not have works? Can faith save him? 15 If a brother or sister is naked and destitute of daily food, 16 and one of you says to them, "Depart in peace, be warmed and filled," but you do not give them the things which are needed for the body, what does it profit? 17 Thus also faith by itself, if it does not have works, is dead." James 2:14-17
Life application: The idea presented here is one which was spoken of by Jesus. It continues through Paul's writings, and it is carried on by these other apostles as well. If we ought to be willing to lay down our lives for others, how much more willing should we be to extend our help to those that we should even lay down our lives for!
Search yourself carefully and see if you pass this basic and precisely worded test. If you do, then don't forget that there truly are those in need who can use love, assistance, and prayer. Remember to tend to them and be the type of child that God has called you to be. Do this to His glory and honor and to the praise of Jesus – the ultimate example of the love of God.
Yes, O God! We will do our best at helping those around us who are truly in need. Let our hearts not be callous and cold to such people as we live our lives in the abundance You have given to us. May we be willing to share what is rightfully Yours in the first place. And this we pray to Your glory and the glory of our Savior Jesus. Amen.