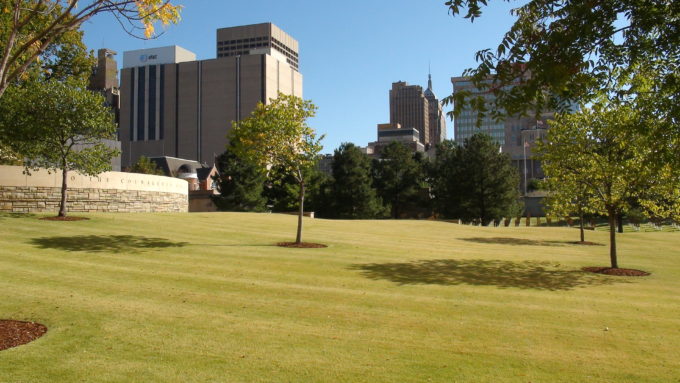 Tuesday, 28 April 2020
By this we know love, because He laid down His life for us. And we also ought to lay down our lives for the brethren. 1 John 3:16
John now brings in a thought that ties in nicely with verse 3:1. Putting them side by side, this can be seen –
"Behold what manner of love the Father has bestowed on us, that we should be called children of God!"
"By this we know love, because He laid down His life for us."
In his words of this verse, John includes an article before "love" to show us this. The Greek more precisely reads, "By this, we know the love." In this, it is the state of love which is referred to. John says that we can know this perfect state of love "because He laid down His life for us." As an important side note, the KJV erringly inserts the words "of God" after "the love" into this verse –
"Hereby perceive we the love of God, because he laid down his life for us."
This insertion is inappropriate. God did not die. The human side of Jesus – the Man – died. This may be the same as "the love of God" found in the next verse, but only in the fact that God directed it, not because God "laid down His life." The insertion produces a theological error and needs to be annotated as such in that version in order to avoid confusion.
It is Christ Jesus' humanity that died, thus demonstrating the perfect love that should direct our own lives. This is then explained by John when he says, "And we also ought to lay down our lives for the brethren." Jesus set the example, showing us that physical death is not the end of our existence, and thus it is not something that we should shy away from when it can mean the saving of others.
Because Christ rose from the grave, and because He promises to those who believe in Him that they too will rise from the grave, there is – literally – nothing to be concerned about in giving up one's life for another. And because this is a demonstration of "the love," meaning the perfect love, then it is a demonstration of being a faithful follower of Christ who embodies the love of God in Himself. This is why John refers to "the love of God" in the coming verse. It is not because God gave up His life, but because Christ Jesus, in His humanity did so, thus revealing the very heart of what God intends for us to see concerning Him.
Life application: John's words, "we know," are in the perfect tense. In other words, he is speaking of a completed action. It is obvious what he is referring to – the cross. By this example, above all other examples, we know love. Along with this comes the explicit comment – "He laid down His life for us." John is confirming here what he recorded in his gospel, meaning the very words of Jesus –
"Therefore My Father loves Me, because I lay down My life that I may take it again. 18 No one takes it from Me, but I lay it down of Myself. I have power to lay it down, and I have power to take it again. This command I have received from My Father." John 10:17, 18
Later, in John 15, Jesus tells us this is the greatest of all love – that a man would lay down his life for his brother. Thinking on Jesus' words and processing it in light of the crucifixion, which he personally witnessed many years earlier, John stood in complete awe of the God/Man who would demonstrate such amazing love. John's words, in all of his writings, simply exude the love of God. For this reason, he is also particularly hard on false teachings.
Such teachings attempt to undermine the heart of what his eyes had witnessed and what his mind had thought about – complete, pure, and perfect love. And now, in his old age, John repeats to us what the Lord did and asks us to act in the same manner. He tells us that we ought also "to lay down our lives for the brethren."
Our dying isn't an act of removing their sins as Jesus' was. Instead, it reveals a demonstration that we know our sins were removed and that we wish to fellowship with Jesus in His death if it means life for another. Simply amazing! Simply astonishing! What a path to peace!
Lord Jesus, if it will bring You glory and if we are in the right time and place to be given the honor of laying down our lives for another, may we do so without reticence or timidity. Instead, may we do so with the intent of saving that person so that he can live another day. If our lives end for such a reason, then we will consider it an honor and a reward in itself. Amen.