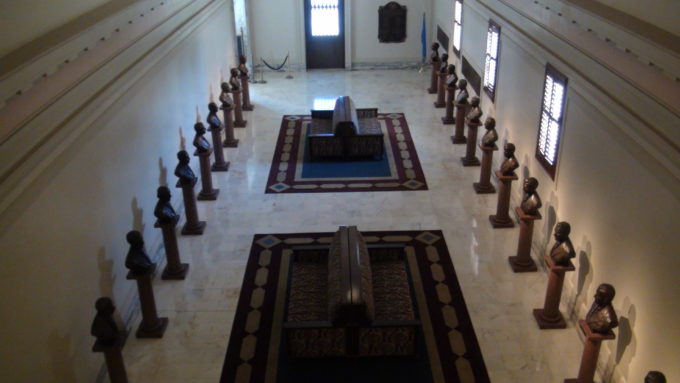 Wednesday, 11 March 2020
But if we walk in the light as He is in the light, we have fellowship with one another, and the blood of Jesus Christ His Son cleanses us from all sin. 1 John 1:7
John now enters into a set of verses which are a continuous thought. They should not be taken individually without maintaining the context when cited. When that is done, doctrine which is completely unintended may arise. By first putting verses 1:6 and 1:7 side by side, what is said now will be more easily understood –
If we say that we have fellowship with Him, and walk in darkness, we lie and do not practice the truth.

But if we walk in the light as He is in the light, we have fellowship with one another, and the blood of Jesus Christ His Son cleanses us from all sin.
Back in verses 1:3 and 1:5, John spoke of declaring the message of Christ. It is through accepting this message that fellowship is obtained. He said that "in Him there is no darkness at all." One must consider any light source. There are always imperfections in it. The sun, for example, produces light, but the sun also has dark spots. This will be true of anything which is of the created order. But in God, there is only light – pure and completely undefiled. The light is being equated to absolute moral purity.
John now says, "But if we walk in the light as He is in the light." Absolute moral perfection is the standard. But humans are incapable of such a state. And so how can a person "have fellowship with Him," meaning God? And how can we walk in the light of God? Amos asked the question centuries before the coming of Christ –
"Can two walk together, unless they are agreed?" Amos 3:3
The question demands a negative reply – "No, they cannot." There must be an agreement for such a walk. Without such an agreement, there is only walking in darkness. This is reflected in the words found in Proverbs 4 –
"But the path of the just is like the shining sun,
That shines ever brighter unto the perfect day.
19 The way of the wicked is like darkness;
They do not know what makes them stumble." Proverbs 4:17, 18
John next says that if such a walk is realized, then "we have fellowship with one another." Scholars are generally in agreement that this is speaking of fellowship between believers, not the fellowship which is between the believer and God. That fellowship is here defined by walking together. In walking together, fellowship is also realized between other believers who are on this same walk.
Therefore, this excludes the theology where one cult, sect, or denomination of Christianity is in fellowship and others are excluded. It is not based on what is of human institution or origin, but of walking with God, that the fellowship is realized. It is through a walk with God, who is Light, that this is made possible. But if man is imperfect and God is perfect, then how can such a walk of agreement come about? The answer is found in the final words of the verse. John says, "and the blood of Jesus Christ His Son cleanses us from all sin."
This phrase is not unlike that which is stated in Hebrews 9 –
"For if the blood of bulls and goats and the ashes of a heifer, sprinkling the unclean, sanctifies for the purifying of the flesh, 14 how much more shall the blood of Christ, who through the eternal Spirit offered Himself without spot to God, cleanse your conscience from dead works to serve the living God?" Hebrews 9:13, 14
It is through Christ that such a walk is made possible. His sacrificial death continually cleanses the one who has put faith in him. It should be noted that the word "walk" in this verse is present subjunctive active. It is happening, it is in a type of conditional statement (if by chance), and it is ongoing – "But if we walk in the light." Christ makes this possible. He has cleansed us, and He continues to do so.
There is a difference between being forgiven (coming in verse 9) and being cleansed. In one there is the judicial act of forgiveness. It is that which brings us to union with God in Christ. In the other, there is the ongoing cleansing from sins as we continue in Christ. This is found in Paul's words of 2 Corinthians 5:19. The believer is no longer imputed sin. Thus, the sin is cleansed, and the guilt of the act is taken away.
The term "the blood" here speaks of everything associated with the Person and work of Christ. He came in a human body, and thus it speaks of his humanity. In his humanity, he suffered. Thus, "the blood" speaks of that. And Christ was crucified and died. Thus, "the blood" speaks of that. The death of Christ is what is transferred to the believer who then dies to the law, by which is the knowledge of sin. The person moves to Christ, and he is now "in Christ." In this state, he can – and forever after does – walk with God; in His light.
Life application – In this verse, John says "But." But if we walk in the light, meaning to have fellowship with God just as Jesus does, then we also walk in fellowship with one another. We simply cannot claim to be walking with God but not walking with Jesus Christ, who is God.
People who reject Jesus' deity cannot be walking in the light of God. If we acknowledge Jesus and walk in His light, then we also have fellowship with other Christians who are like-minded in accepting the incarnation. How important it is to understand who Jesus is! If someone denies what is clearly presented in Scripture concerning Him, he remains in darkness and his sin remains. But when one calls on Jesus as Lord, declaring Him truly God, then fellowship with other believers is established and Jesus' blood cleanses them.
Again, as is proclaimed throughout the New Testament, eternal salvation is clearly presented. Jesus saves us and continues to save us – despite ourselves. He is a mighty Savior and fully able to keep us from even our own weaknesses and failings. As you can see, John ties fellowship with God in with fellowship with Jesus and, in turn, fellowship with other believers. We are united into one holy temple.
Because of this, we should endeavor to lay aside any bitterness or infighting which is unproductive. Matters of doctrine need to be addressed and resolved, but lesser issues need to be set aside to maintain the bond of fellowship which unites us in Jesus.
Lord Jesus, give us wisdom to walk in Your glorious light and to pursue the knowledge of who You are and what You have done for us. Give us the ability also to fellowship with other believers in a manner which will be pleasing to You. Help us also to put aside petty differences and unite in the common goal of sharing Your good news. Amen.