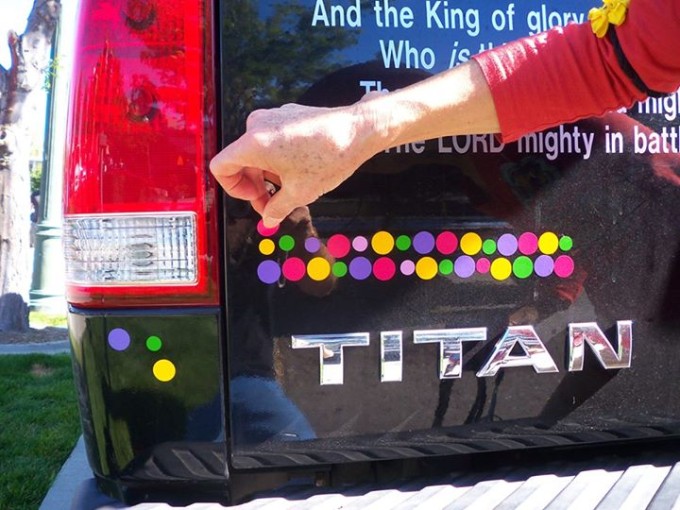 Thursday, 8 January 2015
…bears all things, believes all things, hopes all things, endures all things. 1 Corinthians 13:7
Continuing on with the attributes of love from the previous verses, Paul now mentions four more of them. First, it "bears all things." This is the Greek word stegó. It means "to cover closely." It is used in the idea of keeping water out. A well made rain-suit is designed to keep the contents within it dry. A ship's hull is made in a way which keeps water out in order to keep it from sinking. We may wear a mask, or even a full-body suit, to cover ourselves if there are germs present. The idea here then is to not disclose the faults or troubles of others, but instead to cover them and protect them. To act in a loving manner means to bear the burdens of others willingly, keeping them tightly sealed in the process.
Love also "believes all things." This small portion of the verse could be misread in a way which would lead an individual to a state of naiveté which is unintended. The best way to interpret Paul's words here is that Christians should "give the benefit of the doubt" to others. When questioned about forgiveness, Jesus responded in the most gracious manner. The exchange is found in Matthew 18 –
Then Peter came to Him and said, "Lord, how often shall my brother sin against me, and I forgive him? Up to seven times?" 22 Jesus said to him, "I do not say to you, up to seven times, but up to seventy times seven. Matthew 18:21, 22
However, Jesus always ties forgiveness in with repentance. Without repentance, one cannot truly forgive another anyway. And so there is a balance needed in such actions. In the case of love, there is to be an extra effort made to believe others in order to keep the bond of love alive.
Paul proceeds with the notion that love "hopes all things." Rather than being gloomy and pessimistic about the future, about relationships, about finances, or any other issue, a truly loving person will demonstrate hope. God has made sure promises to His people and therefore we are to demonstrate hope in those promises, even when things seem to be falling apart around us. The reason for this is that a truly loving soul will, by their hopeful attitude, keep others afloat in the sea of hope as well. Without such an attitude, others will fall into their own gloom and depression.
Finally, Paul says that love "endures all things." If the preceding attributes in this list last only a temporary time, then they have ultimately failed the test of love. Endurance is an ongoing and essential attribute for any display of love. To endure in love is, in and of itself, an aspect of true love. In enduring all things, complaints are avoided, help is provided, hope springs eternal, and comfort is given.
Life application: The essential thing about the love that Paul speaks of is that its attributes are volitional. They require more than just a temporary emotion, but rather they demonstrate a mental attitude which is of the will. It is as if a race is set before us and we prepare ourselves for it, start off with the right attitude, and persevere through the challenge as it unfolds before us. Such is the nature of love.
O Lord! How often love is thought of as an emotion which is separate from action. But in reading Your word, I see that it is a race, a challenge, and often a difficult sail on a stormy sea. Love requires me to be steadfast in my attitude, faithful in my relationships, and long-suffering in my demeanor. Help me to be the person that the Bible describes as truly loving. Help me to be a lamp of true love to those around me who need such a friend. Amen.