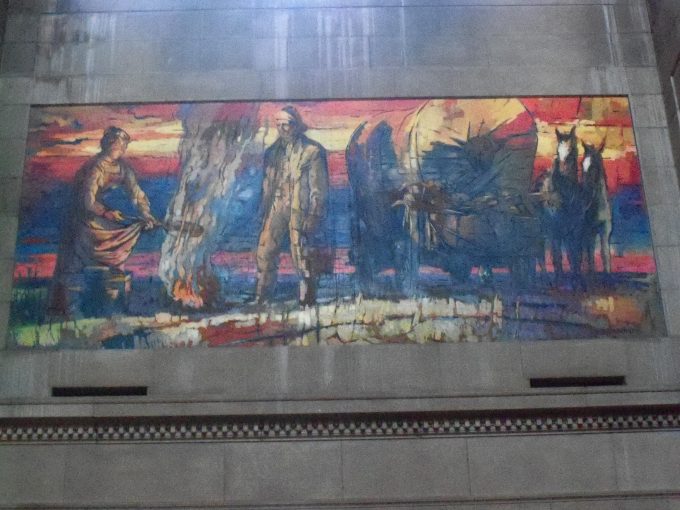 Thursday, 14 June 2018
Exhort bondservants to be obedient to their own masters, to be well pleasing in all things, not answering back, Titus 2:9
This verse is reflective of the words of Ephesians 6:5 –
"Bondservants, be obedient to those who are your masters according to the flesh, with fear and trembling, in sincerity of heart, as to Christ;" 
The issue of bondservants is also addressed in Colossians 3:22-25, 1 Timothy 6:1, 2, and elsewhere. Now to Titus, who is on Crete, he repeats instructions for this group with the words, "Exhort bondservants to be obedient to their own masters." A bondservant is a slave, either voluntarily or involuntarily. His work comes without recompense for his labors. It is a life we no longer have in our world today, and so the closest analogy we can draw is a worker under an employer. The same premise holds true for both. The bonded servant is to be obedient to his master, and the worker is to be faithful to his employer.
Paul then continues with, "to be pleasing in all things." The labor of the slave, or the work of the employee, is to be cheerfully done, thankfully accomplished, and tirelessly conducted. Jesus, using the same word, doulos, or "bondservant," said the following –
"And which of you, having a servant plowing or tending sheep, will say to him when he has come in from the field, 'Come at once and sit down to eat'? 8 But will he not rather say to him, 'Prepare something for my supper, and gird yourself and serve me till I have eaten and drunk, and afterward you will eat and drink'? 9 Does he thank that servant because he did the things that were commanded him? I think not. 10 So likewise you, when you have done all those things which you are commanded, say, 'We are unprofitable servants. We have done what was our duty to do.'" Luke 17:7-10
Paul is following along in his instructions. The New Testament, contrary to the teaching of many liberal pastors, does not attempt to usurp the governing customs and laws of a given land. Paul does tell bondservants that if they can gain their freedom, that is acceptable (1 Corinthians 7:21), but he never attempts to override the laws of the land in the process. He next continues to explain "to be pleasing in all things" by saying, "not answering back."
The bondservants (and the employees) are not to set about contradicting their master (or employer), nor are they to be disobedient to them. Instead, they are to accept their instructions, and they are to faithfully carry them out without complaint. This is the standard expected of those who are under the charge of another.
Life application: If you want to get fired, just be belligerent, slothful, or careless in your job. When you are let go, you will normally only have yourself (combined with a refusal to comply with the words of Scripture) to blame. If you want to be considered faithful to the word of God, you will be faithful to the one who has charge over you in your employ.
Glorious God, Provider of all that we have, help us to be thankful for the jobs we possess. It is so easy to complain about where we work and who we work for, but in the world today, nobody is forcing us to remain in our employ. As long as we are there, You would have us act obediently, conduct our duties faithfully, and strive to tirelessly work for those we are under. Give us the desire to fulfill this in our work lives. Amen.