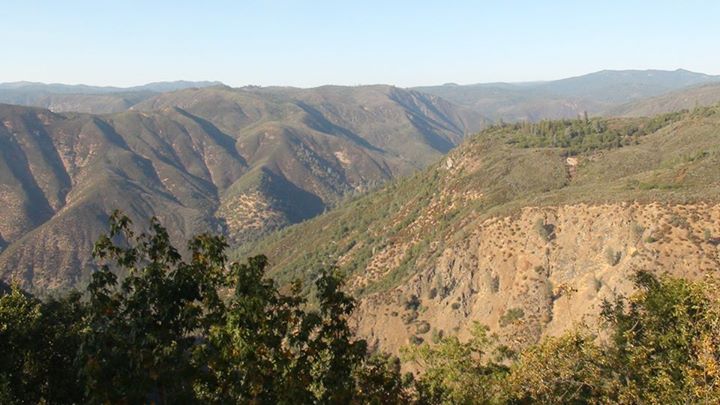 Sunday, 11 August 2013
…of whom are the fathers and from whom, according to the flesh, Christ came, who is over all, the eternally blessed God. Amen. Romans 9:5
Paul continues his list of honors which have been bestowed upon the people of Israel which began in verse 4:
Of whom are the fathers – The fathers are also known as the "patriarchs," a term referring to the "first" fathers. They are the heads of the household of God's people who are looked upon as exemplars of faith in and fellowship with God. The patriarchs include Abraham (Hebrews 7:4), the great man of faith who was called and given the promises of God, the sign of circumcision, and who continues to be used as the epitome of faithfulness throughout the pages of the Bible. Isaac and Jacob are considered (though not explicitly termed) patriarchs also. The sons of Israel (Acts 7:8) are called patriarchs as well. And finally, in Acts 2:29, King David is called a patriarch.
From whom, according to the flesh, Christ came – The greatest honor of all for the people of Israel is that one which is noted here. They are the people, the chosen line, through whom came the Messiah, the Christ. His human lineage (according to the flesh) is traced through this group of people and it is they whose records detail His ancestry all the way back to the first man, Adam. In the end, everything is tied together in the "oracles of God" as Paul noted back in Romans 3:1, 2 –
"What advantage then has the Jew, or what is the profit of circumcision? Much in every way! Chiefly because to them were committed the oracles of God."
The reason why this is so important to note, along with the other distinctions given by Paul in Romans 9:4 & 5 is that these oracles, meaning the Old Testament, are what tell of the coming Christ and the names of those included in His genealogy – even those not listed in the New Testament record. They also testify to the other distinctions (such as the covenant promises, etc). These were recorded, maintained, and handed down by (and through) the people of Israel. This honor, bestowed upon this group, is not to be thought minimal in any way. Without these records, the knowledge of Christ and His work wouldn't be properly understood.
The reason for this is that even in the Old Testament, it can be discerned that this coming One would be "over all, the eternally blessed God. Amen." In other words, the deity of Jesus Christ can be understood, clearly and plainly, even from the Old Testament. In addition to this, His manhood is seen as well. Therefore, it is implicit that what was coming as recorded by Israel was the incarnation – God stepping into His own creation and doing what was necessary to right the fault which occurred at the beginning.
Unfortunately for Israel, as Jesus noted in Luke 12:47-48, because these oracles testified to Him (John 5:39), Israel should have known better –
"And that servant who knew his master's will, and did not prepare himself or do according to his will, shall be beaten with many stripes. But he who did not know, yet committed things deserving of stripes, shall be beaten with few. For everyone to whom much is given, from him much will be required; and to whom much has been committed, of him they will ask the more."
Much, a great deal indeed, was given to Israel and they handled the responsibility negligently. Because of this, they went into exile for a second time. How this would affect the rest of the world, and how it will affect this special group of people in the future, will be discussed by Paul in detail in the verses and chapters ahead.
The Jew
Scattered by God's avenging hand,
Afflicted and forlorn,
Sad wanderers from their pleasant land,
Do Judah's children mourn;
And e'en in Christian countries, few
Breathe thoughts of pity for the Jew.
Yet listen, Gentile, do you love
The Bible's precious page?
Then let your hearts with kindness move
To Israel's' heritage:
Who traced those lines of love for you –
Each sacred writer was a Jew.
And then as years and ages passed,
And nations rose and fell,
Though clouds and darkness oft were cast
O'er captive Israel,
The oracles of God for you
Were kept in safety by the Jew.
And when the great Redeemer came
For guilty man to bleed,
He did not take an angel's name
No – Born of Abraham's seed
Jesus, who gave His life for you,
The gentle savior was a Jew.
And though His own received Him not
And turned in pride away,
Whence is the Gentile's happier lot?
Are you more just than they?
No: God in pity turned to you –
Have you no pity for the Jew?
Go, then, and bend your knee to pray
For Israel's ancient race;
Ask the dear Savior every day
To call them by His grace;
Go, for a debt of love is due
From Christian Gentiles to the Jew.
Author unknown
Life application: All of Scripture points to Jesus – His incarnation, which is the uniting of God with humanity. Although this may be a hard concept for us as humans to grasp, it is the clear intent and truth found in Scripture. A denial of the deity of Jesus Christ is a denial of God's work on our behalf. One who denies Jesus Christ is Lord cannot be saved.
Lord! I am so thankful for those around me that have different gifts. There are hungry people and You have given some the desire to tend to and feed them. There are children waiting to be educated and there are those who enjoy teaching them. There are people in foreign countries who need to hear about Jesus and You have lit a fire in the hearts of some to become missionaries. You have all the bases covered because You are great, O God! Amen.