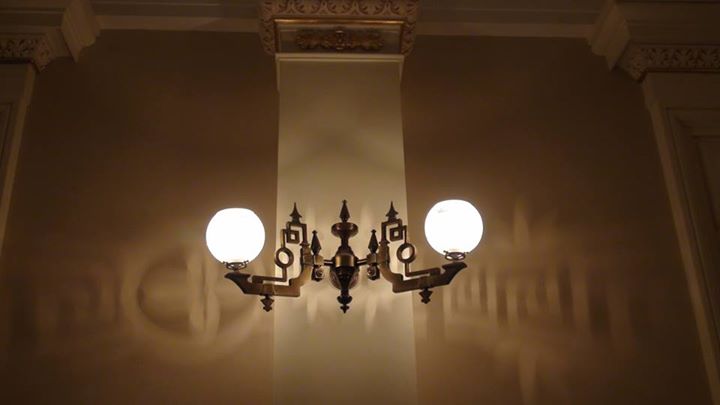 Thursday, 4 July 2013
For to be carnally minded is death, but to be spiritually minded is life and peace. Romans 8:6
This continues the explanation of 8:2 – 8:5. It is now the fourth "for" in those verses. Paul's idea here is the building up of a storehouse of knowledge concerning his thought in verse 1. It is a logical defense of the difference between being in the Spirit and being in the flesh and what the benefits of being in the Spirit are.
Two thoughts to reconsider are that anyone who has called on Christ is positionally "in the Spirit." However, we can and often do live in the flesh actually. Paul is giving this instruction to show us the importance of living in the Spirit. As he says today, "to be carnally minded is death." Those who haven't called on Christ are already condemned (John 3:18) and they cannot please God because the wall of sin and death from Adam remains.
Those who have called on Christ are the ones with the dilemma to resolve. If we remain carnally minded and don't give up on life in the flesh, it can only lead to death. A person who returns to drugs after calling on Christ will eventually suffer the results of the addiction. This is true with whatever carnal sin captivates our mind. It leads to corruption and death.
On the other hand, Paul say that "to be spiritually minded is life and peace." Calling on Christ is what restores us to God. It is the bridge we need to move to peace and fellowship with Him. If this is so, then the obvious path to peace and life would be to live in the Spirit which was granted when we made the call. God will not work contrary to His own will! Therefore, what He wills us to do is what is right and proper.
This train of thought is the obvious conclusion of what Paul is saying as is evidenced by verse 12 which still lies ahead. There he says that "we are debtors—not to the flesh, to live according to the flesh." The choice must remain or he couldn't even make this statement. Yes, we are saved, but we can and far too often live as if we are not. It is our choice and so we should endeavor to choose wisely.
Life application: It is often said that the Bible is a book of "don'ts." This is true to an extent, but every "don't" is given by the One who created us and therefore it is an admonition which looks to our ultimate good and for our benefit. Don't get bogged down in the mire of dismissive people's comments about the negative side of the Bible. Instead, know that for every negative, there is a resulting positive. God loves you and has blessed you with valuable instructions for life and peace.
Heavenly Father, I know that there are many "don'ts" in the Bible, but I also know that every one of them is meant to lead to a resulting good. If You give a "don't" it is because You fashioned me and have my best in mind. I will rejoice in the "don'ts" because they will mold me into Your likeness as much as the "do's" do. Thank You for the "don'ts." Amen.