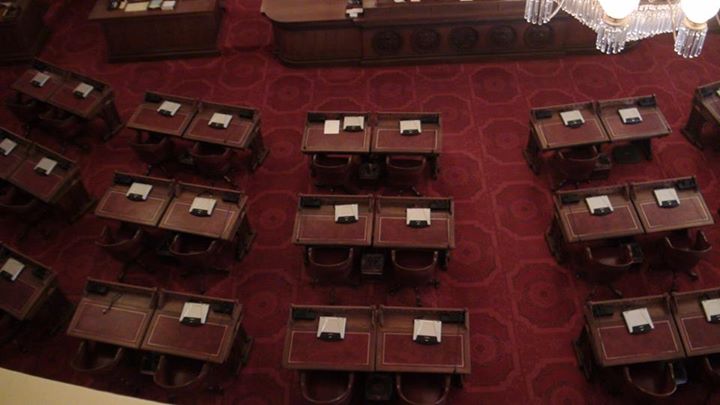 Tuesday, 9 July 2013
But if the Spirit of Him who raised Jesus from the dead dwells in you, He who raised Christ from the dead will also give life to your mortal bodies through His Spirit who dwells in you. Romans 8:11
As noted in 8:10, the Trinity is seen in the verses we've been looking at. Throughout the New Testament, the Spirit is given different titles which complete the same tasks.
The Spirit of God dwells in us – Romans 8:9
The Holy Spirit dwells in us – 1 Corinthians 6:19
The Spirit of Christ dwells in us – Romans 8:9, 10
God the Father raised Jesus from the dead – Galatians 1:1
The Spirit of God raised Jesus from the dead – Romans 8:11
This isn't intended to be an diversionary discourse on the Trinity, but here – along with several other key points in the New Testament, is a good spot to at least note this.
Having said that, we can now note the content of Romans 8:11. In this verse, Paul begins with "but." This is given in contrast to the thought in 8:10 which said, "the body is dead because of sin." Our bodies are fallen and as Paul notes elsewhere, "So also is the resurrection of the dead. The body is sown in corruption, it is raised in incorruption. … Now this I say, brethren, that flesh and blood cannot inherit the kingdom of God; nor does corruption inherit incorruption." 1 Corinthians 15:42 & 50
Despite our corrupt and fallen bodies, we who have trusted Jesus are indwelt with the Holy Spirit. It is what Paul describes in 2 Corinthians 4:7 – "But we have this treasure in earthen vessels, that the excellence of the power may be of God and not of us." Like the precious oil which exceeds the value of the jar, the glory of the Spirit in us far surpasses the abasement of the mortal flesh in which He dwells.
Because this glorious Spirit has taken up residence in us, we have the absolute assurance that "He who raised Christ from the dead, will also give life to [our] mortal bodies through His Spirit who dwells in [us]."
The surety of Christ's resurrection is found in us. The truth of eternal salvation is so evident from Scripture that if you attend in a church which teaches otherwise, it's time to get up and move to a more sound home. Paul isn't saying these words to confuse us, nor does God provide either confusion or waste of thought in His word.
Yes, our bodies are dead to sin, but they contain a guarantee (2 Corinthians 5:5) which is based on the surety of God's word that they are sealed and will be given life which is truly life. Our mortal shall be clothed in immortality. Hallelujah!
Life application: If salvation isn't eternal, then God made a mistake by sealing you with the Holy Spirit. God doesn't make mistakes. Your salvation is eternal. When you call on Jesus and believe in Him and His work then you are on the glide-path to glory.
Heavenly Father, I may not be the greatest theologian in history, but I know my Lord and Savior is Jesus. Your word says that when I believed on Him, I received the Holy Spirit of promise – my Guarantee of future glory. I know, O God, that You don't make mistakes and so I know that I am saved despite myself. Thank You, O God, for the assurances found in Jesus! Amen.