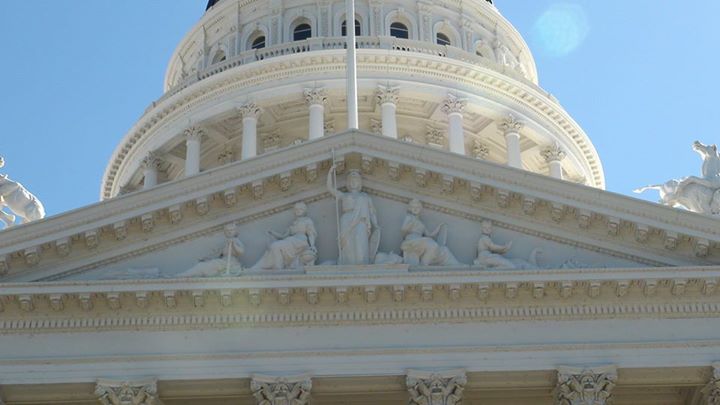 Monday, 15 July 2013
…and if children, then heirs—heirs of God and joint heirs with Christ, if indeed we suffer with Him, that we may also be glorified together. Romans 8:17
In Hebrews 1:2, Christ Jesus is said to be "heir of all things." In Matthew 28:18, Jesus Himself states that "all authority" in heaven and earth has been granted to Him. He is the recipient of it all. The Lamb has triumphed and God the Father is pleased to bestow upon Him such glory. He is the Son of God and thus entitled to it all.
Today, Paul imparts to us a truth which is astounding in its weight and meaning for us. We can't fully know it in our fallen bodies. We look to Jesus and understand His authority, right to rule, power, and glory, but understanding isn't the same thing as comprehending. Our minds aren't capable of grasping His greatness. And as awesome and glorious is His rule and place of authority, we are told that we shall participate in it.
It has been noted that we are "sons of God." We are His children because of Christ. If children, then heirs. Under Roman law, all children – including those who were adopted into a family, became equal inheritors of an estate. Under Jewish law, it was different. The oldest son was given a double portion over the other sons. Paul is speaking of Roman, not Jewish, law.
Jesus shows us that this is true in Revelation 3:21 – "To him who overcomes I will grant to sit with Me on My throne, as I also overcame and sat down with My Father on His throne."
Sitting on Jesus' throne implies full inheritance, nothing less. All of the rights and privileges of true son-ship are realized because of mere faith in Christ. Adoption guarantees all this. We are "heirs of God and joint-heirs with Christ." However, a point that is almost universally overlooked in today's world of ease and comfort is the truth that calling on Christ doesn't necessarily mean a bank account full of cash and a house with elevators.
We have been given the same right to rule in heaven and the same right to suffer on earth. We can thank the Lord each day that we get up to a beautiful sunrise, a table full of food, and a job which pays for family vacations, but we can also thank Him when we suffer for His name. In 1 Peter 4:15, 16 we are shown what honorable Christian suffering involves –
"But let none of you suffer as a murderer, a thief, an evildoer, or as a busybody in other people's matters. Yet if anyone suffers as a Christian, let him not be ashamed, but let him glorify God in this matter."
The truth we shouldn't miss is that suffering, in and of itself, doesn't meet the necessary conditions for the glory of heaven's riches, only suffering with Christ does. When we suffer with Him in this manner we find that we will "also be glorified together" with Him. There is nothing shameful in suffering for Christ and in fact, it is the most honorable of all aspects of our Christian walk. To suffer for Him, is to have emulated Him in His highest moment leading to glory – the cross.
This family relationship and its suffering and glory isn't intended to bestow upon us merely heaven either. Rather, Paul says we are "heirs of God." In other words, heaven is a side benefit of the true inheritance which is God Himself. It is this which is of highest value. What is coming is so astonishing that we will marvel in it for all eternity – the revealing of our Creator in an endless stream of wisdom, wonderment, and delight – "And there shall be no more curse, but the throne of God and of the Lamb shall be in it, and His servants shall serve Him. They shall see His face, and His name shall be on their foreheads." Revelation 22:3, 4
Life application: To be an heir of God is a concept that we will never fully comprehend. Throughout the ages of ages we will ceaselessly, endlessly see the riches of God and behold the marvel and majesty of His glory. As this is so, why should we draw back from suffering for Christ now?  The highest honor of this earthly walk will be rewarded with the greatest glory of heaven's treasures.
Heavenly Father, Your word says that for eternity we shall see you and serve You, walking in Your light and reveling in Your infinite glory. How can it be that You would bestow such an honor upon me? May my life now be a pleasing sacrifice to You. If I am called to suffer, may it be to Your glory. No matter what the trial or test, allow me the honor of facing it for You. Amen.