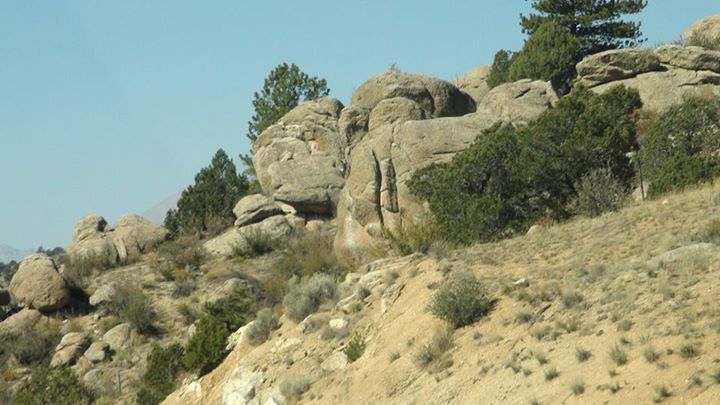 Tuesday, 1 October 2013
God has not cast away His people whom He foreknew. Or do you not know what the Scripture says of Elijah, how he pleads with God against Israel,… saying, Romans 11:2
Paul continues to explain his emphatic response from verse 1 which answered the question, "Has God cast away His people?" That response was, "Certainly not!" To make sure we understand this, he turns around and rephrases the question as a statement – "God has not cast away His people whom he foreknew."
In using the term "foreknew" he isn't indicating what God has foreseen so much as what God has purposed. God purposed that Israel would be His people. During their times of obedience, they are in His favor and receive His blessings. When disobedient, they receive His wrath and judgment. These are the responsibilities, honors, and consequences of bearing the name Israel – "He struggles with God." When they are right with Him, they struggle with Him for Him. When they are not right with Him, they struggle with Him against Him. But either way, Israel struggles with God.
The name Israel itself is a mystery. It is an honor and a burden at the same time. A detailed evaluation of the name Israel by Abarim sounds quite awry at first, but it does reveal what we see in history and what the Bible continues to reveal concerning them, even into the future. This evaluation is based upon the bestowal of the name at the time of the wrestling match between the unidentified Man and Jacob by the Jabbok River (Genesis 32). This match was a picture and a pattern of not just Jacob, who is Israel, but a picture and a pattern of Israel, the people descended from Jacob –
"We can not say with certainty what the name Israel is supposed to mean, although it seems to reflect a certain inability of the Almighty God, namely the not being able to defeat a man like Jacob. We can be sure that God doesn't lack the physical strength to eradicate any human being, so we must conclude that the destruction of Jacob would go against the very nature of God. Perhaps the name Israel denotes God's continuous effort to keep Jacob going, even though Jacob continues to fight God."
This insightful evaluation is borne out throughout the rest of Scripture. It would go against the nature of God to destroy the people of Israel; they have been brought under God's covenant protection and have been given eternal promises. Israel's destruction would be a failure of God to uphold these promises; something which is impossible. Though salvation is an individual tenet, the burden of which lies with man, the preservation of national Israel is an eternal grant, the burden of which lies with God.
To support this, Paul returns to the words of Scripture, "Or do you not know what the Scripture says of Elijah…?" Paul's language here indicates that the account of Elijah, which is found in 1 Kings 19:11-18, relates the concept of what he will say. It isn't a complete quote of the account, but a description of it which will include a quote. In his thoughts, he begins with, "…how he pleads with God against Israel…"
The word translated here as "pleads" is the Greek word entynchanei. It is used five times in the New Testament. It was seen in Romans 8:26 and will be seen in Hebrews 7:25 –
"Therefore He is also able to save to the uttermost those who come to God through Him, since He always lives to make intercession for them."
It is a petition on behalf or against a person or party. In the case of Elijah, he was petitioning "against Israel." The reason Paul is going to this account will become evident in the coming verses, but logically, he is preparing the answer to meet a similar petition which he has been addressing, "Has God cast away His people?" He has already answered the question and now will come his defense of the answer.
Life application: Israel – He struggles with God. That struggle is between God and Israel. Our duty is to accept that God can handle it and that He will do so for Israel's continuance and for His glory. Those who fight against Israel are assuming a role which puts them at enmity with His protective plans. This doesn't mean they aren't a part of His overall plans, but that their role is a negative role, even if it is used for His positive purposes (such as chastening Israel to effect repentance). This was seen with the Assyrians and the Babylonians. Both accomplished God's plans for Israel, but both came under God's judgment. Think this one through and then determine to support Israel. God will wake them up as much through your support as He will through the wrath of other nations; witness to the Jews and pray for Israel.
Glorious God, sometimes it's difficult to see what Your plans are and how they are being worked out. I see trouble and disaster in the world around me, but I know that You are in control. Help me to reconcile the two and to have faith that all will come out as it should. You have a good plan and purpose for those who are Yours, and because of Jesus, I know that includes me. Thank You for Jesus. Amen.