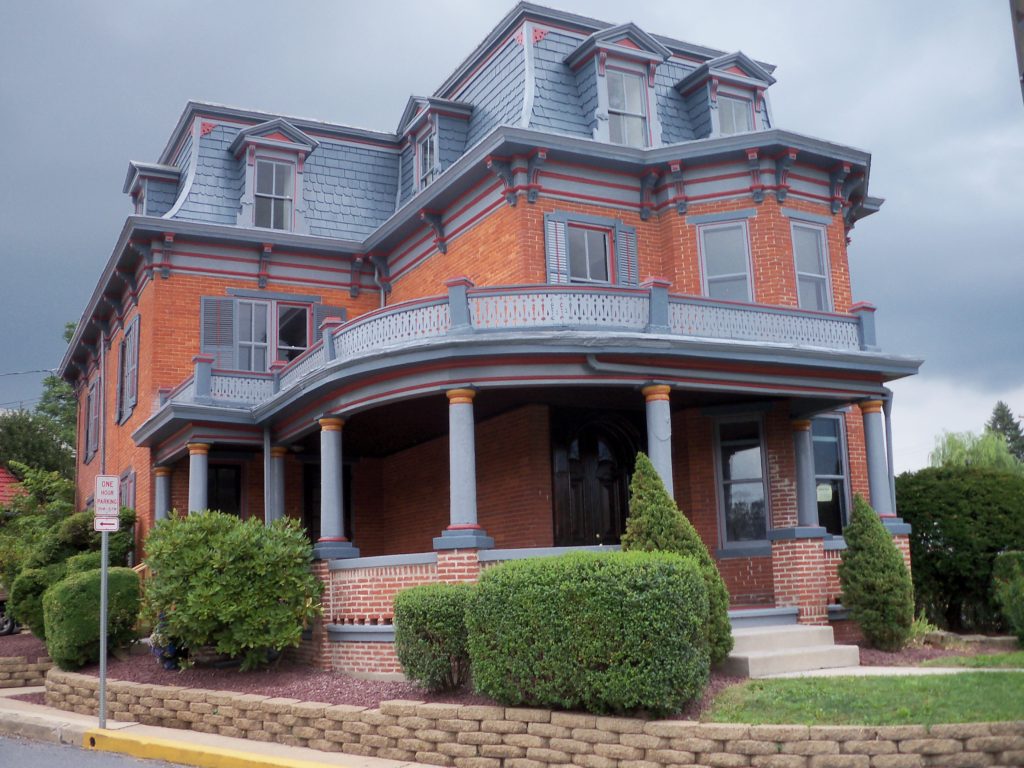 Monday, 12 October 2020
He who overcomes, I will make him a pillar in the temple of My God, and he shall go out no more. I will write on him the name of My God and the name of the city of My God, the New Jerusalem, which comes down out of heaven from My God. And I will write on him My new name. Revelation 3:12
The Lord, still speaking to the church at Philadelphia, now relays the honors to be anticipated for the one who overcomes. As He says, "He who overcomes, I will make him a pillar in the temple of my God."
As previously noted, to "overcome" is to believe in the finished work of Jesus Christ. When one is saved through belief in this good news, he has overcome. The Greek, as before, is a present participle – the overcoming. It is a continuous process until the end of the church age. Whoever overcomes is included in the promise. Such a person then will become a fixed and immovable part of the building that God is erecting.
This edifice is referred to by both Paul and Peter with various other terminology –
"Now, therefore, you are no longer strangers and foreigners, but fellow citizens with the saints and members of the household of God, 20 having been built on the foundation of the apostles and prophets, Jesus Christ Himself being the chief cornerstone, 21 in whom the whole building, being fitted together, grows into a holy temple in the Lord, 22 in whom you also are being built together for a dwelling place of God in the Spirit." Ephesians 2:19-22
"Coming to Him as to a living stone, rejected indeed by men, but chosen by God and precious, 5 you also, as living stones, are being built up a spiritual house, a holy priesthood, to offer up spiritual sacrifices acceptable to God through Jesus Christ." 1 Peter 2:4, 5
Such terminology is used of both Jew and Gentile, again demonstrating the lunacy of the doctrine of hyperdispensationalism which speaks of two gospels – one for the Jew and one for the Gentile. The promises to both are united in Christ.
Jesus' promise here of being made a pillar speaks of permanency and that which is immovable. This is seen in both testaments. When the Lord spoke to Jeremiah, He said –
"For behold, I have made you this day
A fortified city and an iron pillar,
And bronze walls against the whole land—
Against the kings of Judah,
Against its princes,
Against its priests,
And against the people of the land." Jeremiah 1:18
Paul speaks of the apostles as being "pillars" in Galatians 2. Pillars uphold and establish a temple through their strength and support. Next, the Lord says, "and he shall go out no more." The Greek is emphatic, reading more precisely, "and out no not shall he go anymore."
To the one who has overcome the Lord gives this promise that he has, in fact, overcome. In other words, the deal is done. This is a note, once again, of eternal salvation. In overcoming, he is made a pillar, and he is forever secure within the edifice God is erecting. Again, the act of overcoming for the individual is in this life. It is based on belief in Christ, and its effects are eternal. Of this, Jesus says, "I will write on him the name of My God."
What this is referring to is debated. However, the "name of My God" is certainly the divine name of the Lord – YHVH. This was the inscription placed upon the one who was high priest in Israel as is recorded in Exodus –
"You shall also make a plate of pure gold and engrave on it, like the engraving of a signet:
HOLINESS TO THE LORD.
37 And you shall put it on a blue cord, that it may be on the turban; it shall be on the front of the turban. 38 So it shall be on Aaron's forehead, that Aaron may bear the iniquity of the holy things which the children of Israel hallow in all their holy gifts; and it shall always be on his forehead, that they may be accepted before the Lord." Exodus 28:36-38
Having the name of God written upon someone signifies ownership, rule, authority, and so on. Adam was given the right to name the animals, signifying that he had authority over them. When the city of Rabah was about to be taken, Joab called for David to come and complete the battle –
"Now Joab fought against Rabbah of the people of Ammon, and took the royal city. 27 And Joab sent messengers to David, and said, 'I have fought against Rabbah, and I have taken the city's water supply. 28 Now therefore, gather the rest of the people together and encamp against the city and take it, lest I take the city and it be called after my name.' 29 So David gathered all the people together and went to Rabbah, fought against it, and took it." 2 Samuel 12:26-29
Those who overcome will be called after the name of Yehovah. They will be forever under his ownership and rule. Next, Jesus says, "and the name of the city of My God, the New Jerusalem." Just as Rabbah was to be named after David because David prevailed in the battle, so those who are the Lord's will be named after the city of the Lord, being recognized as belonging to that city. This is reflected in the 87th Psalm –
"And of Zion it will be said,
'This one and that one were born in her;
And the Most High Himself shall establish her.'
6 The Lord will record,
When He registers the peoples:
'This one was born there.' Selah" Psalm 87:5, 6
Those who overcome are born again of God. They are born into the city of God. And, they are named after that city and under His rule and authority. With this in mind, Jesus continues with, "which comes down out of heaven from My God."
The same idea is expressed in Revelation 21:2 and 21:10. The idea is that New Jerusalem is of heavenly origin. Its source is from God, and thus it is holy, pure, and undefiled. Those who enter it are likewise holy, pure, and undefiled because of the work of Jesus Christ. The corruptible state in which we exist will be changed to that which is incorruptible. In this, there will be a reuniting of man with God in a state which cannot exist at this time.
To show a contrast between the earthly Jerusalem and the heavenly Jerusalem, in the book of John, the Greek form of the name is used, Hierosoluma. However, in Revelation, the form transliterated from the Hebrew is used, Ierousalém. Thus, John is making a noticeable distinction between the two.
Finally, the Lord speaks out one more promise in this verse, saying, "And I will write on him My new name." What this name is can only be speculated on. In Revelation 19, it says –
"Now I saw heaven opened, and behold, a white horse. And He who sat on him was called Faithful and True, and in righteousness He judges and makes war. 12 His eyes were like a flame of fire, and on His head were many crowns. He had a name written that no one knew except Himself."  Revelation 19:11, 12
The name "Jesus," or Yeshua, means "Salvation." That is derived from Yehoshua (Joshua), meaning Yah (short for Yehovah) Saves. This is what Christ came to do. He came to save His people. The new name will reflect something of the nature of Christ that will be understood by His people when it is inscribed upon them.
In this, there is a threefold naming of the one who overcomes: 1) The name of God, 2) the name of the New Jerusalem, and 3) the new name of the Lord. Thus, there is the total possession of the person by God – complete and full restoration of what was lost in the fall. There is granted eternal citizenship in the city of God. And, there is the connection to the eternal glory of Christ in a relationship that is not yet comprehended by the people of God.
Life application: The word for "temple" in this verse is the word naos. Elsewhere, it refers to the temple in Jerusalem, but specifically to the sanctuary itself. Jesus equates this temple with Himself in John 2:21. Then in Paul's writings, he says that when we call on Jesus, we become such a temple. This is because the Holy Spirit resides in us. Paul then says that the members of the church are being built into a temple of the Lord. All of this shows the progression of what has been and what will be.
This verse is telling us of the great glory to come which will be bestowed on the believer. We will eternally be in the very presence of God, in the Most Holy Place. It will be a permanent state, but it is one already realized in God's mind because of our acceptance of what Christ has done for us.
This is clearly reflected in the words of Paul –
"The Spirit Himself bears witness with our spirit that we are children of God, 17 and if children, then heirs—heirs of God and joint heirs with Christ, if indeed we suffer with Him, that we may also be glorified together." Romans 8:16, 17
What God has done for us in Christ is a done deal when we believe. Don't let anyone rob your joy by saying you can lose your salvation. If this were true, your salvation would be up to you, not to the Lord. Think clearly, be reasonable, and have assurance that God saved you and continues to save you, despite your failings.
Lord, the honors which You have promised to Your faithful are grander and more glorious than we can imagine. We are undeserving of Your honor and only deserving of Your wrath, but You promise to crown us with eternal riches and glory. How can we but praise You! Amen.