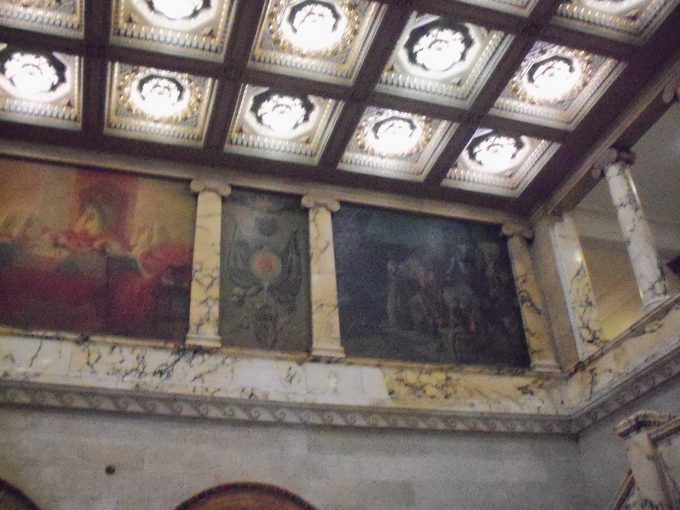 Monday, 27 February 2017
Not that I speak in regard to need, for I have learned in whatever state I am, to be content: Philippians 4:11
Paul, having noted that the care of him by the Philippians had "flourished again," now notes that what was given to him was a blessing beyond basic needs. He states this by saying, "Not that I speak in regard to need." The "I" here is emphatic. It is his way of saying that his needs were always met, and that what they gave to care for him brought him above that basic state. If he did not receive their care, he would still make do.
He conveys this in the words, "for I have learned in whatever state I am, to be content." The word for "content" here is autárkēs. It is an adjective found only here in the Bible and which means, "self-sufficient, content in the sense of being satisfied because living in God's content (fulness). This inward sufficiency is as valid in 'low times' (suffering) as in 'high times' (temporal prosperity)" (HELPS Word Studies).
The word was used by the stoics to show that they were capable of handling all situations that they were in. Paul uses it, not as a source of pride, but rather as his way of showing that in Christ, he was made capable of meeting all necessities without burdening others. This can be inferred from countless other passages where he demonstrates his total reliance on the Lord in all ways and at all times.
His life experiences had brought him to this state, and he was able to put his trust in the Lord no matter what situation he found himself in. This is seen elsewhere, such as in Acts 20 –
"I have coveted no one's silver or gold or apparel. 34 Yes, you yourselves know that these hands have provided for my necessities, and for those who were with me." Acts 20:33, 34
Life application: The Bible conveys to us the importance of not relying on others, but self-sufficiency. It even goes on to show that we are to care for others who cannot care for themselves. However, it never teaches that loafers should be cared for so that they can continue to loaf.
Lord God, Your word is clear that we are to tend to our own needs. We are to be self-sufficient, productive, and not to rely on others when we are capable of taking care of ourselves. It goes on to show that we are to care for others who cannot care for themselves. This excludes loafers, slackers, slouches, the lazy, and the indolent. For them, Your word says that if they do not work, they do not eat. How could we have fallen so far from these precepts in today's world? Help us to convey the message that hard work and industry is a part of Your desire for us. Keep us from being leeches on society, and give us hearts to care for the truly needy. Amen.