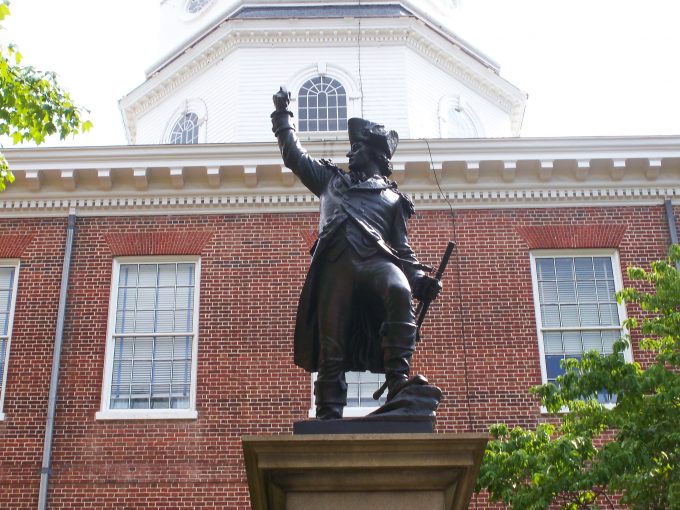 Thursday, 5 January 2017
Therefore God also has highly exalted Him and given Him the name which is above every name, Philippians 2:9
"Therefore" is based upon the words of verses 5-8. Because of His work, setting aside His authority, power, and glory which resulted in His passion and death upon the cross for sinful man, "God also has highly exalted Him." This is realized in the resurrection and ascension of Jesus Christ. He was found worthy, and thus death could not hold Him. He was raised by the power of God to an indestructible life, and He was raised further still to the place of all power and authority. The aorist verb translated as "highly exalted" refers to the documented facts concerning both the resurrection and ascension.
Along with this exaltation, it says that God has "given Him the name which is above every name." Again, this is an aorist verb, and it thus also points to the resurrection and ascension. These two events prove that His work was sufficient and that He had faithfully carried out the work the Father had set forth for Him to accomplish. The exaltation and the proclamation of the name are the rewards for His meritorious deeds.
Scholars argue over what "the name" is. Some point to Revelation 19:13 which says, " He was clothed with a robe dipped in blood, and His name is called The Word of God." Some point back to the Old Testament, saying that He has been granted the name of the Lord, meaning "Jehovah" or "I AM" of the Old Testament. But both of these overlook the obvious. The name "Jesus" is stated directly after the word "name" in verse 10, and then it is repeated in verse 11. It is this name, Jesus, which is above every name.
Though it was given to Mary to name Him this before His birth, it was given in the sense of a prophecy –
And she will bring forth a Son, and you shall call His name Jesus, for He will save His people from their sins." Matthew 1:21
Upon completion of His work, validated by the resurrection and bestowal of all authority and power, the name took on its full significance. He had saved His people from their sins. This is the name which is being referred to here. Other names and titles have their own significance, but it is by the name of JESUS that we see the full honor and glory of the Person who came to save humanity. It is this recognizable name that we honor Him for His work.
Life application: The name which is cherished and loved around the world, regardless of how it is pronounced in individual cultures, is the name which is above every name. In the English speaking world, we call Him JESUS. Let us carry that name with us with every step we take, and let us meditate on the Man who bears that name, contemplating the marvelous deeds which He has done for us.
Heavenly Father, there can be only one name which is above every name. You have spoken, and that name is Yeshua. It may be pronounced in a variety of ways around the world, but the meaning remains the same. He is our JESUS, our Salvation. He is our hope, our aim, our desire, and our Lord. May we take His name upon our lips and keep it in our hearts. With every step we take, may we meditate on the marvelous glory that surrounds our King. Great things have You done, O God, through Jesus Christ our Lord. Amen.